We may not be perfect, but our hairstyle can be. And the cornrows are the hairstyles that are effortlessly cool, stunning, and perfect. On the other hand, the goddess braids are the thicker version of cornrows braids. If you are a black woman, you already know how popular these braided hairstyles are. For decades African and African American men and women have been wearing these hairstyles on their heads to gain beauty and glamour. Most surprisingly, until today, this hairstyle has not even lost a bit of its popularity. Today, we have arranged the greatest cornrow-textured hairstyles for you and we are now going to display them with a little description for each. Enjoy.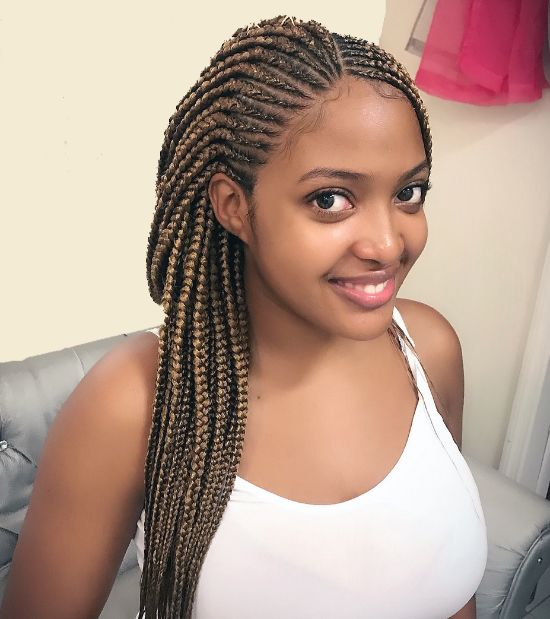 The incredible lines, designs, and elegance of these braided hairstyles have made them hairstyles popular for decades among African-American women. Today we have brought you 19 traditional but trending cornrow hairstyles for you. If you are planning to have a brand-new hairstyle, you must consider our recommendations. I hope you will like almost all of the 19 recommended hairstyles for you. Because each of them is like a bombshell.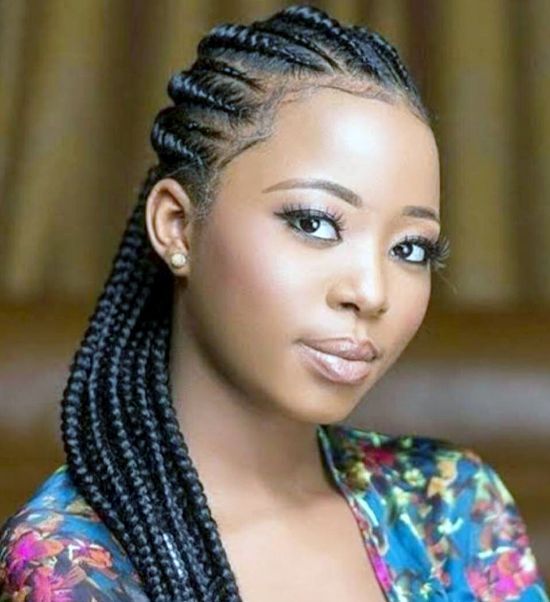 Most of you already know very nicely about the hairstyle we are going to talk about today. Besides, there might be someone who is a beginner to these hairstyles. So, before we go further, let's have a glossary with some basic information about this braided hairstyle.
It's an ancient African braiding style generally called cornrows or cornrow braids. The Caribbean people also call it canerows.
These braids always get in touch with the scalp. And you can use beads and other accessories with them.
Artificial hair extensions (or human hair) are added to the natural hair to create these braided hairstyles.
These braids last for 6 to 9 weeks. If you take proper care and provide accurate maintenance, it can last up to 12 weeks.
Every kind of hairstyle including the bun, updo, ponytail, half ponytail, half updo, and knots can be built with these braids.
Cornrows Braids and Half  Ponytail
Take your braids to another level of beauty and bewitchment. The high ponytail can make this happen. Spend a minute on the braids and tie them up as a ponytail. This little effort will make you look like a heavenly angel. The braids and ponytail together will bring the ultimate freshness and flawless debonair during the warm seasons. One more thing, you do not need any hairband to tie the braids as a ponytail. Cute, isn't it?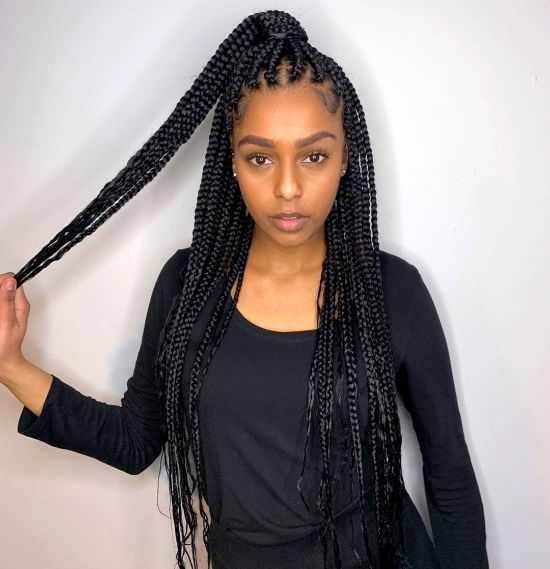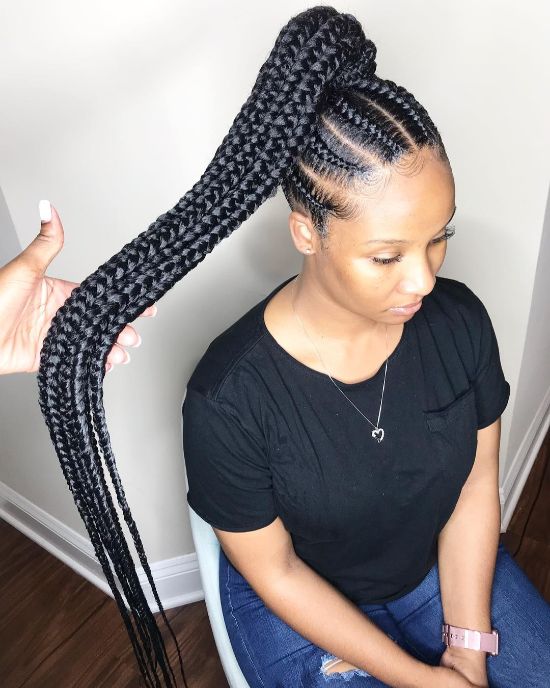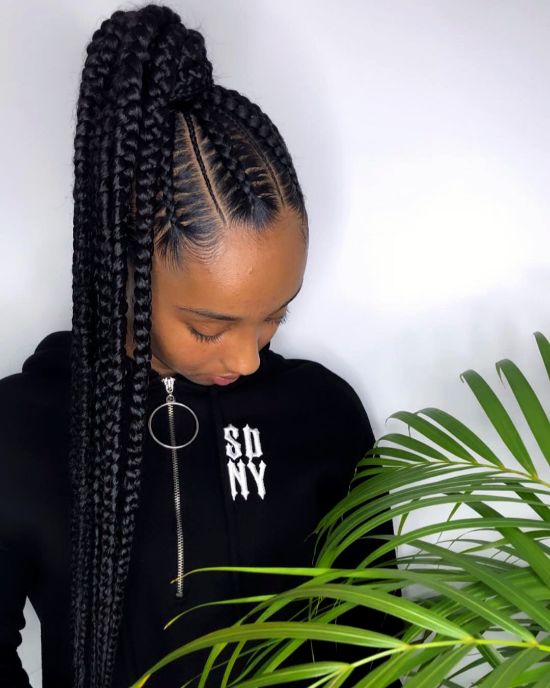 Braids and Topknot for Black Women
Classic hairstyles become more and more popular in recent days. For example, the top-knotted Hairstyles or the bun is a trendy one now. From the women next door to the models and celebrities, using lovely cornrows knots on their heads. We also always desire to have a hairstyle of a recent trend and now it's the topknot. To give you an authentic look with the topknot style, look at what we have got for you.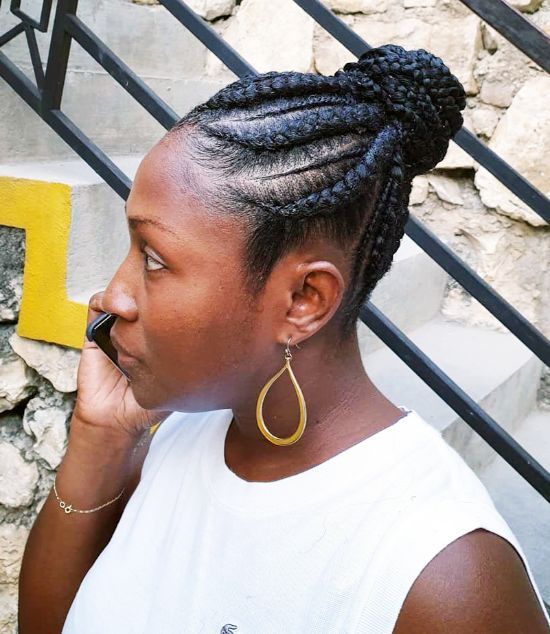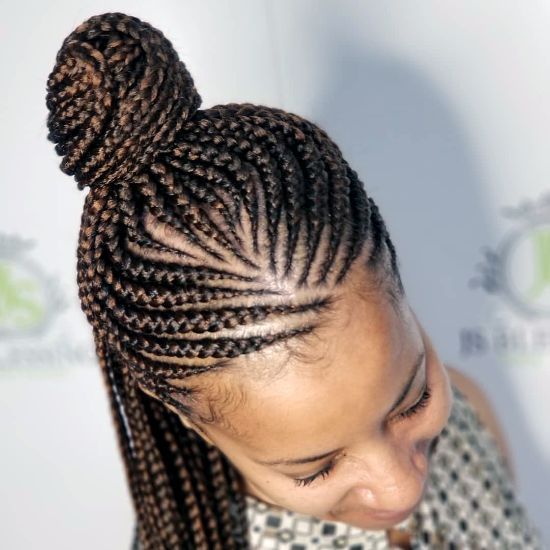 Twists, Braids, Patterns, and Updo
Different types of braids and twists can be used to make the updo hairstyle with cornrows. These hairstyles are elegant and ostentatious. Moreover, the updos are always relaxing, refreshing and comfortable in all seasons. And when you make some updo hairstyle with the patterns, it adds some extra flavor and stuns to your appearance and hairstyle. The updos are simple, braids or curls are put upright to let the shoulder free. During the wedding, the brides prefer the updos traditionally, and during the summer, the updos let you get rid of heavy hairstyles.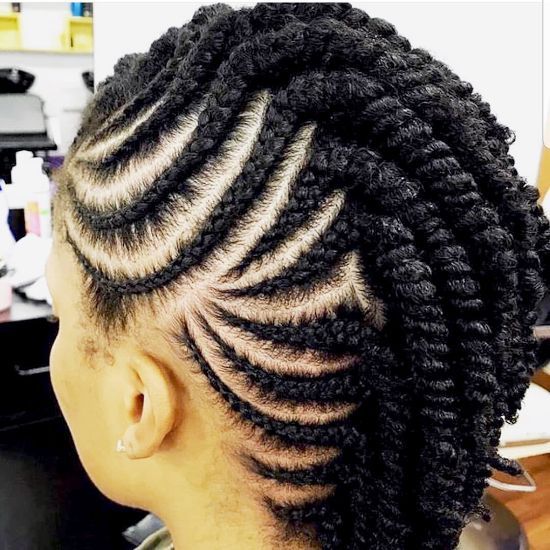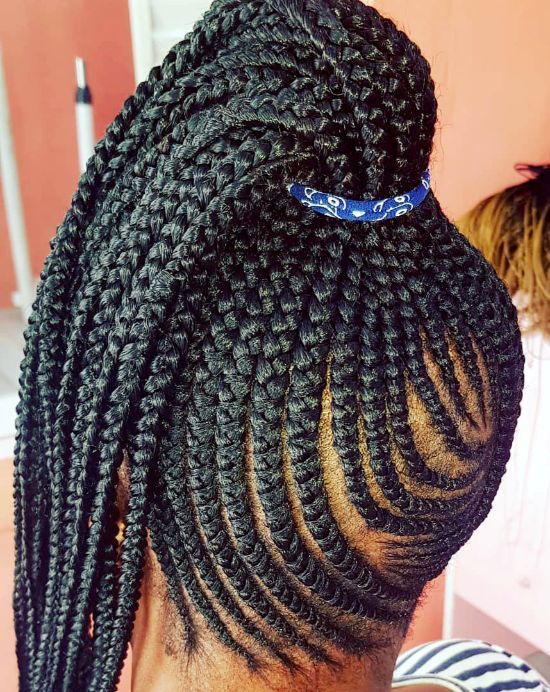 Cornrows Braids with Blonde Highlights
A highlighted hairstyle highlights the wearer among many. Here we have come with two lovely blonde-highlighted hairstyles for you. The first one is a bun and the second one is a feed-in braid. In both hairstyles, lovely blonde highlights are textured carefully. It is said that the blonde color is called the royal hairstyle color. So, when you wear this royal color, you will certainly get royal beauty and effect on your hairstyle and appearance.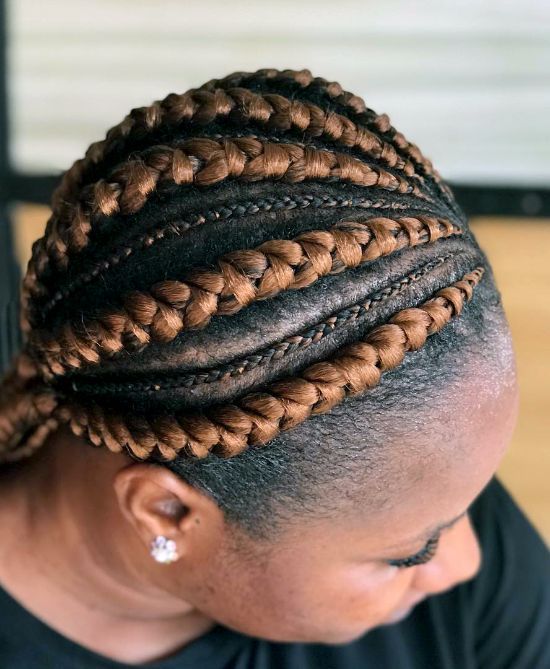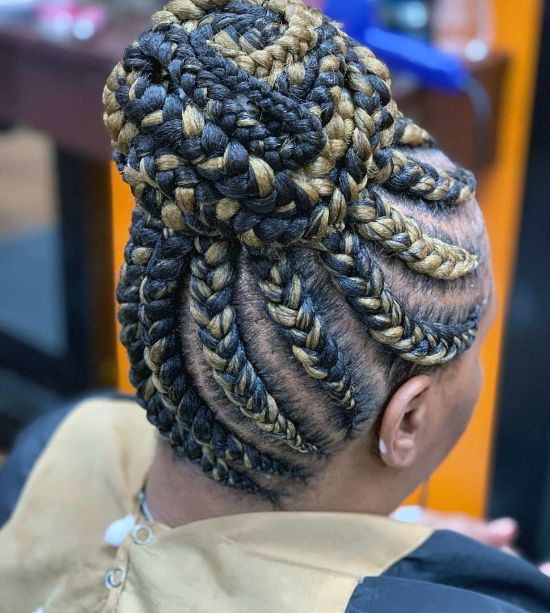 Jumbo Braids Hairstyles
Some of us love the jumbo braided hairstyles more than anything else. The thick braiding hairstyles are jaw-dropping, mind-blowing, and breath-taking. The African American men also love to see the women with the jumbo braids. Now see the blending of jumbo box braids and patterns. Although these hairstyles are quite common in our society, we have tried to get something new and attractive. A bun, a ponytail, and blonde-colored jumbo cornrows can make anyone fall in love with your hairstyle.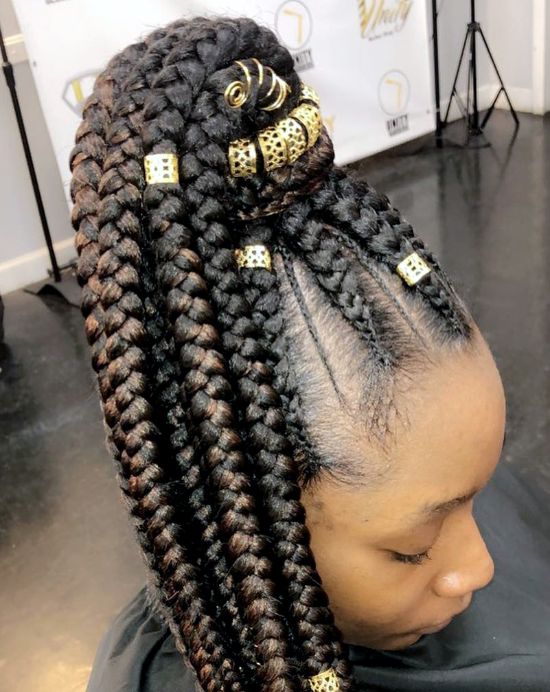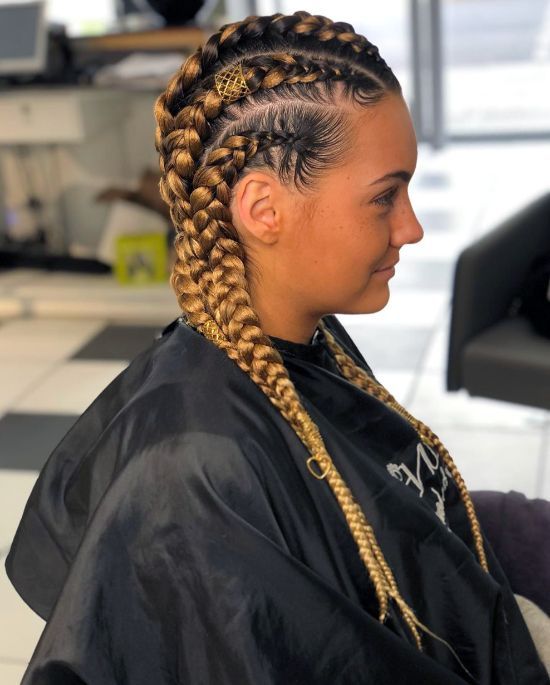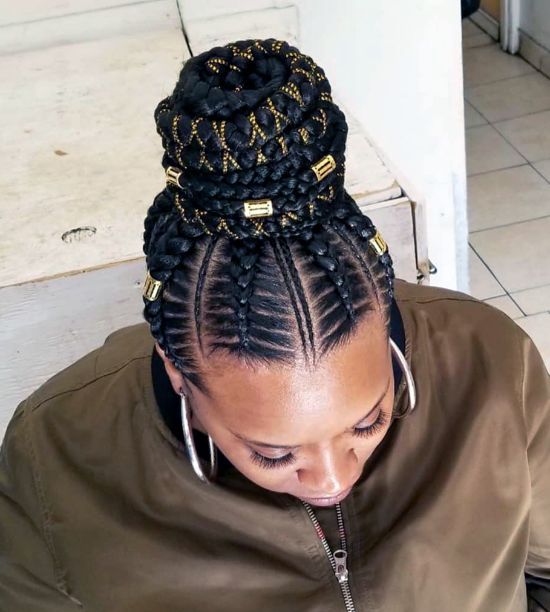 Half Ponytail -Cornrows Braids Styles
Let's call this new inspiration. What do you say about it? I am just speechless. And to make anyone speechless like me, you can apply this masterpiece. If you are planning to have a date with your boyfriend, take one of these hairstyles with you and see the magic. These hairstyles have the magical power to make anyone fall for you.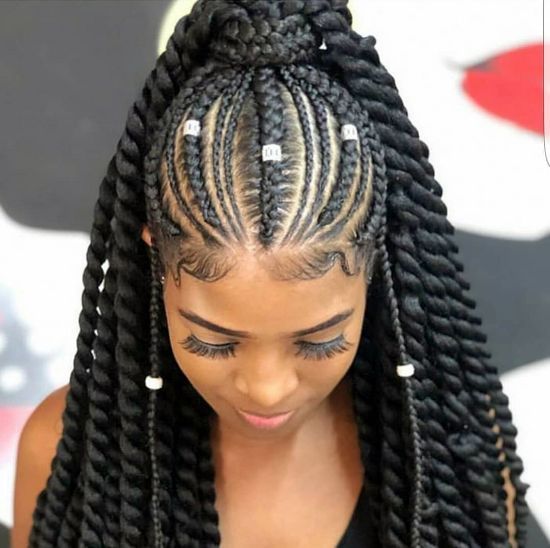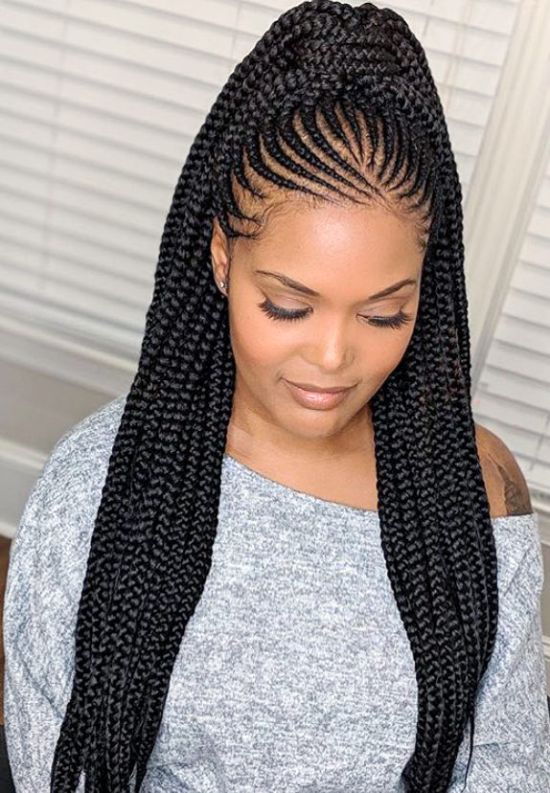 Old is gold is an old saying. In the case of picking a hairstyle, this statement is 100% true. The older the style, the more fashionable the style is.  For that, the thousand-year-old cornrows hairstyles are becoming more and more popular with us. Interestingly, a wide number of white and other ethnic people love to wear these hairstyles in spite of being this hairstyle an African American hairstyle.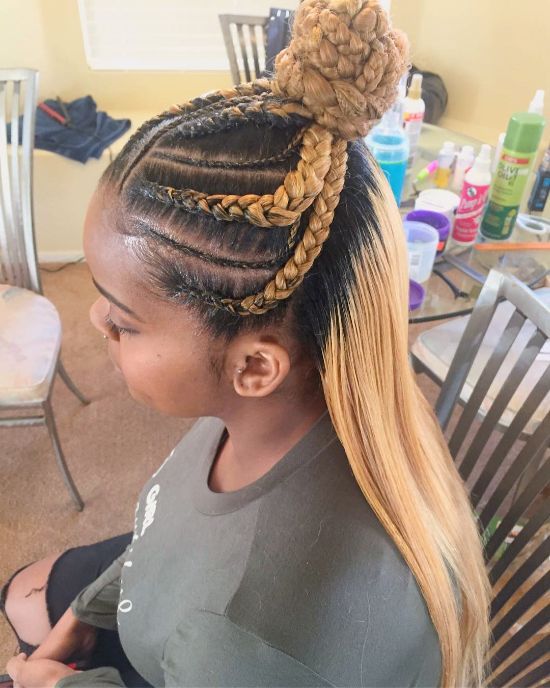 As a hairstylist, I have managed to collect these hairstyles from my own customers and from the internet. Intensive research has been conducted to pick the best 19 styles for beautiful black women. Now you are to pick the best one from them.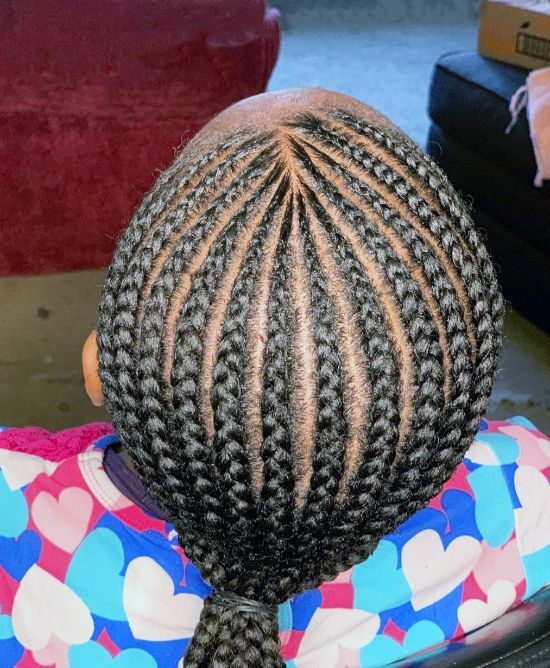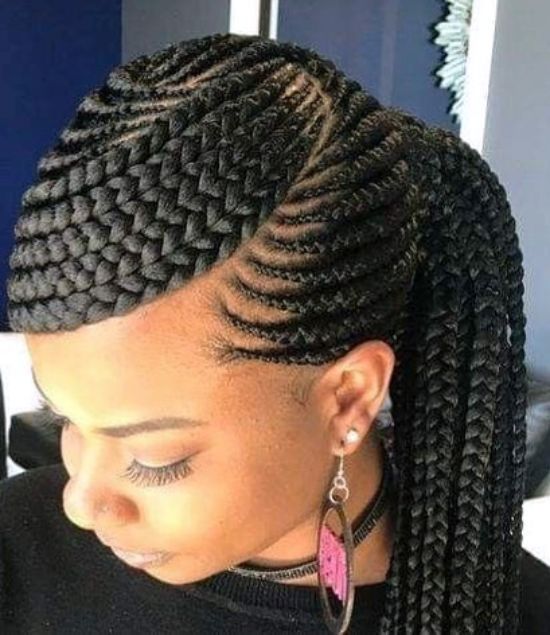 So, in conclusion, we can say that the cornrow hairstyles include some patterns and braids to create a heavenly effect on your appearance and hairstyle. In this article, we have shown the greatest designs of cornrow hairstyles of all time. Now, the only problem you have is to choose only one of these masterpieces. Do not get confused, just pick the one that goes with your personality, face shape, personal taste, and affordability. To get any kind of help, feel free to contact us through Twitter, Pinterest, and Tumblr. Now, enjoy the royal braiding…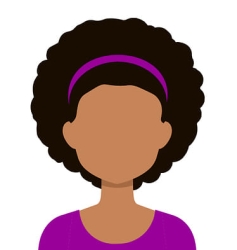 Latest posts by Laverne Rhimes
(see all)