Box Braids, we suggest, for the change. We call it Poetic Justice Braids, occasionally. We, the African American people always crave for the protective and stylish hairstyles like different braided hairstyles. Protective braids can be used to make updos, ponytails, buns, knots, etc. Moreover, they can be long or short, multicolored or single-colored, thick or thin and so on. Most of its versions are on-trend. Top class black celebrities also crave these braiding hairstyles like Beyoncé, Rihanna, Solange, Zoe Kravitz and so on.
Fist of all, let's have a quick look at the box braids features:
It is a square-shaped braided hairstyle made with natural hair and hair extensions.
Box Braids Hairstyles are suitable for black women, kids, white girls, men with long, medium and short sizes.
It was originated centuries ago in Africa by the tribal women living there.
These Braided hairstyles are available in box-shaped and triangle-shaped plaits.
The general purpose braids are made with Kanekalon hair, human hair or 4B Hair.
So, shall we recommend the juicy braiding hairstyles for you? Don't worry, we have arranged 24 masterpieces of box braids / poetic justice braids for you. They may certainly help you pick the best protective and gorgeous one.
Box Braids: Blonde Highlights & Long Braids
Notice carefully. This hairstyle talks about blonde highlighted and long braids. The longer your hairstyles, the more attractive you seem to be in the eyes of the people around you. Whatever your hairstyle is, braided or non-braided, curly or straight, long hairstyles always add some extra bit of flair to your hairstyles and appearance. And the blonde highlights? You rather judge the effects and charm of the highlights with the context of the images below.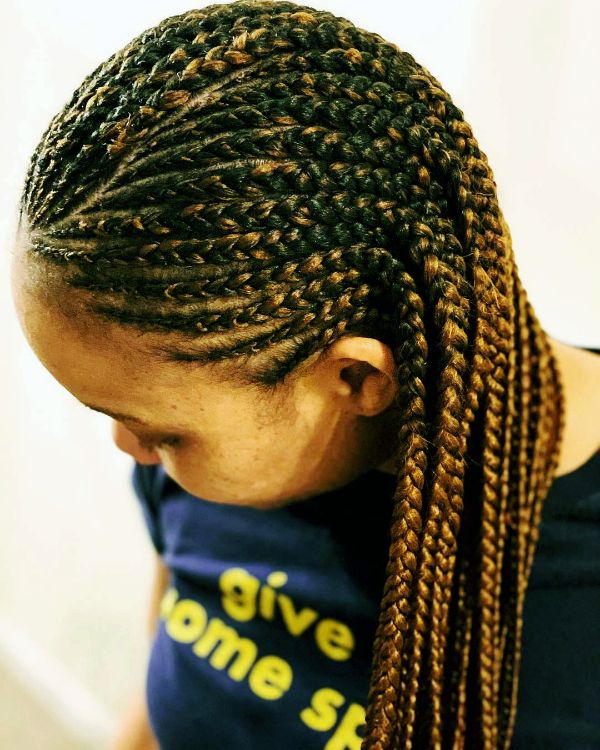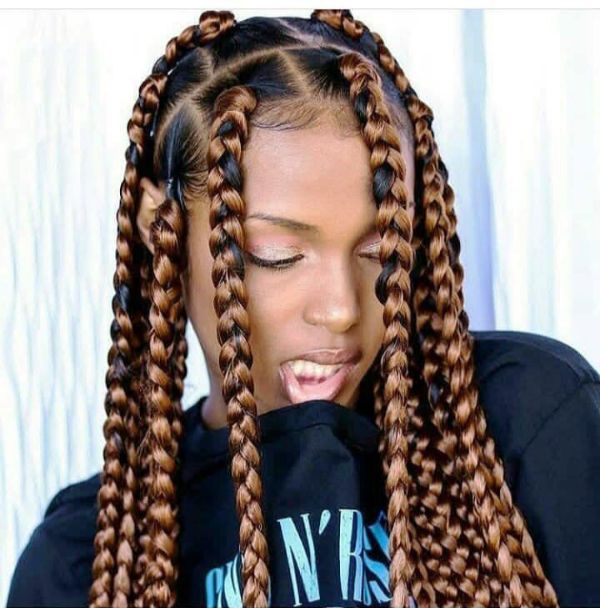 How Braids can Build Topknots?
Precious topknots these are. Because topknots can be made with different types of hair patterns and hair types. The braids, curls, straight hair are perfect for making the topknot hairstyles. The topknot is positioned normally on the center front of the head. On the first image, it is fully blonde and beaded with a lovely topknot. But the second image is the most versatile of all. 3-color braids, topknot, beads have made it unavoidable.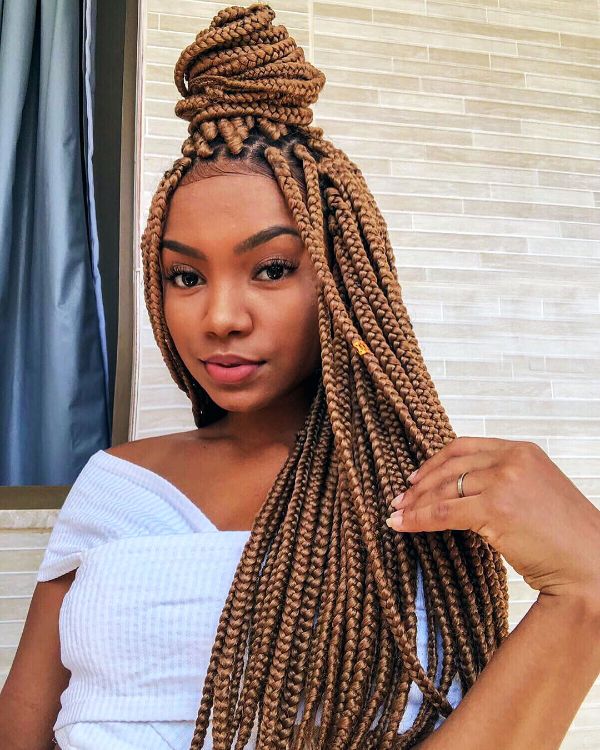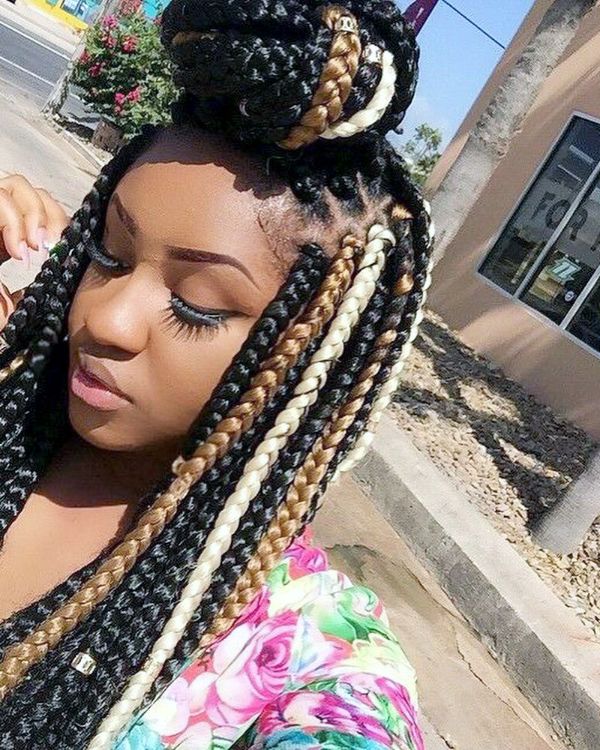 Jumbo Braids: Thickness Unleashed
They are stunning, charming and glamorous hairstyles which are always on-trend. The thick braids are the thing that will turn many heads towards you wherever you go. Because, the jumbo braids are long, thick and luminous. They will add some heavenly glow to your hairstyle and appearance. besides, this glow will make many fall for you. These two examples of jumbo braids can say more thousand words about its beauty and effects.
A ponytail is a symbol of excellence, confidence, and maturity. And among them, the ponytails made of braids are recommended most. Braided ponytails can be used informally like party, tour, vacations and formally, in the office, presentations and so on. So, when you are busy women with almost no time for your hairstyles, do it. Ponytails will save your time and balance your beautiful appearance at the same time.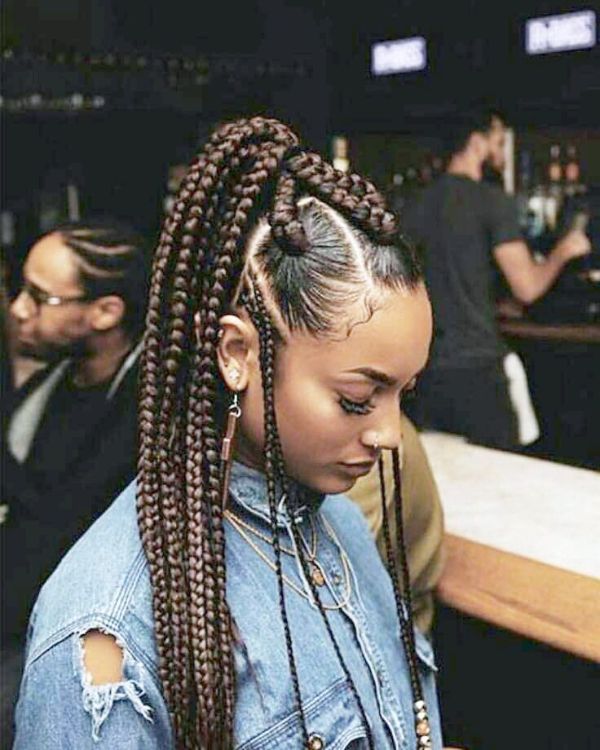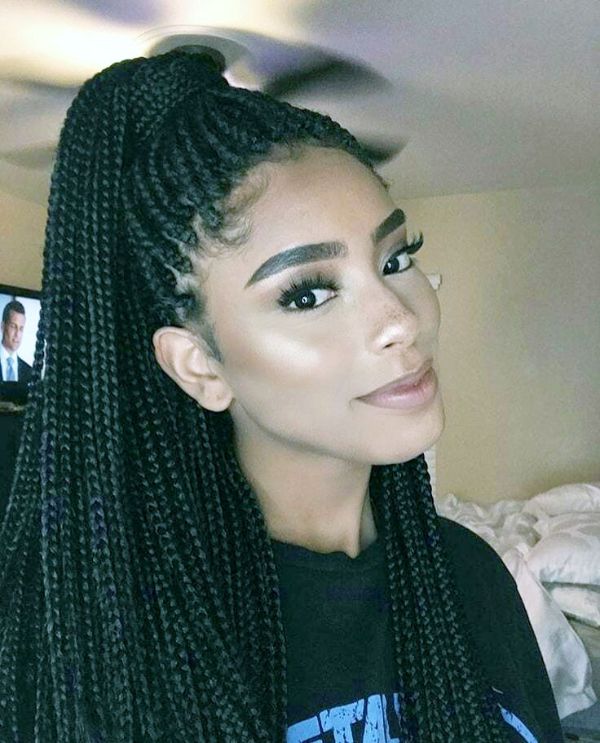 Twisted Braids: A Revolution in Braided Hairstyles
For you, we have managed to collect two outstanding twisted box braids hairstyles. These two hairstyles have the superpower to make anyone look like a goddess. Trust me, everyone will fall for these hairstyles when you will wear them. Moreover, you have the opportunity to use different braids accessories with these twisted braids, different colors are also available in these braids.  So, have fun with the unworldly beauty.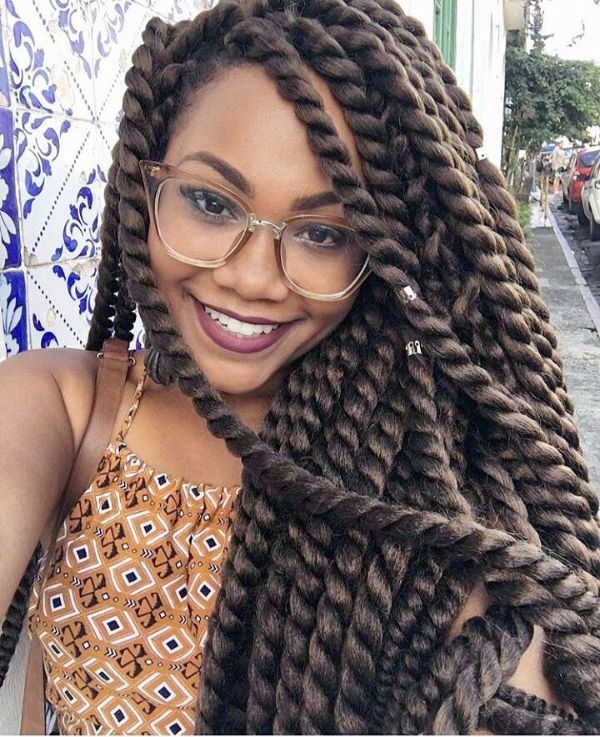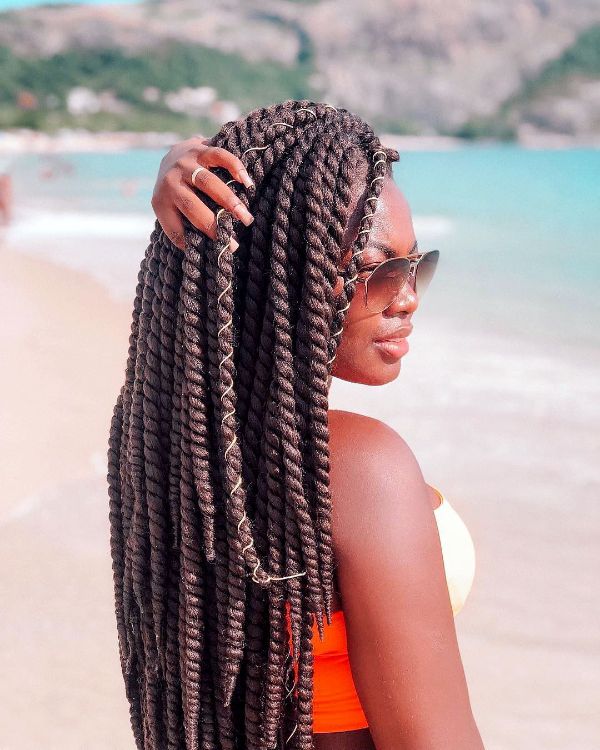 Accessorize Your Braids with Beads
What is your favorite braid accessory? Many will answer 'beads'. Actually, the beads are the common thing among all braiding variations. In the case of braids, the beads add some special effects and flair to your hairstyle.  Tribal beads, wooden beads, dazzling glass beads are available in the beauty shops near you. Moreover, you can apply your favorite beads to your favorite braids. Trust me, the beads and braids will give you divine glamour and pompous beauty on your appearance and hairstyle.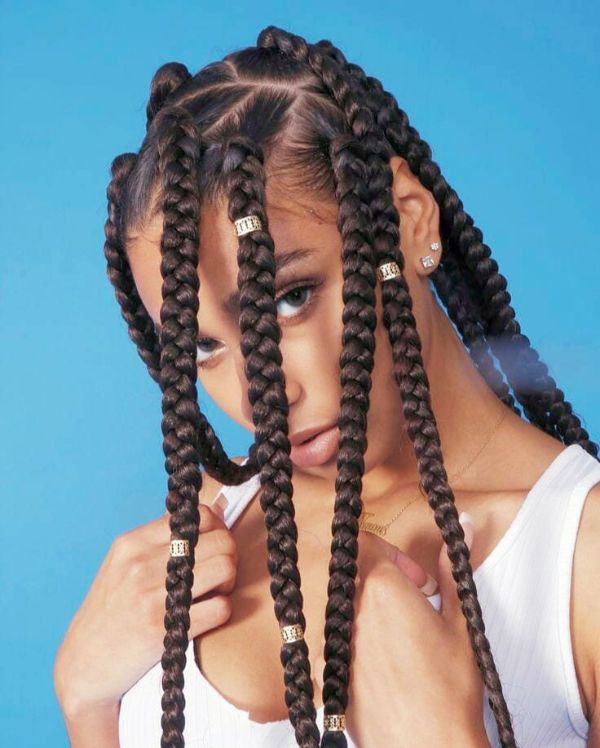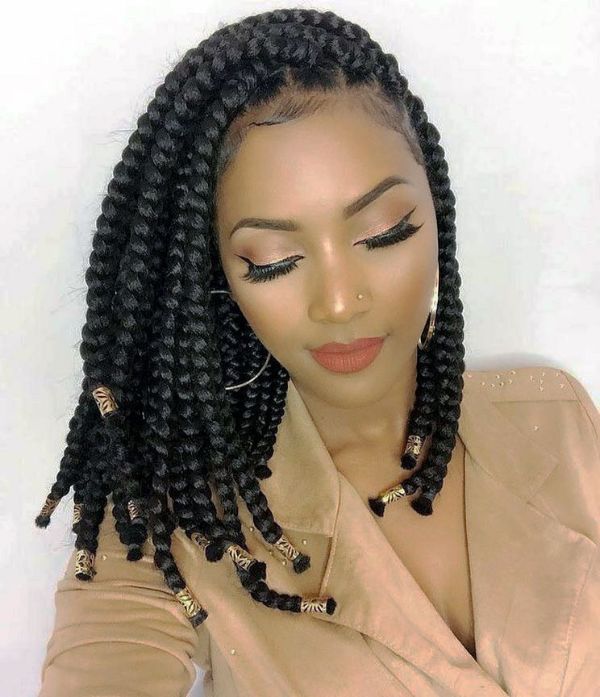 Crisscross Braids and  Hair Guarder
The crisscross pattern on the braids is familiar to you. Mostly these designs are seen on the box braids as they reveal the best charm with the crisscross hair guarder. Celebrities, athletes and many others are fond of these crisscross patterns on their hairstyles. Trust me, these patterns differentiate your hairstyle from the regular ones. And the more different you are, the more prepossessing and captivating you are.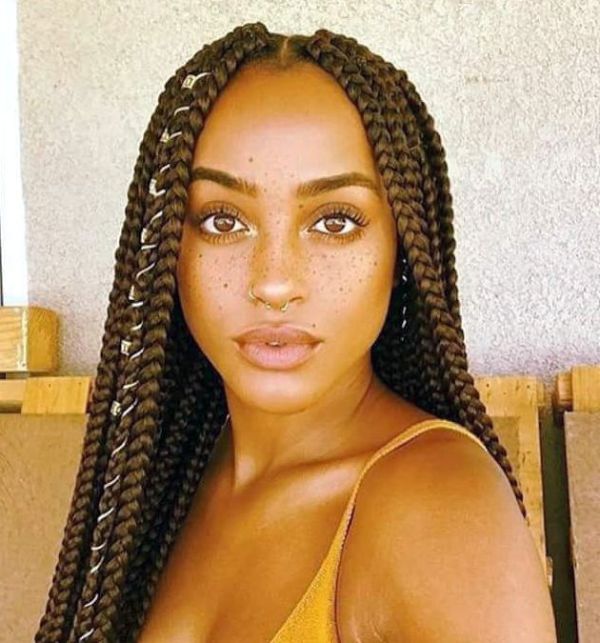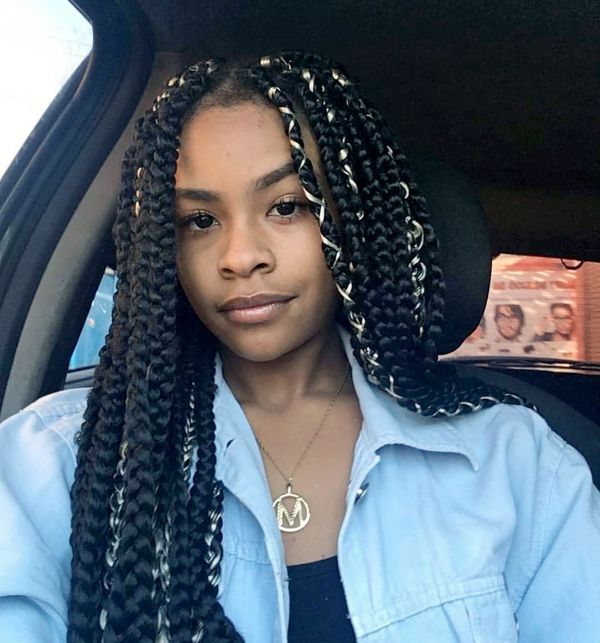 How Do You Look with a Braided Bun?
If you are wearing braids right now and trying to play around with your it, you can make high buns like the examples below. This is completely a DIY process and you can make a variety of bun hairstyles with box braids just by searching on YouTube. Besides, you can take help from your stylist to know more about styling a bun hairstyle.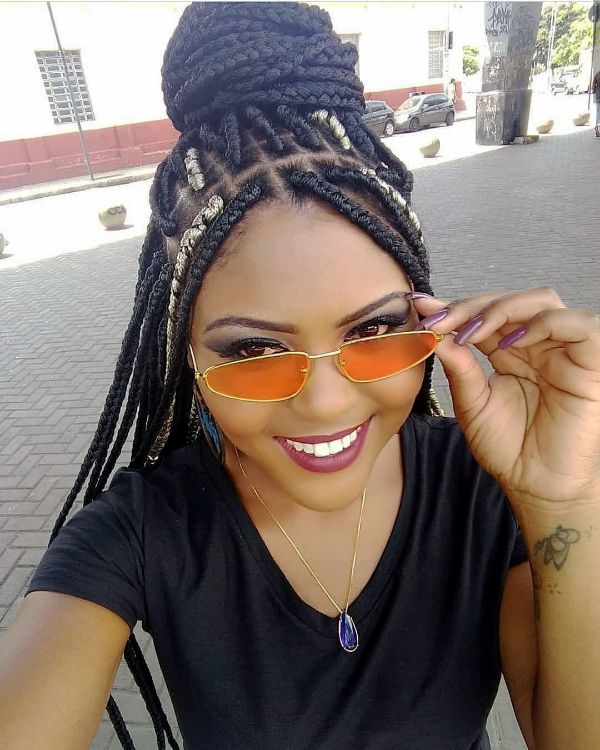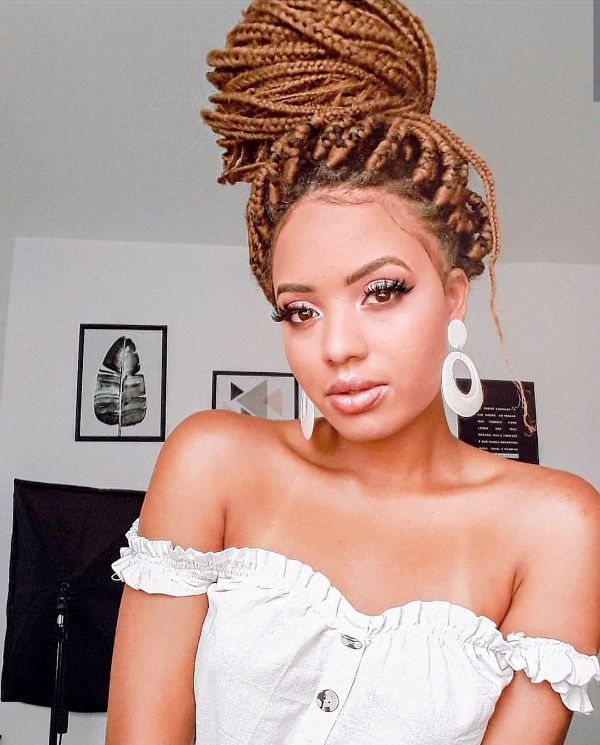 Bob Hairstyles: The Braided Perspective
Look what we have got for you. Yes, it is box braids bob. The braids are thick and by the side of the shoulder. These two picked braided bobs will suit almost every African American woman. Moreover, the use of some beads and some crisscross patterns may bring some additional glamour to your hairstyle. And you will just love it.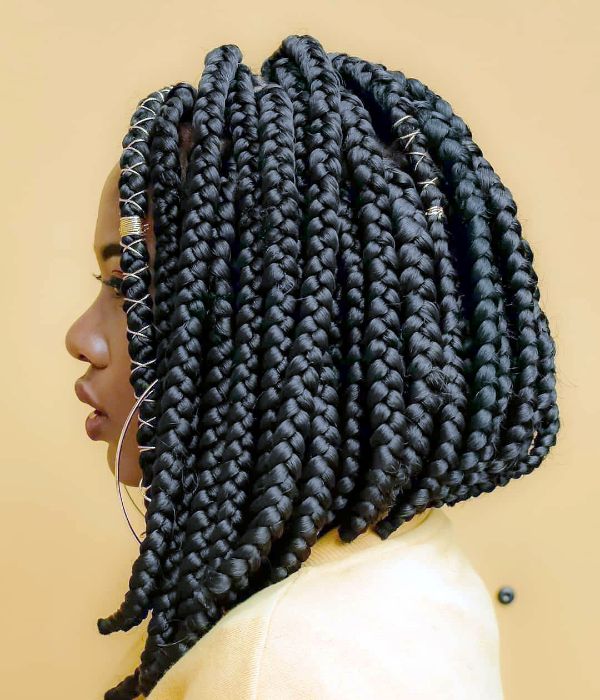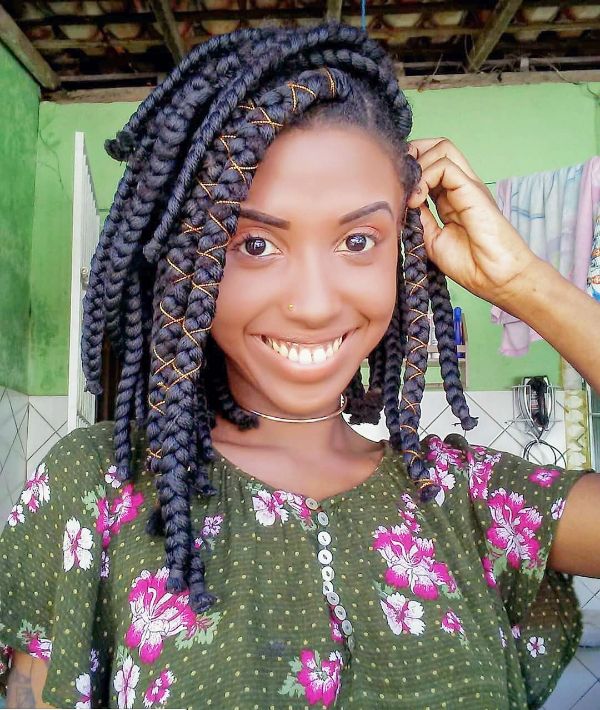 Spread The Charm of Blonde Braids
Color is widely used for styling hair of the African American ethnicity. And blonde hairstyles are pompous as always. These braids with blonde color have that type of goodwill too. These braids are stylish, comfortable in summer and crazy in nature. In most of the cases, blonde braids are perfect for all kinds of face shapes too.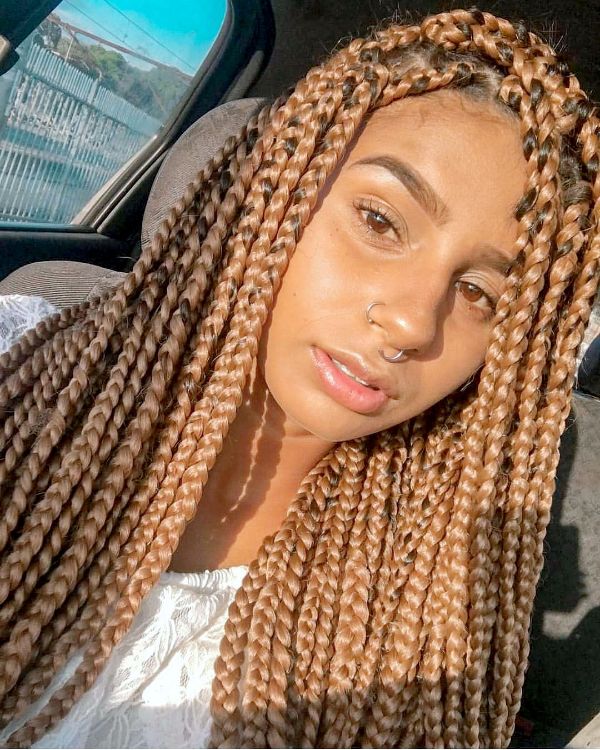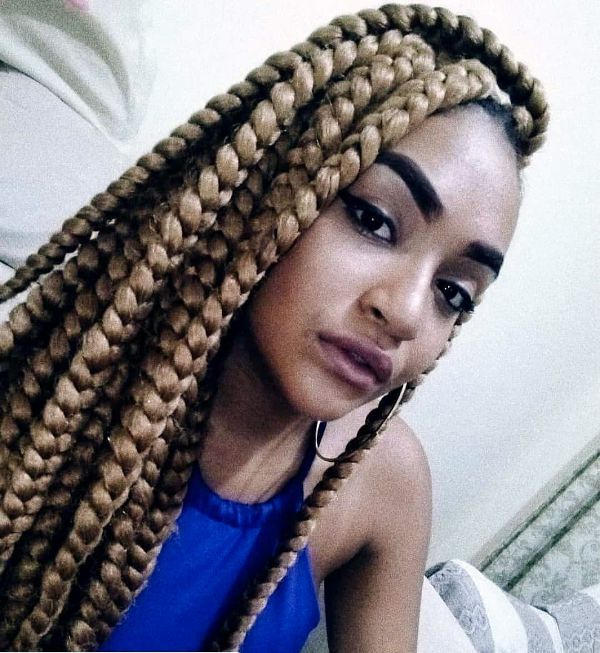 Braided Updo: Comphy Braids
African American people are braiding their hair from the immemorial period. And with these braids different types of hair patterns, designs and styles have been originated. Some of the styles are originated for different purposes. For example, the braided updo hairstyles have been innovated for their mesmerizing effect during the wedding. On the other hand, the braided updos are greatly helpful during the warm seasons.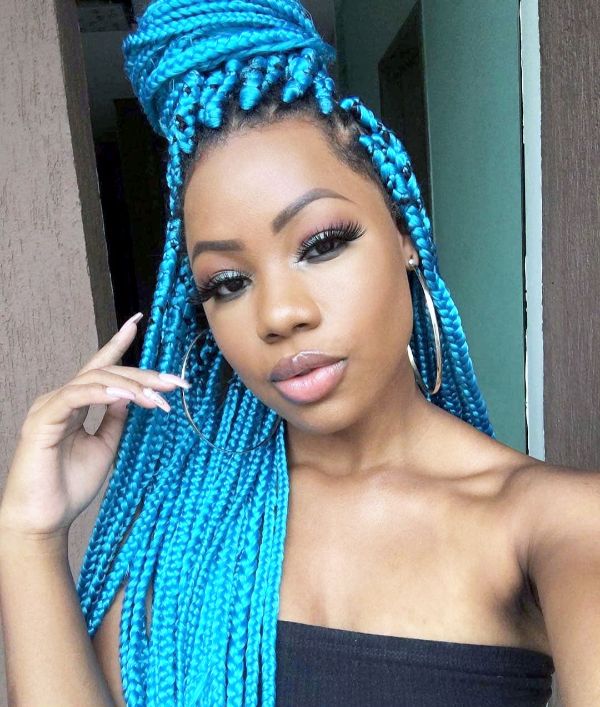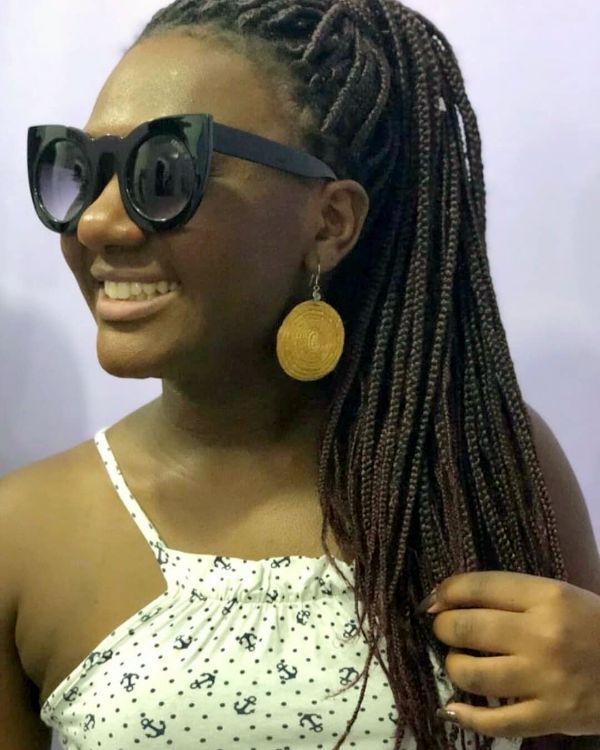 Put More Color to Braids to Get More Life
Color puts life. Yes, it is true while picking hairstyles too. Colorful braids add more life, more freshness, and more innocence to you and your hairstyles. So, we have got these two multi-colored box braiding hairstyles for you and we strongly believe that these will give a dramatic and fun look. As per analytics, young women love these multiple colored braiding hairstyles most.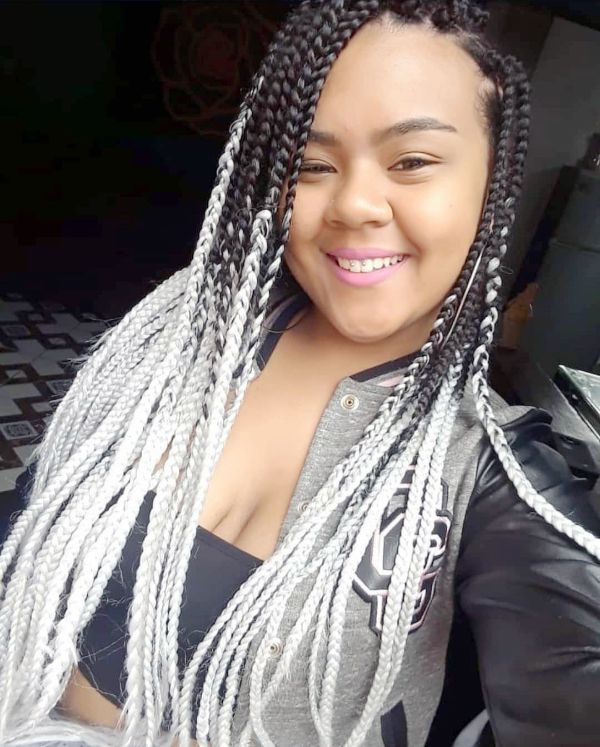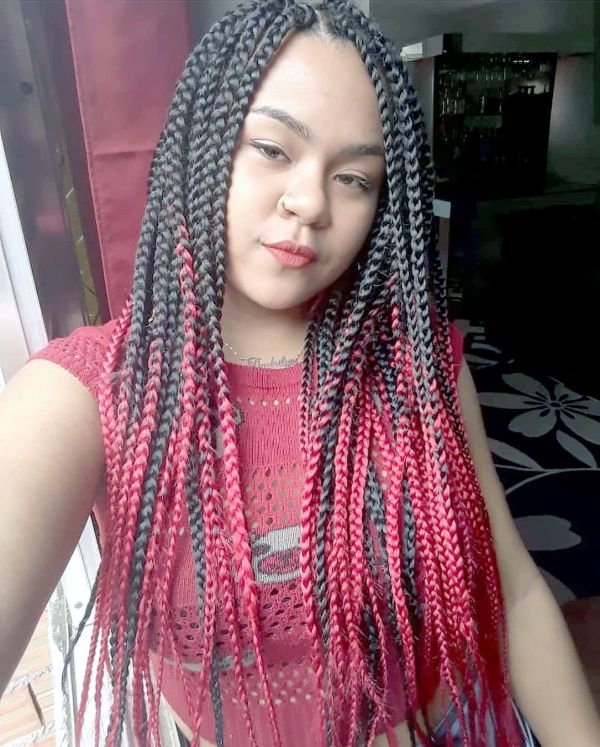 Be Careful about Braids!
Stylists suggest the lifespan of braids to be 4 weeks. And you have some important jobs to do during this period. Please undo and redo the braids once in a 10-day and do not forget to care for your scalp and avoid infection.
We hope, you have read and viewed the full article carefully. Now, complete the checklist and enjoy:
Pick the best one for you.
Consider your face shape, personality, preference, and suitability while selecting the model.
Buy the best quality hair extension for braids (human hair recommended)
Enjoy your braids.
And finally, we hope, you have found your desired braiding hairstyles for your next hairdo. Stay tuned. See you in the next discussion.