Hello, dear parents, guardians, and creative minds! When it comes to our precious little ones, we are always on the lookout for ways to make them look even more adorable and let their personalities shine through. In the exciting world of kiddies' hairstyles, one trend that's been stealing the spotlight is the use of beads. These tiny, colorful embellishments are like little bursts of joy for your child's hair, offering endless possibilities for creativity and style. In this hairstyle guide, we will take you on an exciting journey through the realm of kiddies hairstyles with beads. From understanding the essence of beads to exploring a plethora of stunning styles suitable for your little girl, we've got you covered.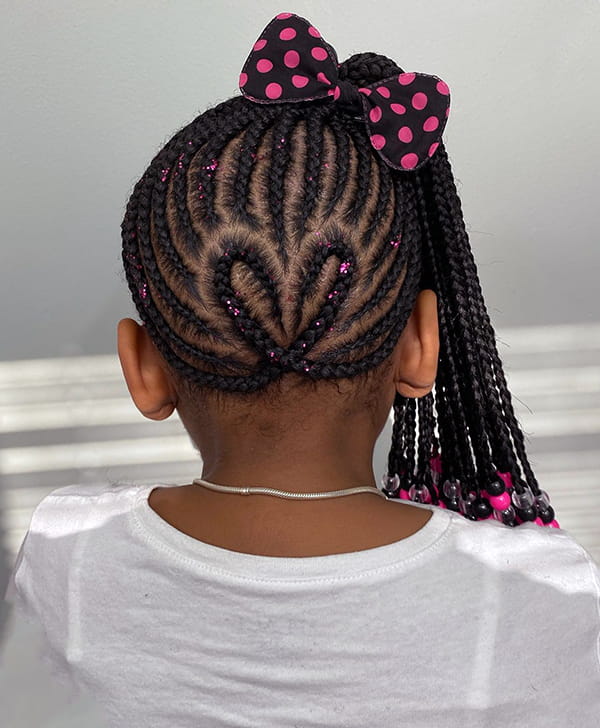 What Are Beads?
Before we dive into the enchanting world of kiddies' hairstyles with beads, let's take a moment to appreciate the star of the show – beads. Beads are small, decorative treasures that come in various shapes, sizes, and materials, including plastic, glass, wood, or metal. These versatile little wonders can be used for an array of crafts and adornments. But when it comes to kiddie hairstyles, they become charming accessories that can elevate your child's look.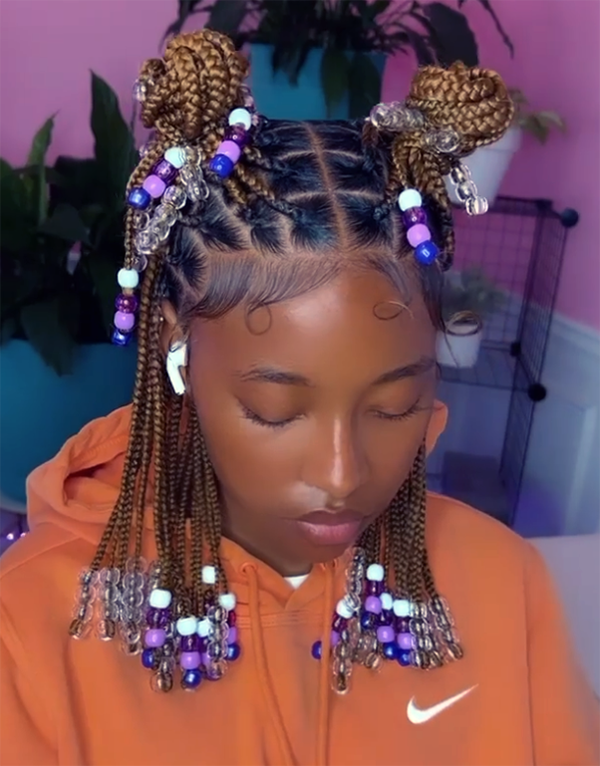 The Essence of Beads
Beads have been used for centuries as adornments, talismans, and symbols of cultural significance. They are not only beautiful but also hold deep cultural and historical meanings. Here are some fascinating aspects of beads: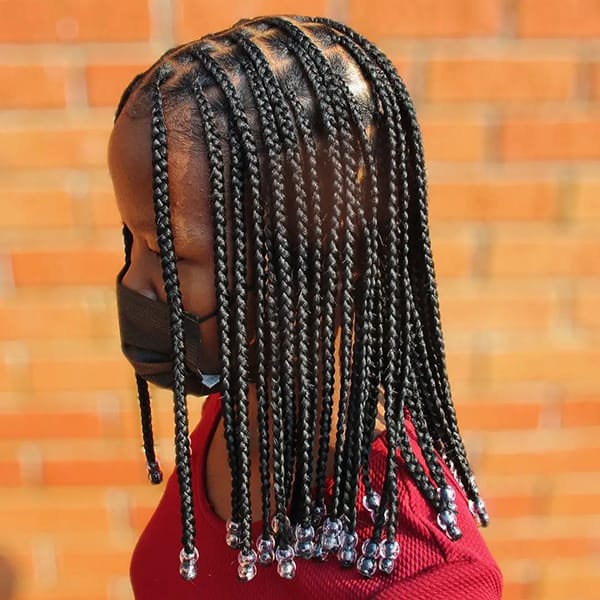 Cultural Significance:
Beads have been a part of various cultures' traditions and rituals for centuries. In many African cultures, beads have been used to convey messages, showcase social status, or celebrate important milestones.
Expressions of Creativity:
Beyond their cultural significance, beads offer a canvas for artistic expression. They come in a dazzling array of colors, shapes, and materials, allowing individuals to create unique and personalized pieces.
Symbolism:
Beads can symbolize various aspects of life, including love, protection, fertility, and spirituality. Different colors and patterns can carry specific meanings in different cultures.
Versatility:
Beads are incredibly versatile and can be used for jewelry-making, clothing embellishments, home décor, and, of course, hairstyles.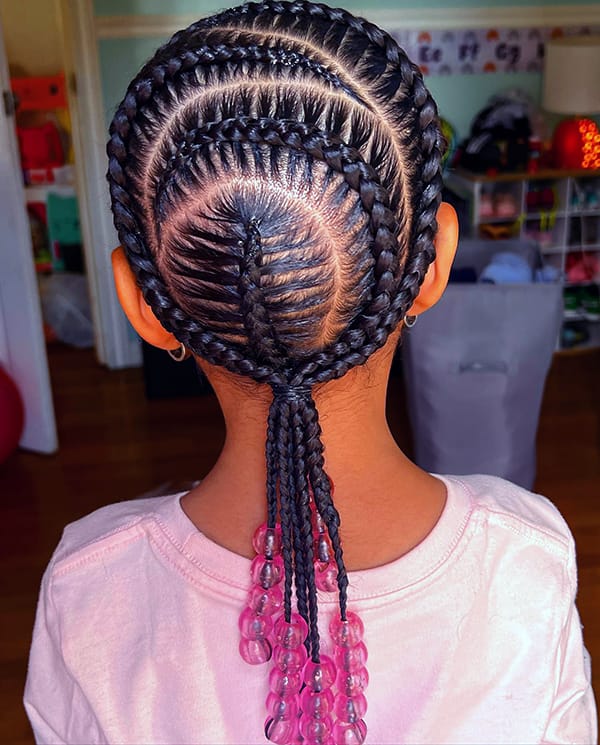 Kiddies' Hairstyles with Beads: A World of Creativity
Now, let's dive into the magical world of kiddies' hairstyles with beads. These enchanting styles will allow you to unleash your creativity, add a touch of whimsy, and make your child's hair the canvas for self-expression.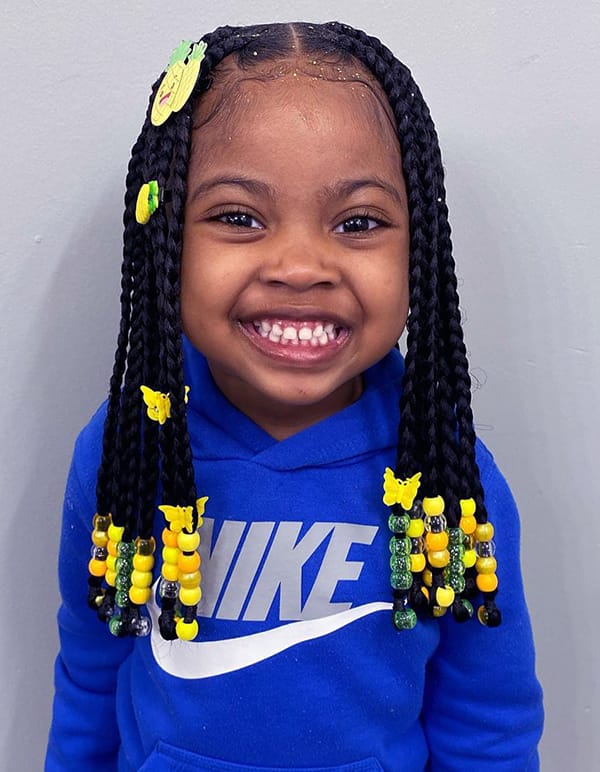 Double Ponytail Hairstyles with White Beads for Little Girls
Double ponytail hairstyles are timeless classics that little girls absolutely adore. However, you can elevate this classic look to a whole new level of elegance and charm by incorporating white beads. Here's a step-by-step guide to achieving this sweet and sophisticated look:
Partition the Hair: Begin by dividing your child's hair into sections – one on top and one on the bottom.
Secure the Ponytails: Use colorful elastic bands to secure each section, creating those cute and perky ponytails.
Add the Beads: Now, here's where the magic unfolds – thread pristine white beads onto the ends of each ponytail.
Extra Flair: To take it up another notch, consider adding smaller beads along the length of the ponytails. It's all about personalizing the look and making it uniquely your child's own.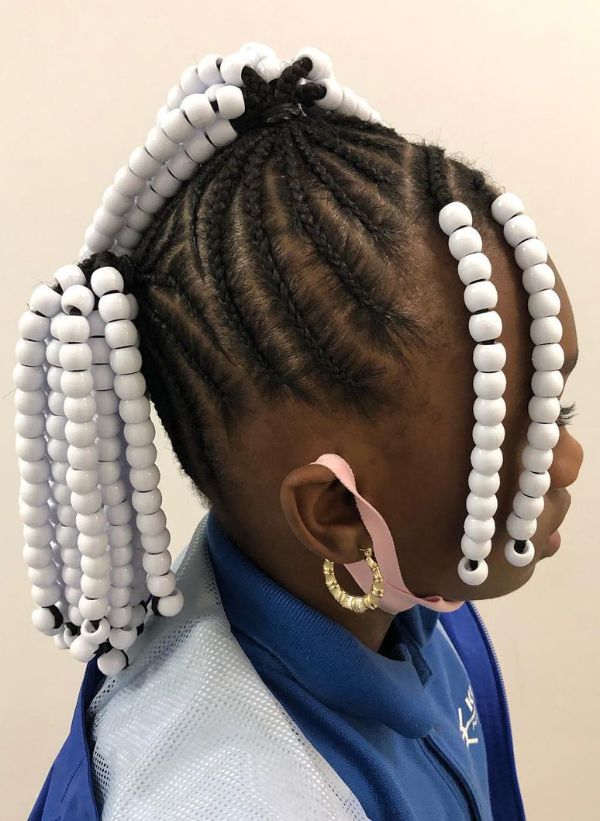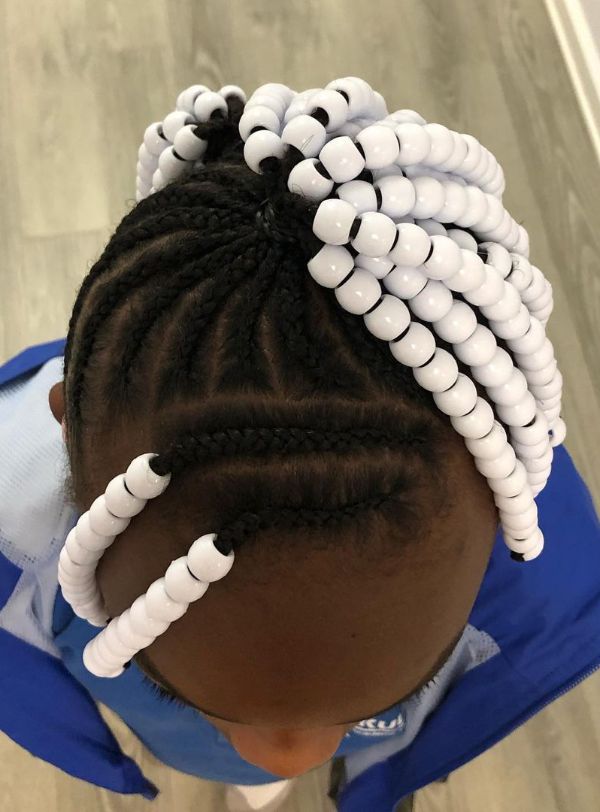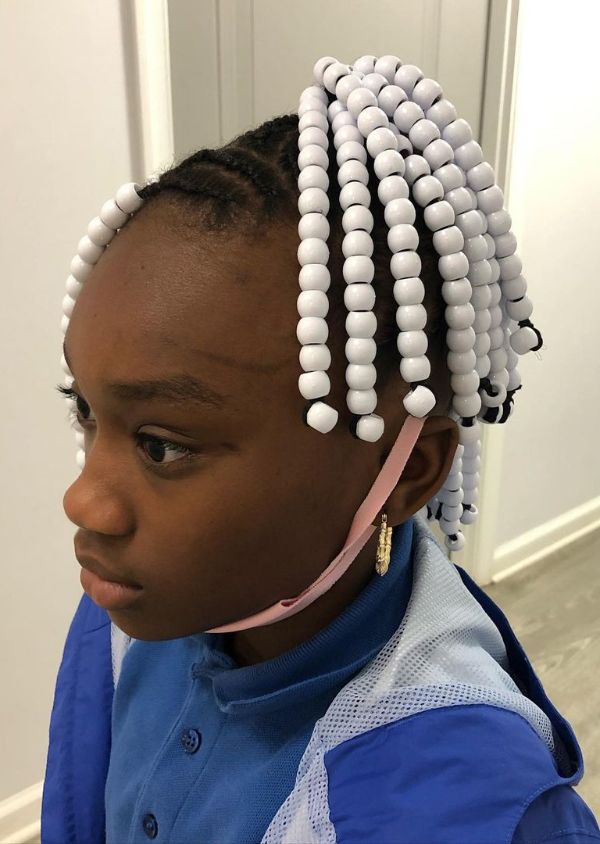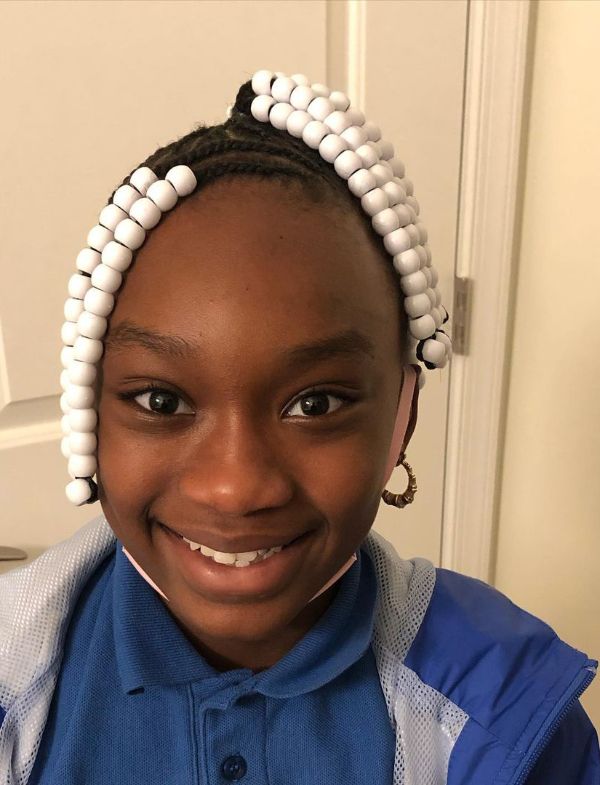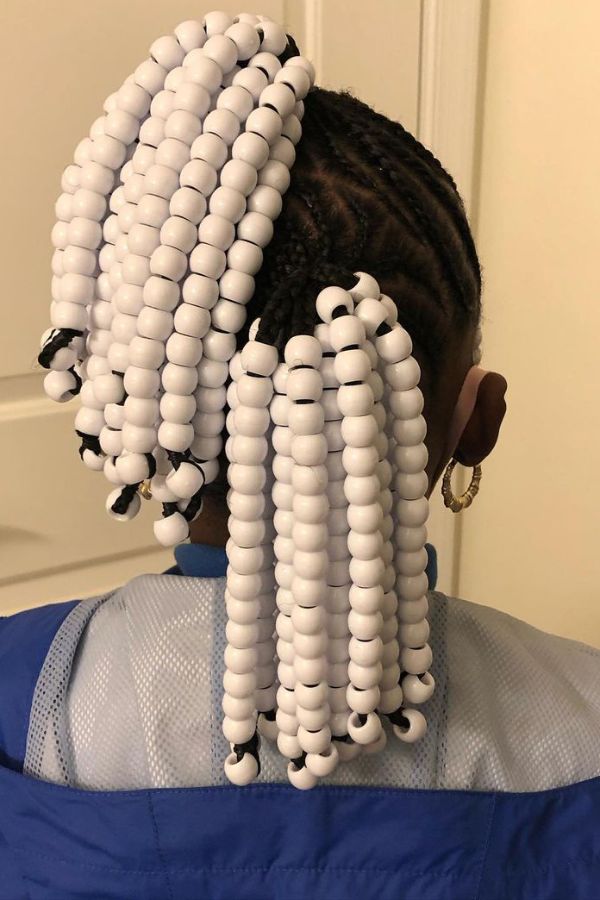 Bantu Knots with Beads: A Celebration of Culture and Style
Bantu knots are more than just a hairstyle; they are a beautiful celebration of African-American heritage. These knots are not only stylish but also hold deep cultural significance. When adorned with beads, they become an enchanting fusion of tradition and style. Here's how to create this cultural and fashionable look:
Divide the Hair: Begin by dividing your child's hair into small sections. The number of sections depends on your preferences and the thickness of your child's hair.
Twist and Coil: Twist each section tightly and then coil it into a neat knot. Ensure the knots are secure and well-defined.
Secure with Bands: To keep the knots in place, secure each knot with colorful elastic bands.
Bead Embellishment: Now, for the pièce de résistance – thread beads onto the ends of each Bantu knot. This not only adds a playful touch but also celebrates the rich cultural heritage from which this style originates.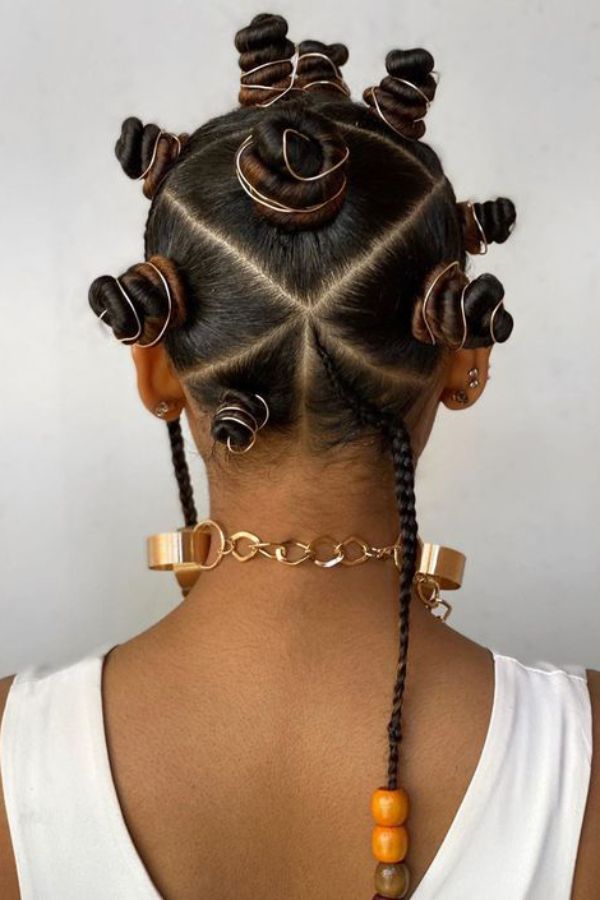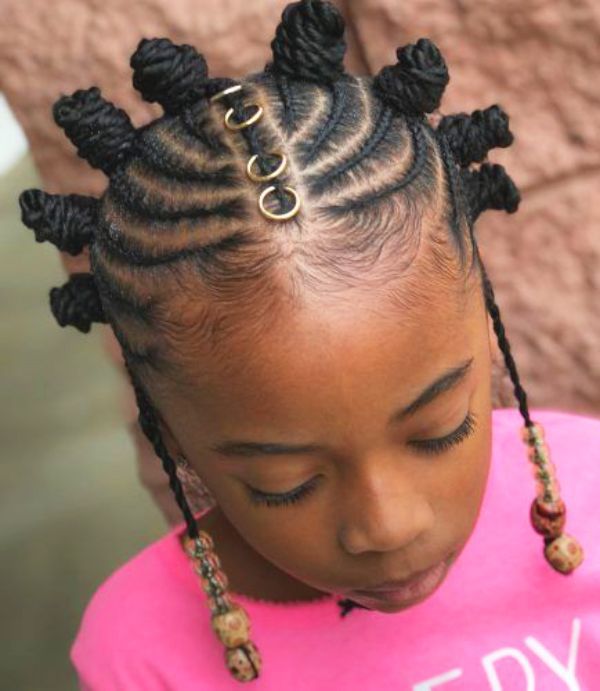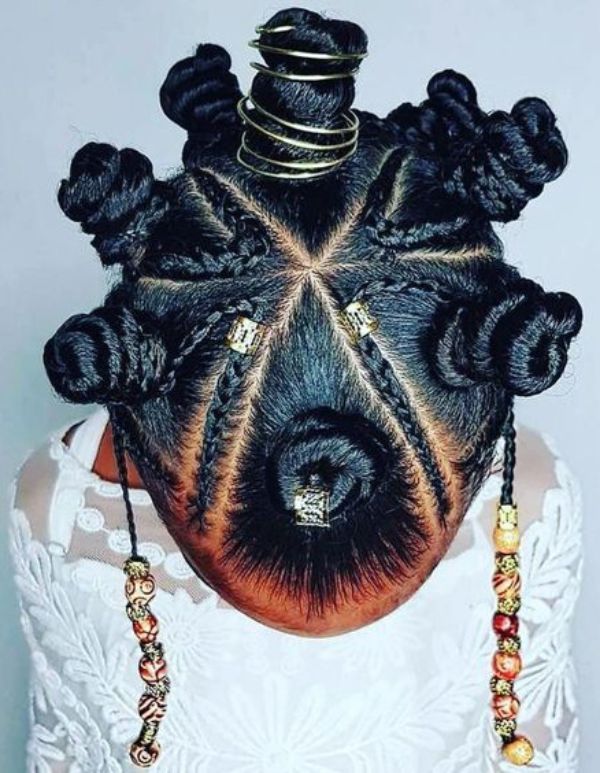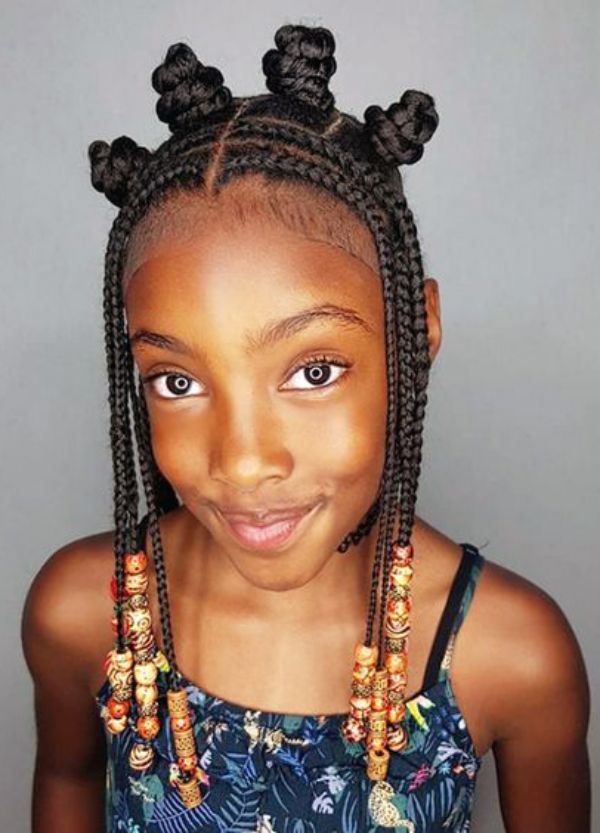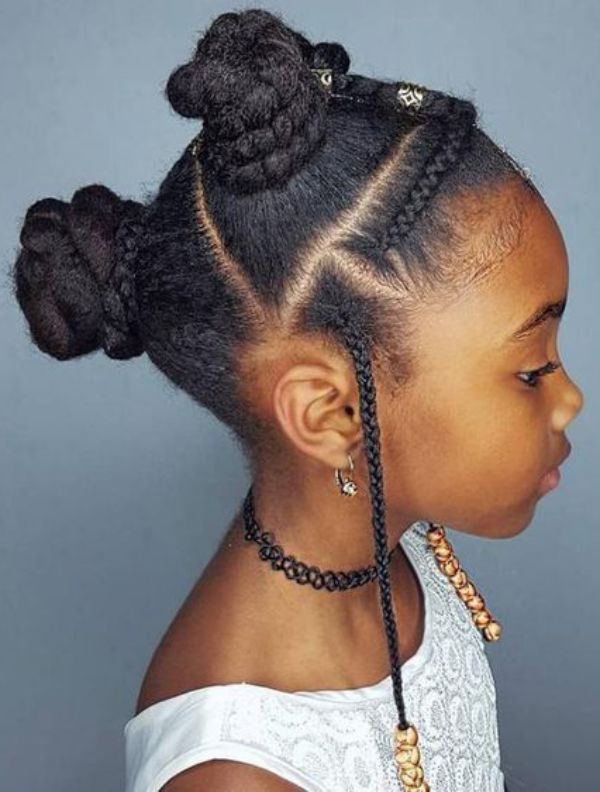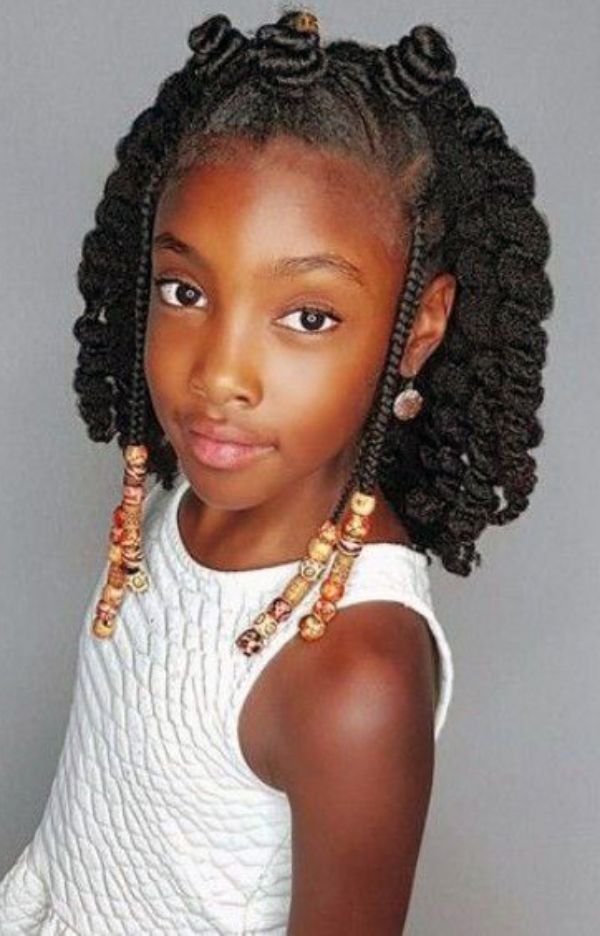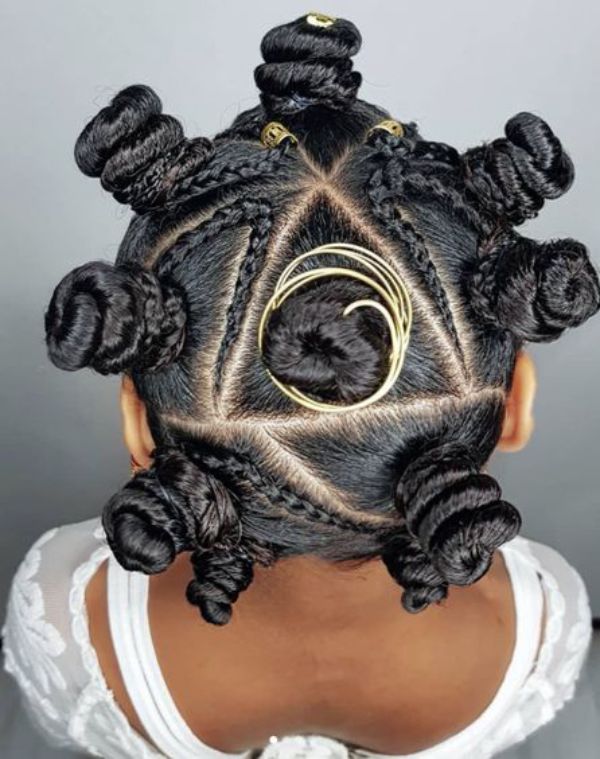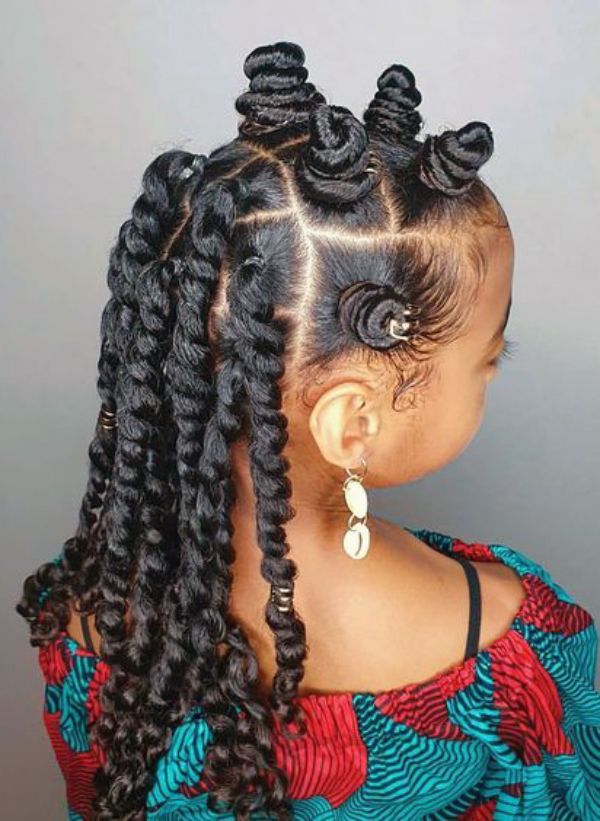 Kiddies Twisted Braids Hairstyles with Beads: A World of Versatility
Twisted braids offer versatility and a touch of elegance, making them an excellent choice for kids. When adorned with beads, they transform into enchanting and eye-catching hairstyles. Here's how to style twisted braids with beads:
Section the Hair: Divide your child's hair into small, manageable sections, depending on your desired braid thickness.
Create Individual Twists: Twist each section tightly to form individual twists. The number of twists depends on your chosen style.
Bead Placement: Thread beads onto each twist, alternating colors for a vibrant and playful look.
Secure the Ends: Secure the ends of the twists with clear elastic bands to ensure a neat finish.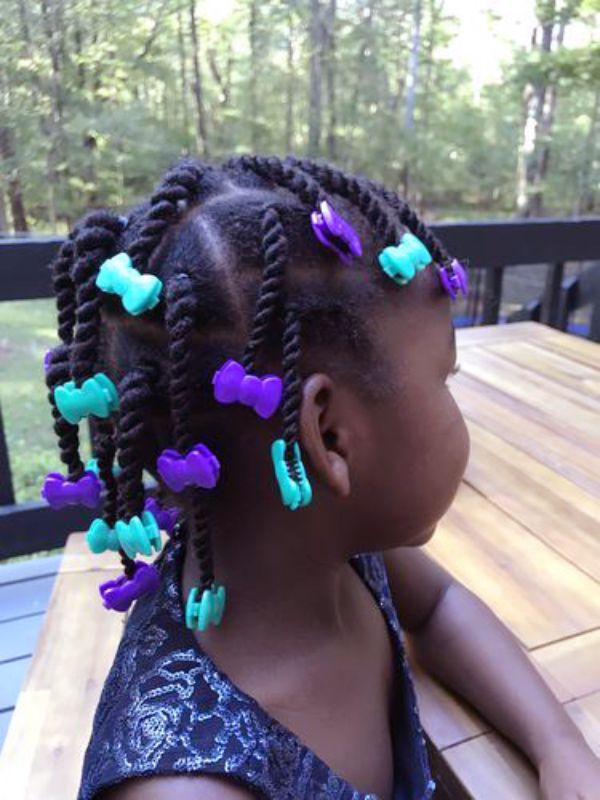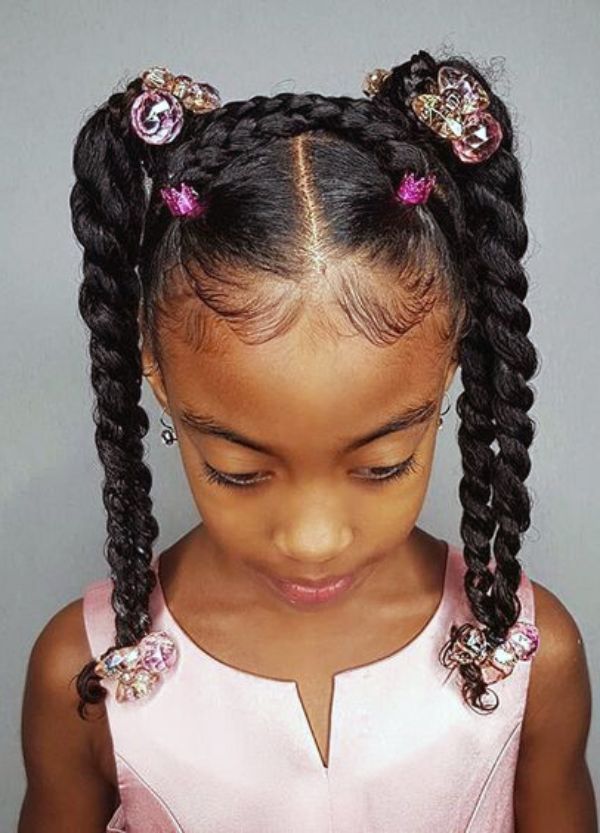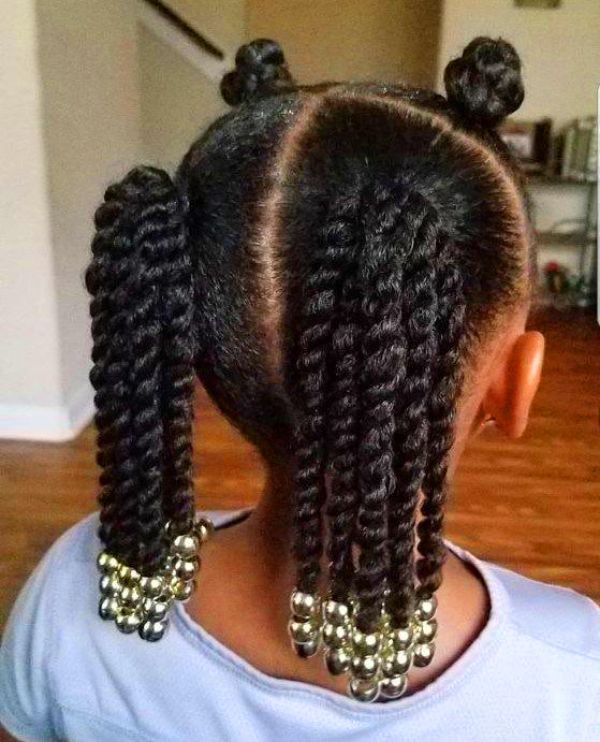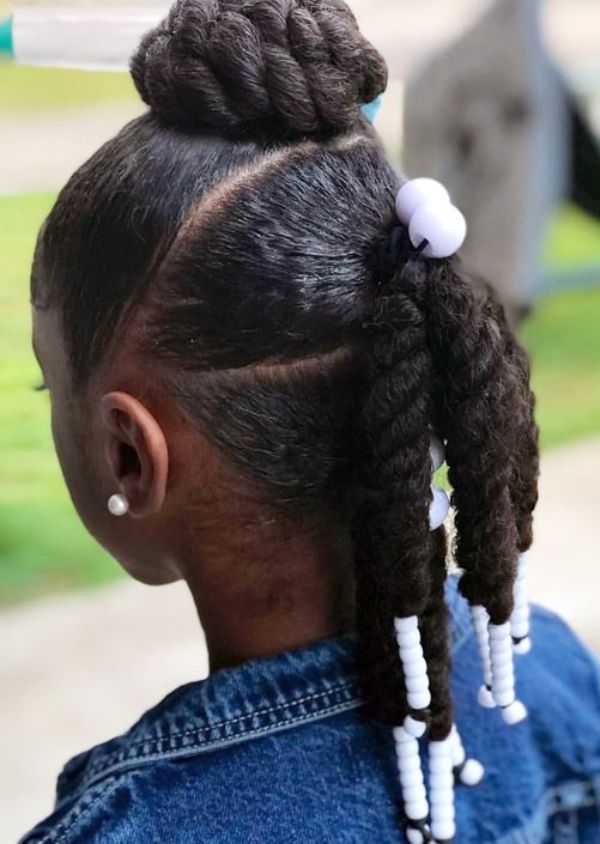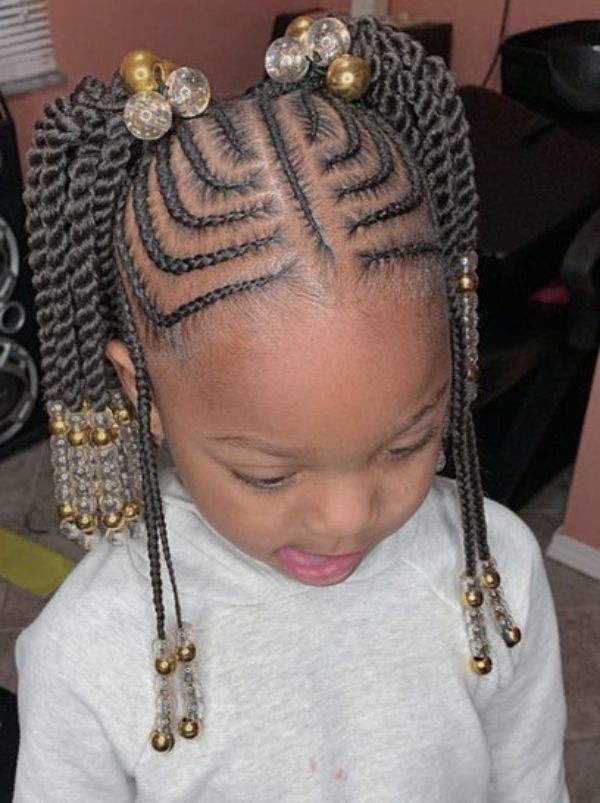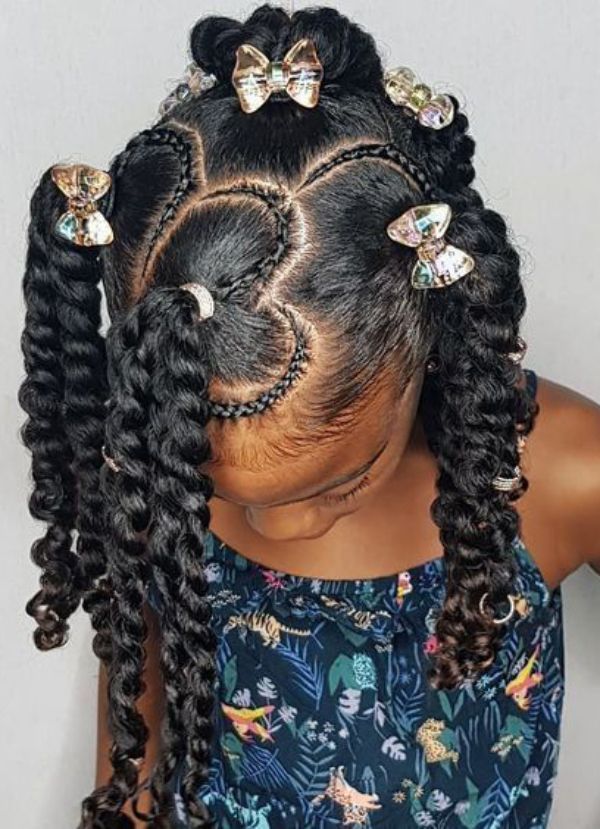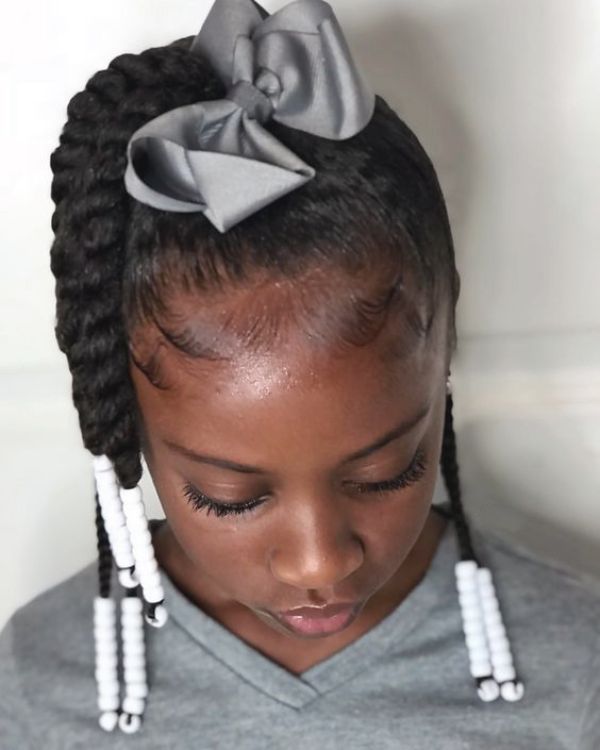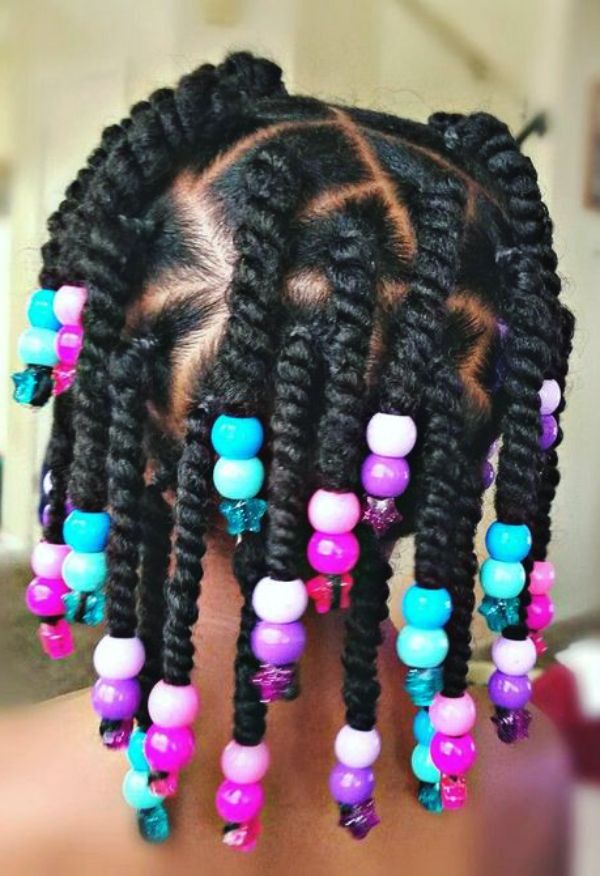 Bubble Braids with Beads: A Trendy and Playful Choice
Bubble braids are a trendy and exceptionally fun choice for kiddies. They add a playful element to your child's look and become even more exciting when paired with beads. Here's how to create bubble braids with beads:
Create a High Ponytail: Start by making a high ponytail as the foundation for your bubble braids.
Divide into Sections: Divide the ponytail into sections, tying them with clear elastic bands to create the bubbly effect that gives this style its name.
Bead Your Bubbles: To infuse a burst of color and style, thread beads onto each section. You can choose beads that match your child's outfit or go for a rainbow of colors – it's all about reveling in the fun!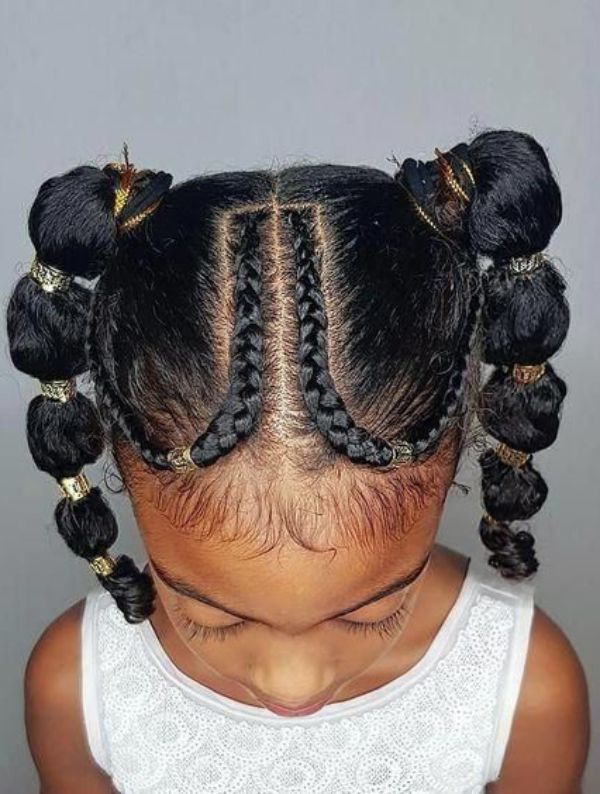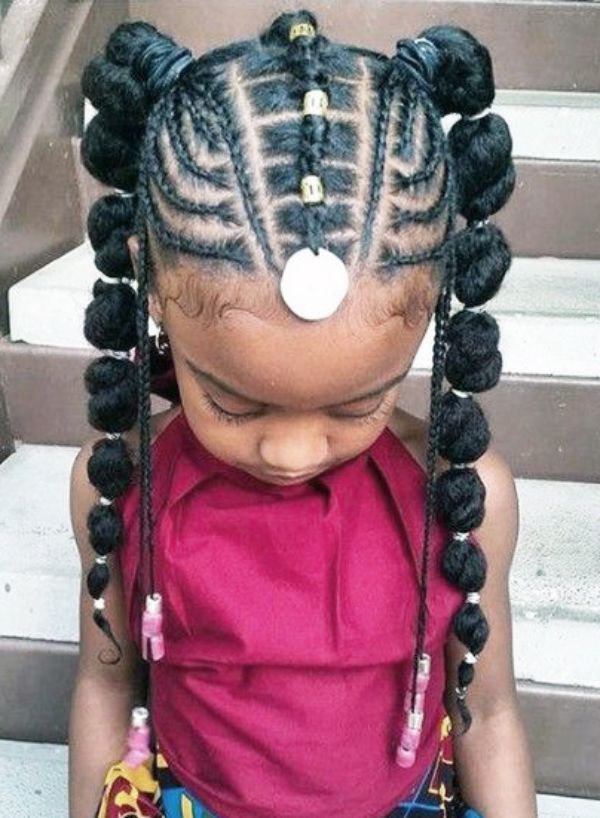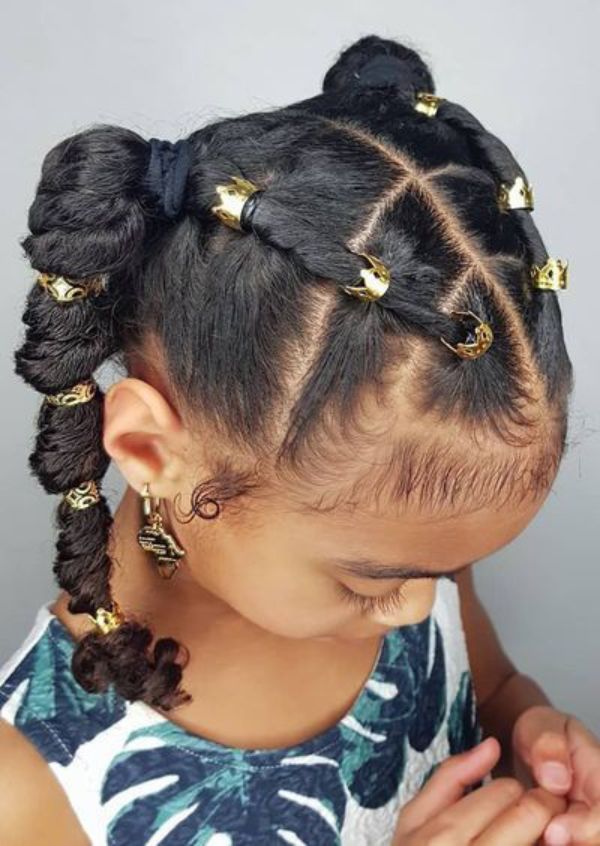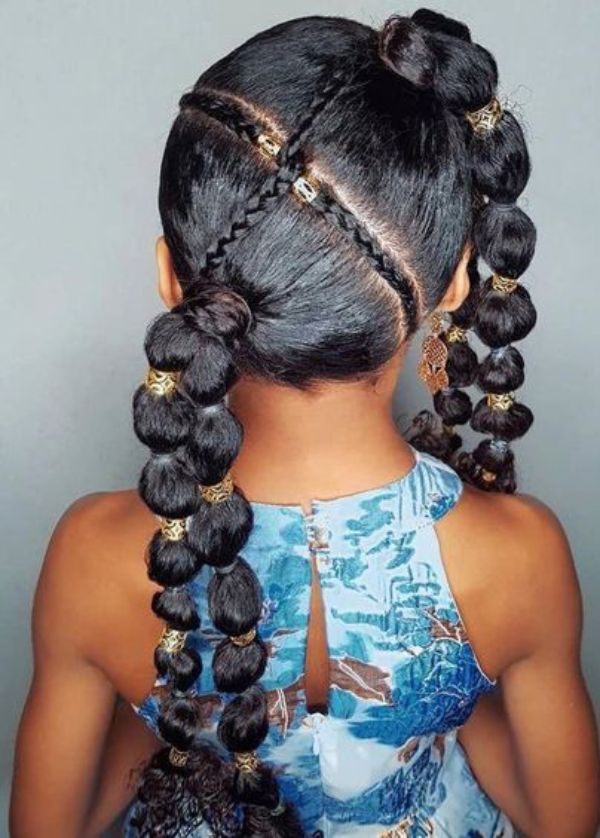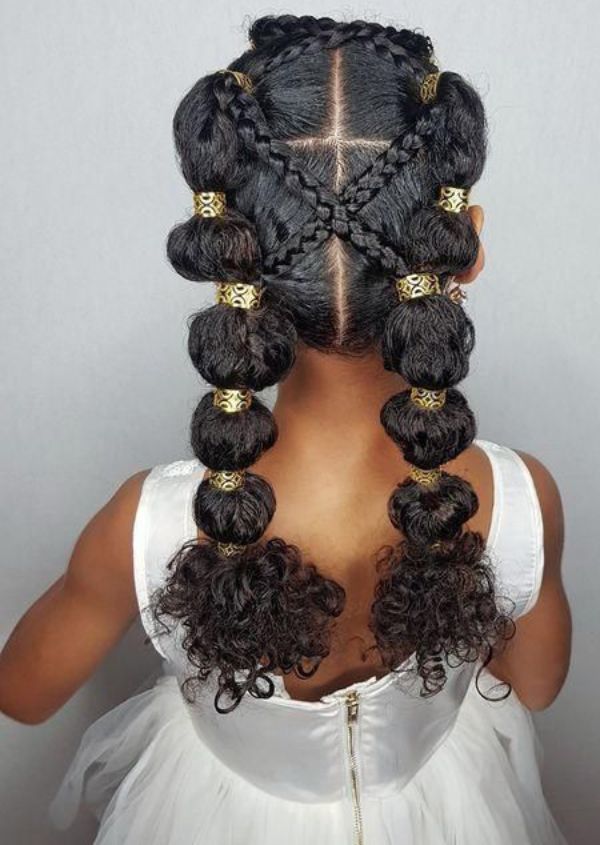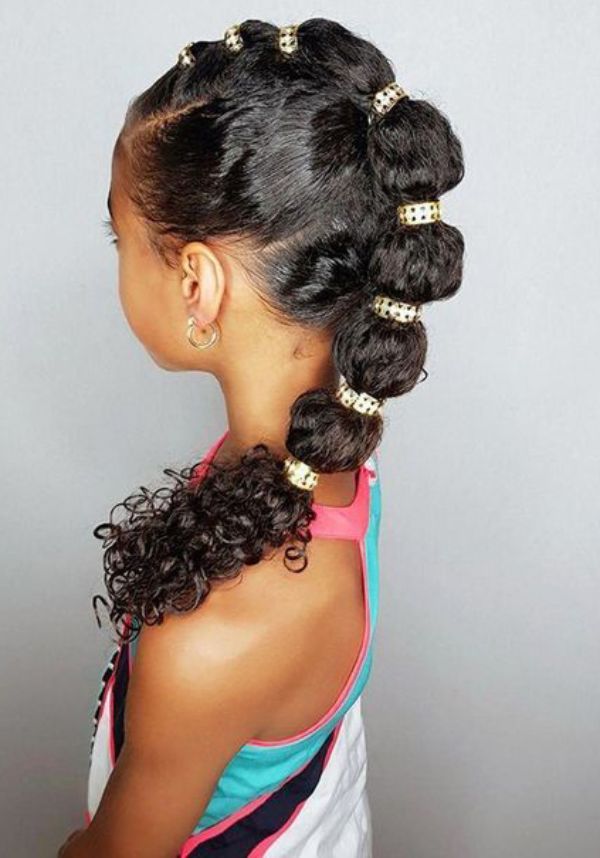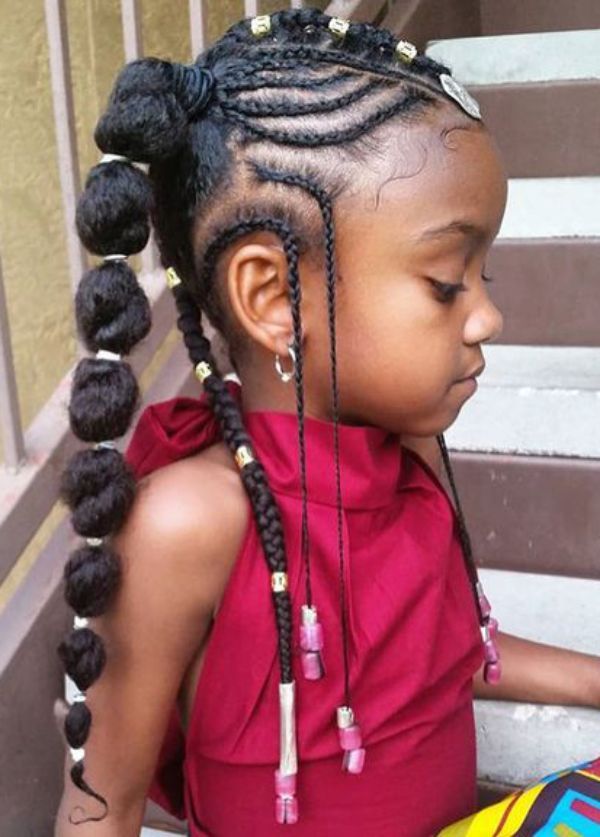 Box Braids with Beads: Classic and Chic
Box braids are a classic protective hairstyle for kids, and when you add beads, they become an expression of style and individuality. Here's how to style box braids with beads:
Section the Hair: Begin by sectioning your child's hair into small squares. The size of the sections depends on the thickness of the desired braids.
Braid Each Section: Braid each section neatly and evenly, ensuring that the braids are secure.
Bead Adornments: Add beads to the ends of each braid to impart a chic and bohemian vibe.
Mix and Match Beads:  Feel free to mix and match bead colors to create a playful and personalized look that your child will adore.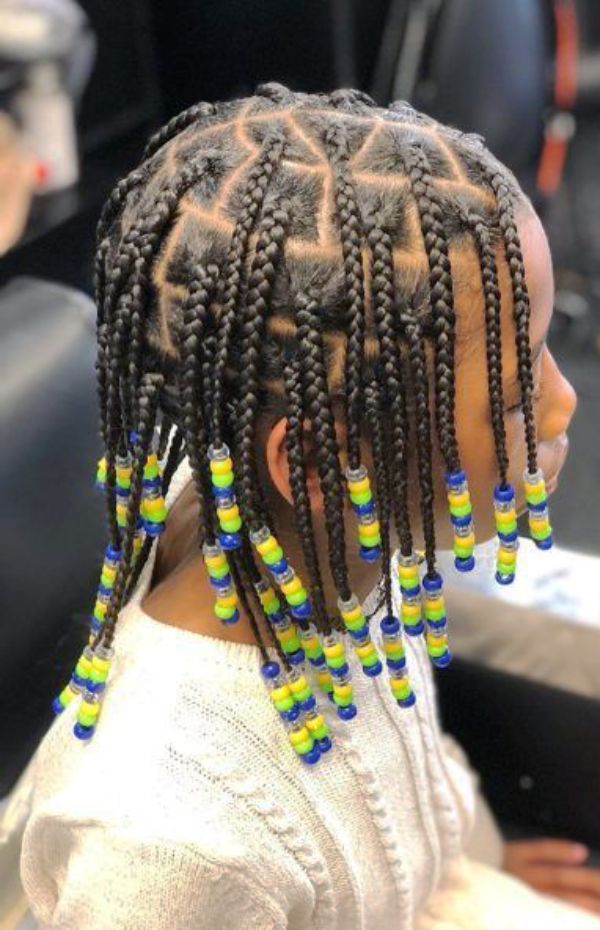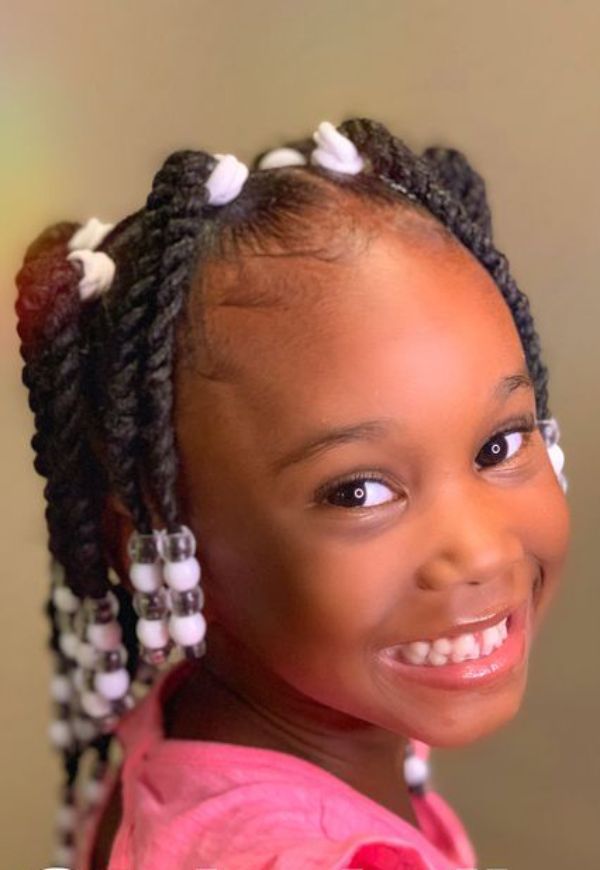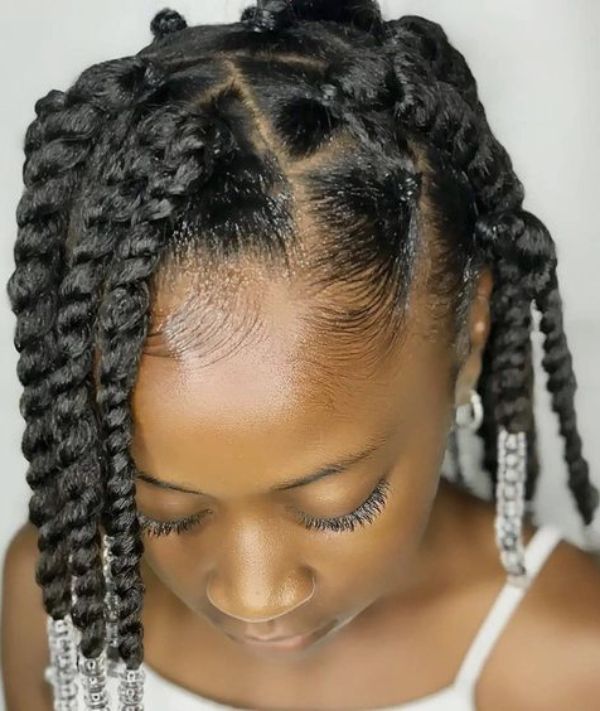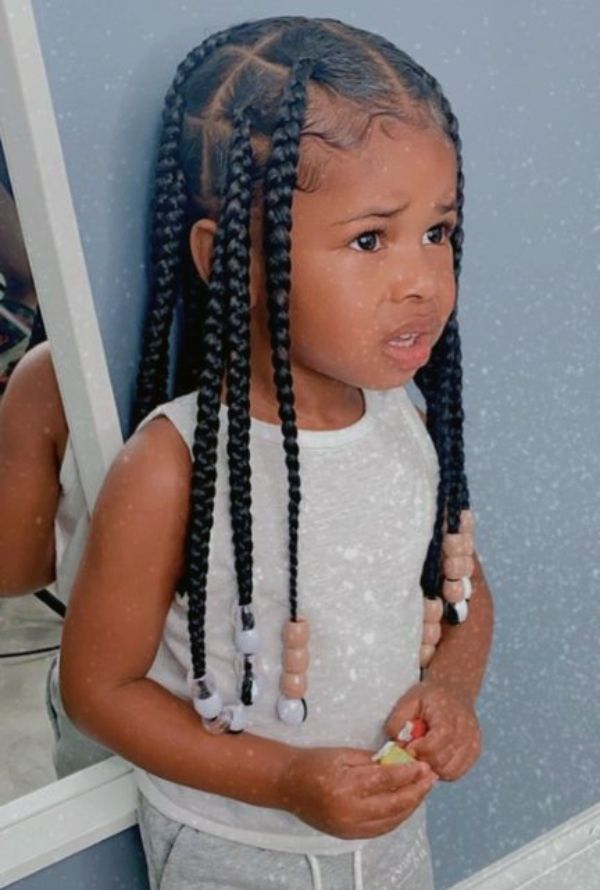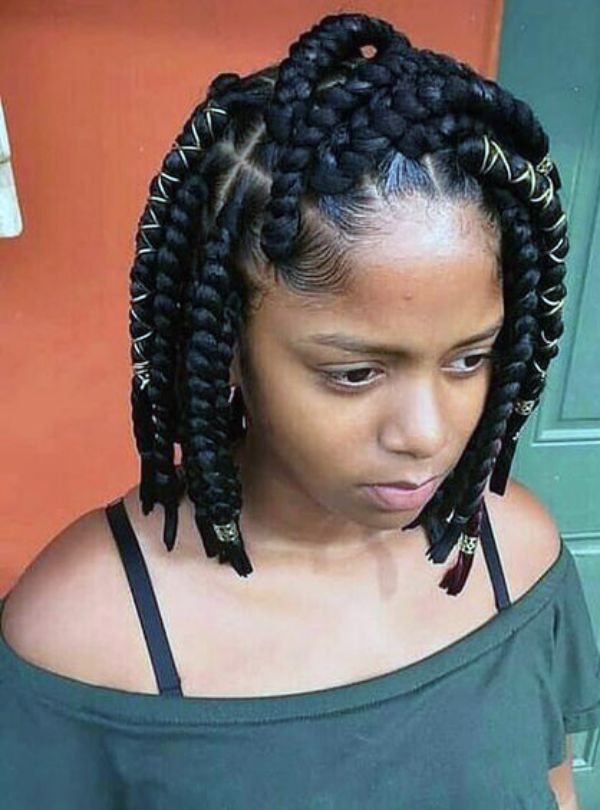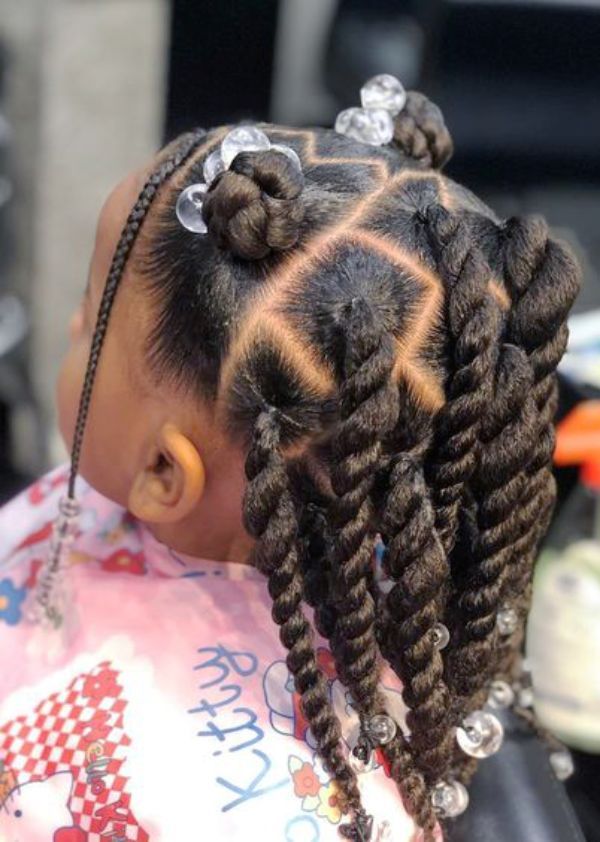 Kiddies Pigtails Hairstyles with Beads: Timeless Charm
Pigtails are a timeless favorite among kiddies – they're cute, charming, and easy to achieve. When paired with beads, they become irresistibly adorable. Here's how to create pigtails with beads:
Divide the Hair: Segment your child's hair into two equal sections, one on each side of their head.
Secure with Elastic Bands: Secure each section with vibrantly colored elastic bands to create those lovely pigtails.
Beads for Whimsy: Thread beads onto the ends of each pigtail to infuse a whimsical and eye-catching touch.
Personalize the Look: The beauty of this style is its simplicity and versatility. Feel free to choose beads that reflect your child's unique style and personality.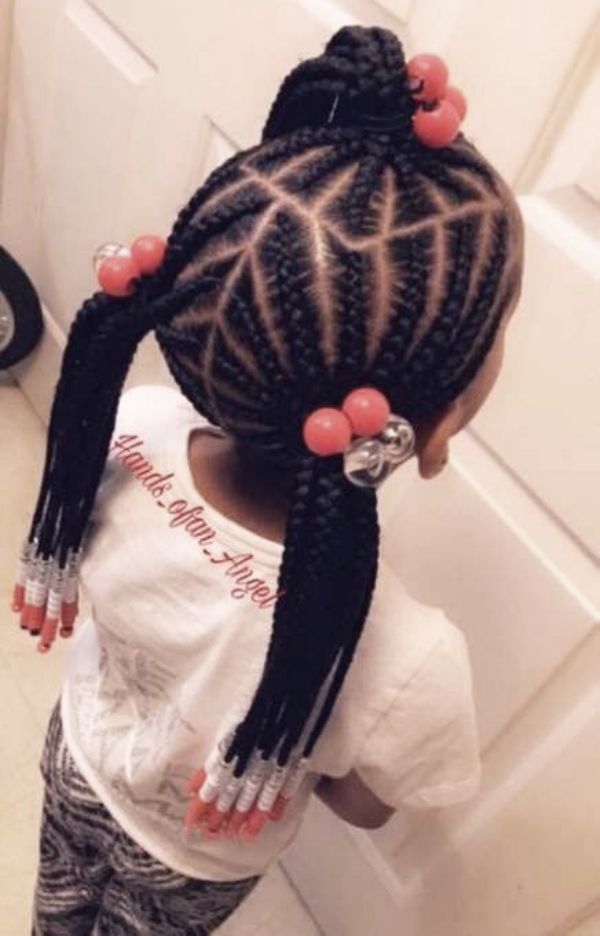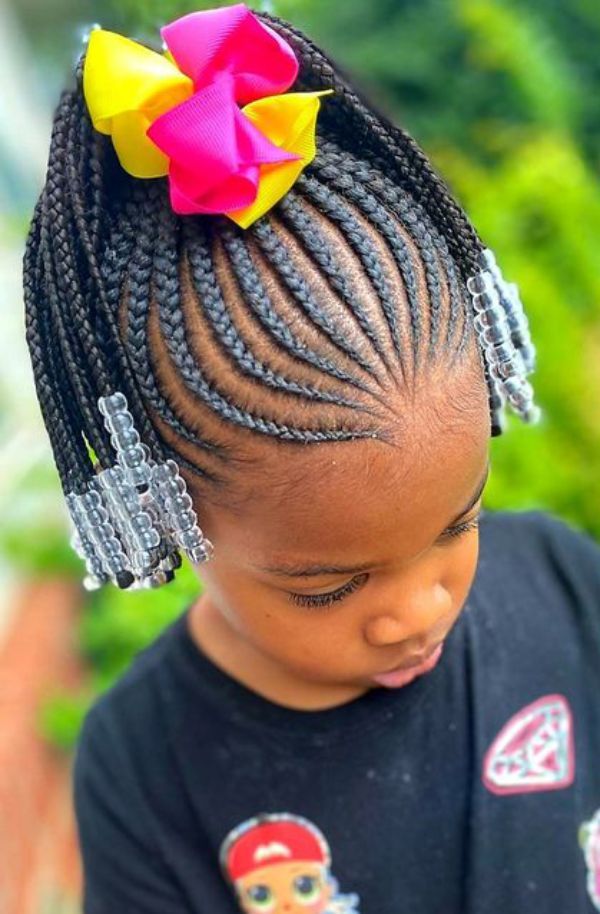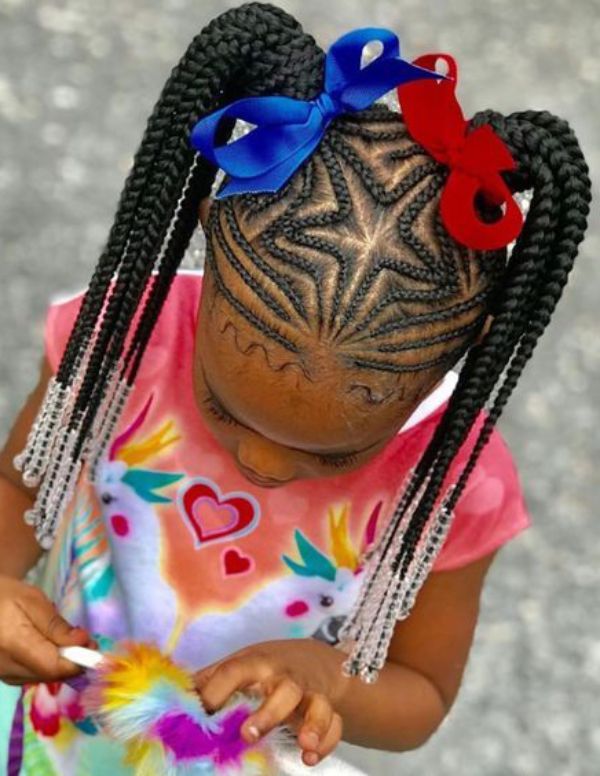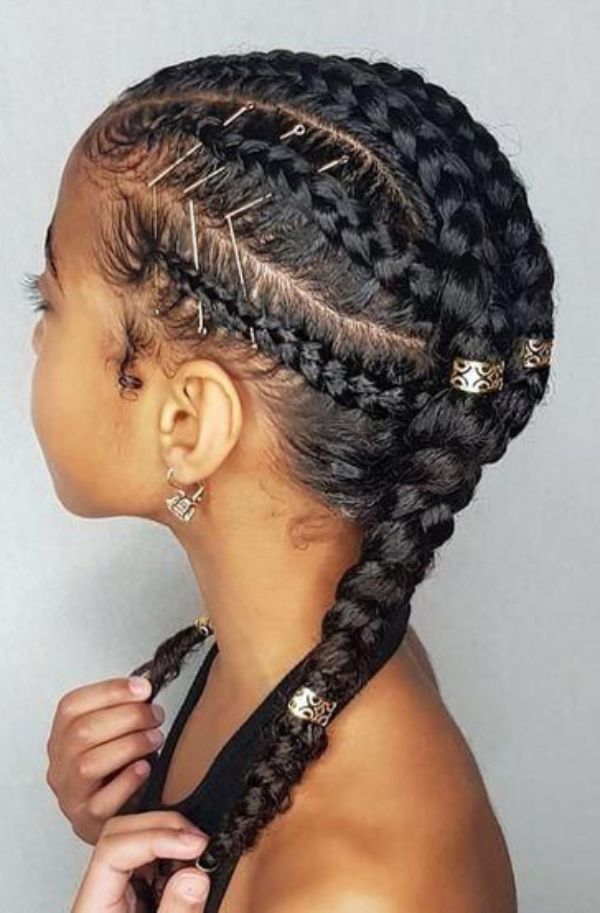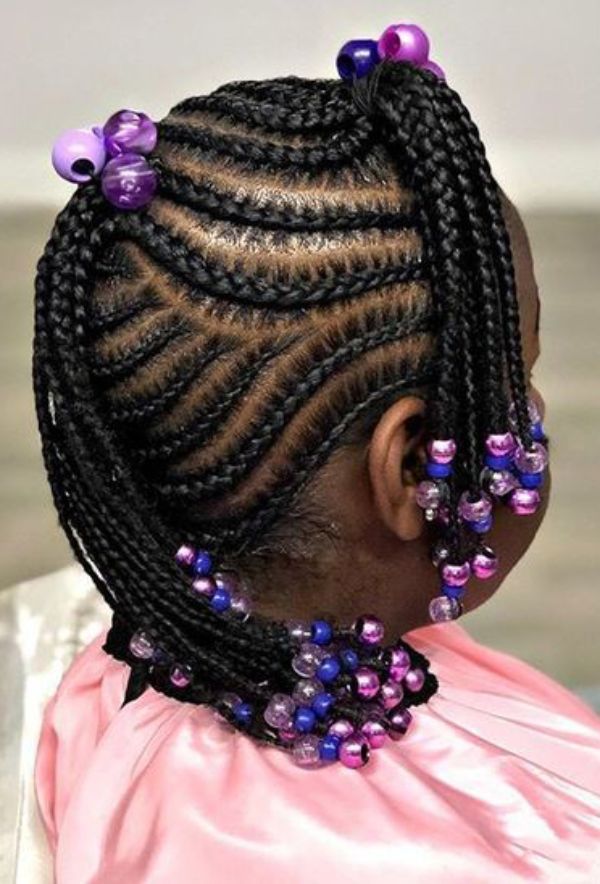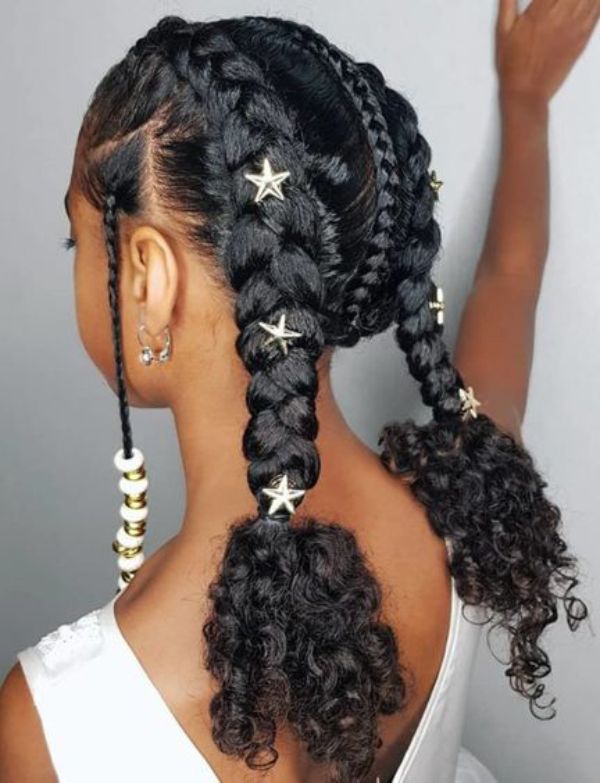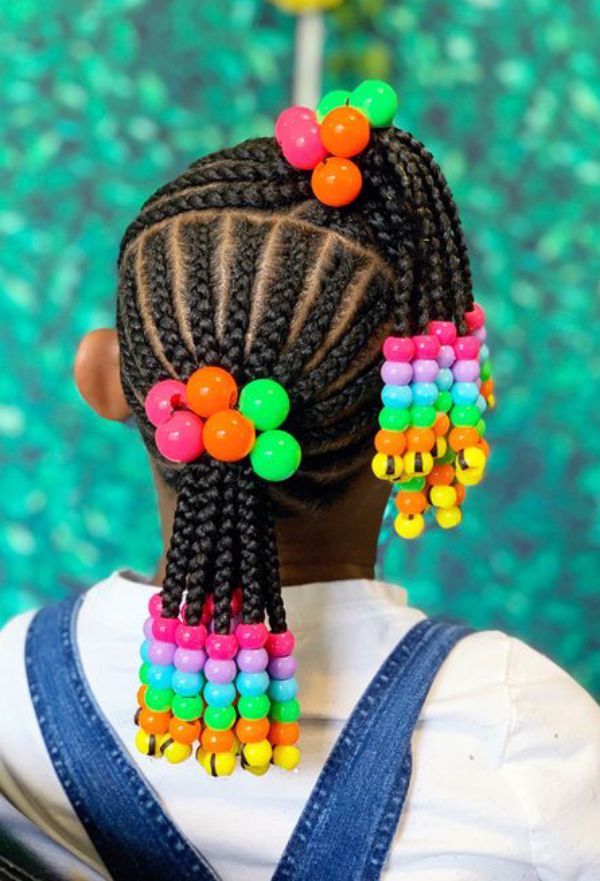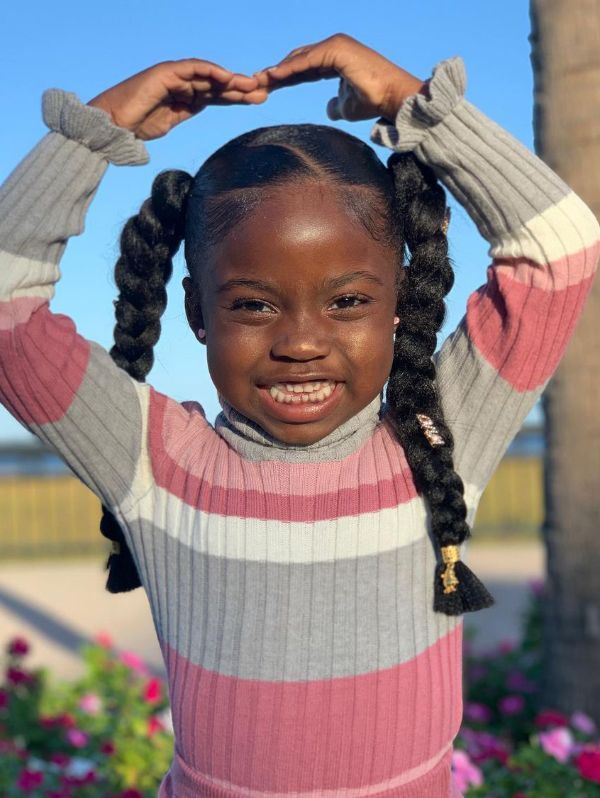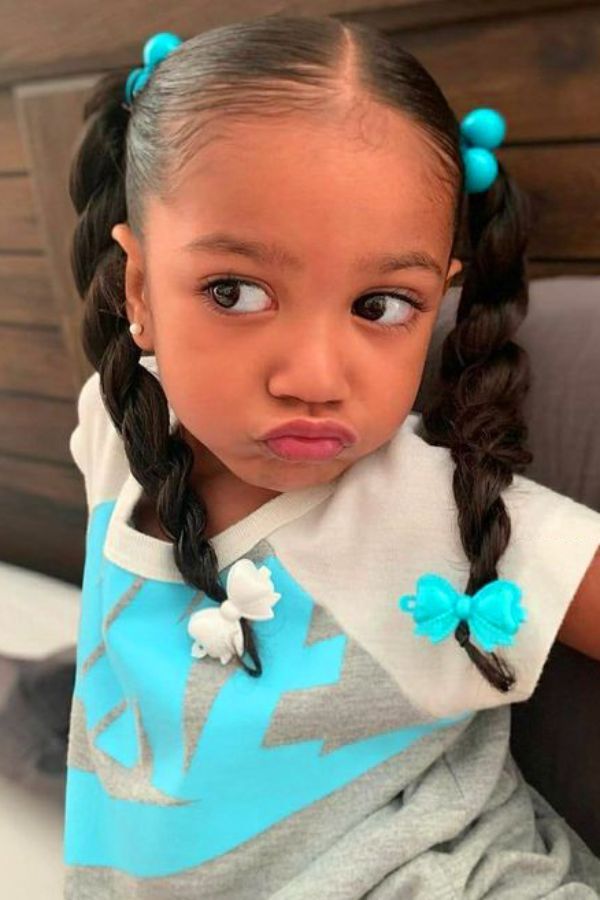 No Rules for Kiddies Hairstyles with Beads
One of the most wonderful aspects of kiddies' hairstyles with beads is that there are no strict rules. It's a canvas for creativity, an invitation to experiment, and a way to let your child's personality shine through. Here are some ideas to spark your creativity:
Mix and Match Bead Colors: Experiment with different bead colors, sizes, and placements. You can create harmonious, monochromatic looks or go for bold, contrasting combinations.
Combine Multiple Hairstyles: Don't feel limited to just one style. You can combine elements from various hairstyles to create a look that's uniquely your child's own.
Add Other Accessories: In addition to beads, consider incorporating other accessories like ribbons, bows, or hairpins to enhance the overall look and add an extra layer of style.
Personalize to Perfection: Ultimately, the goal is to create a hairstyle that reflects your child's personality and style. Encourage their input and let them be a part of the creative process.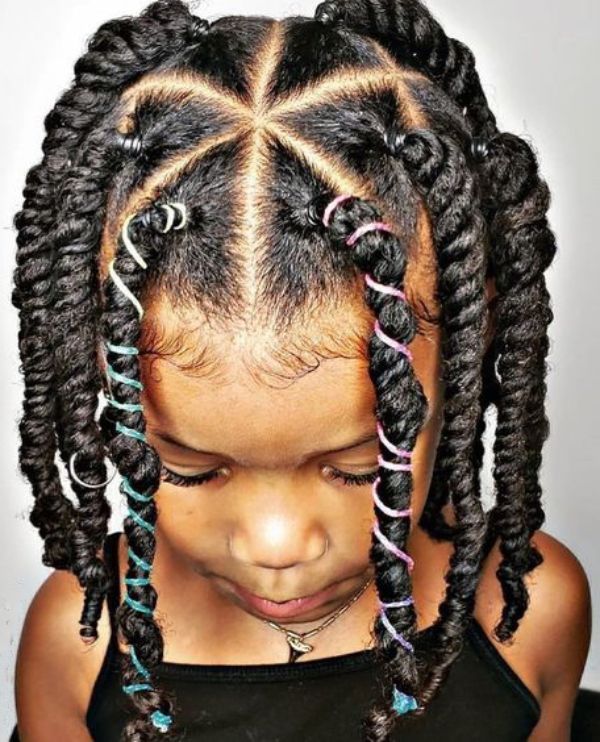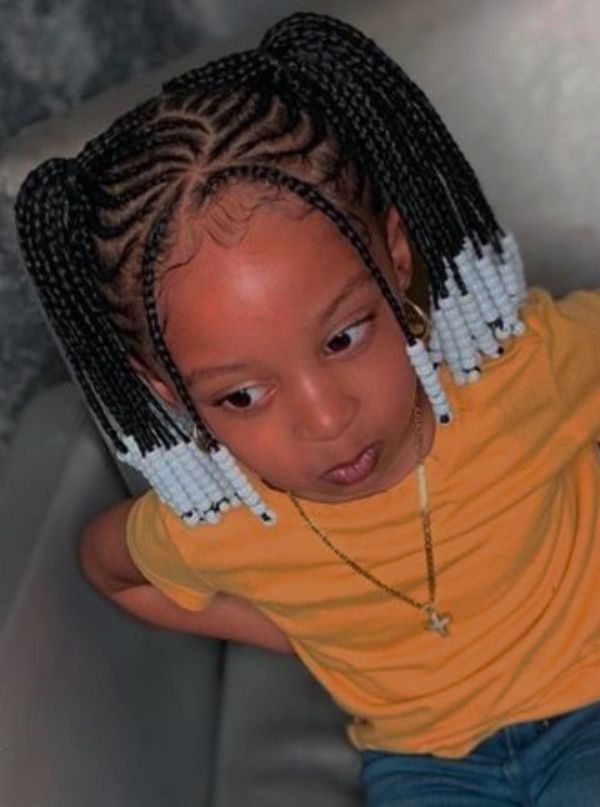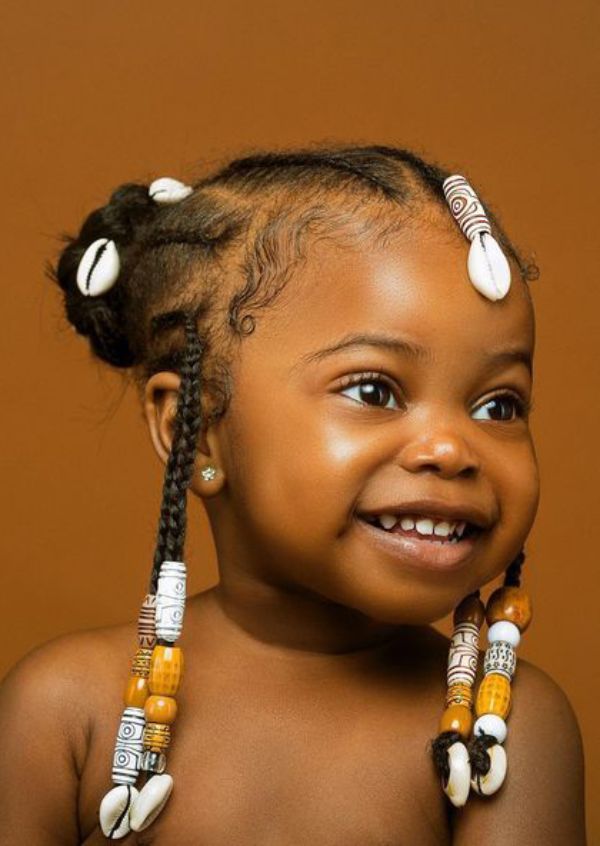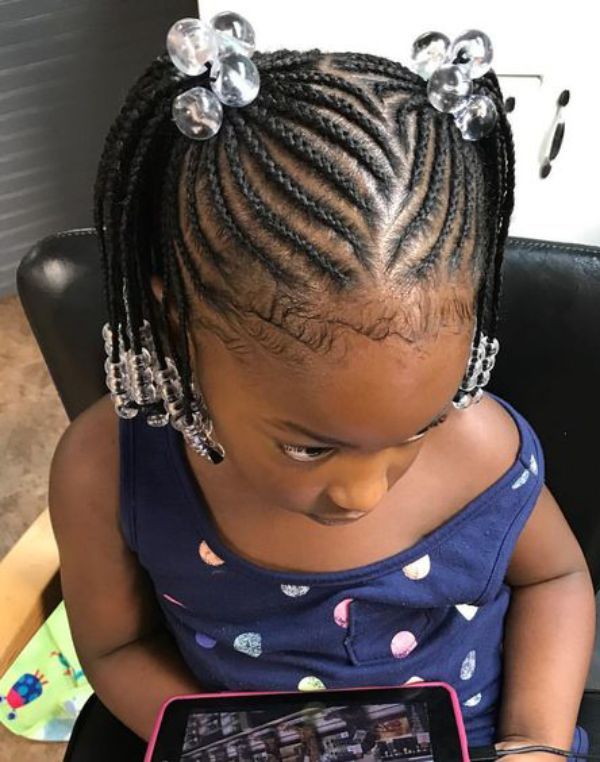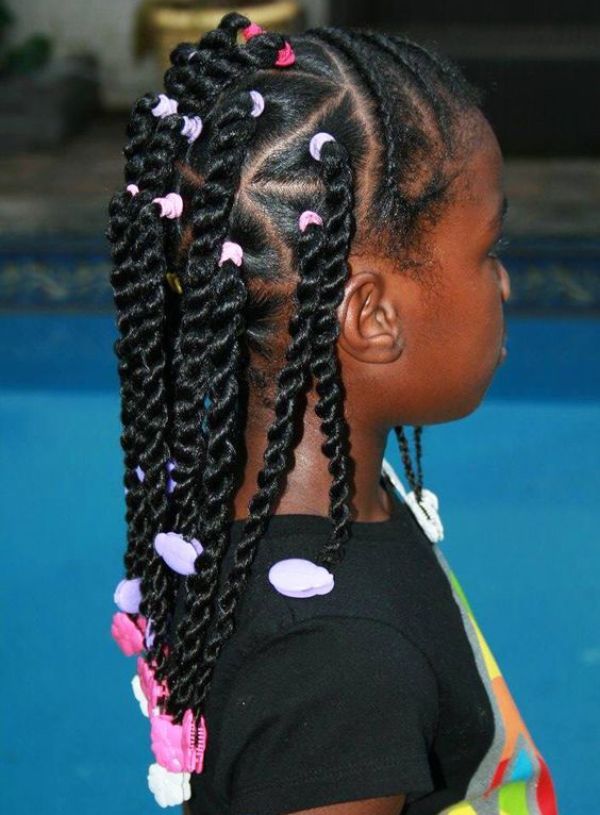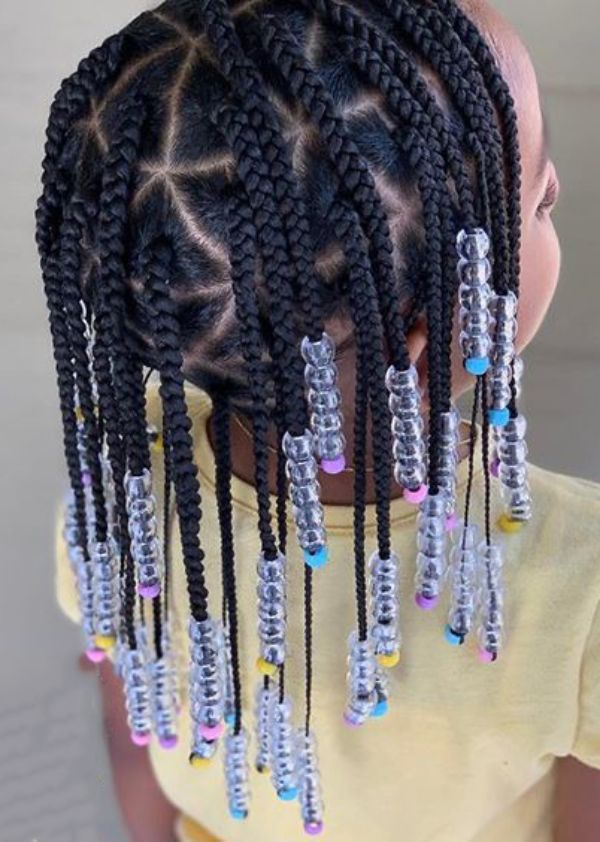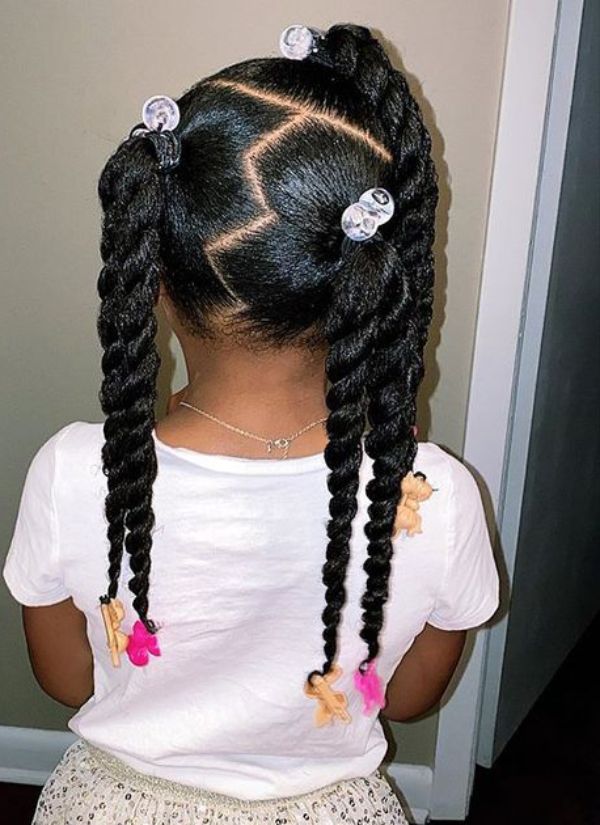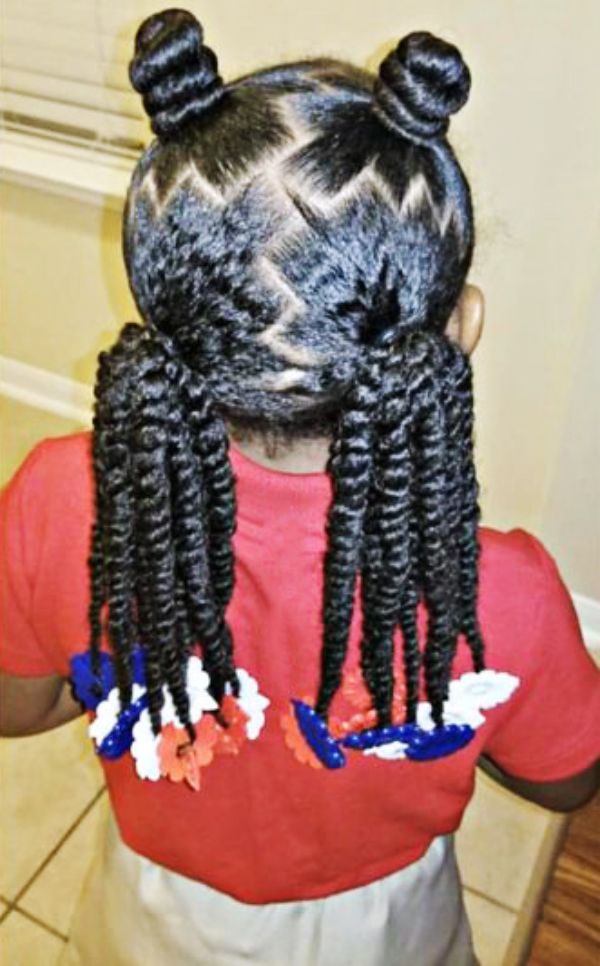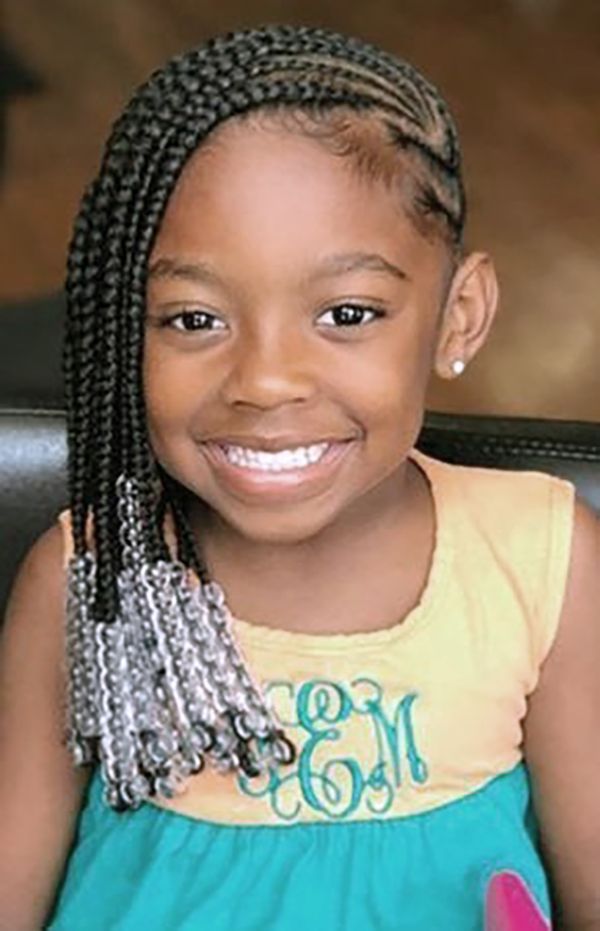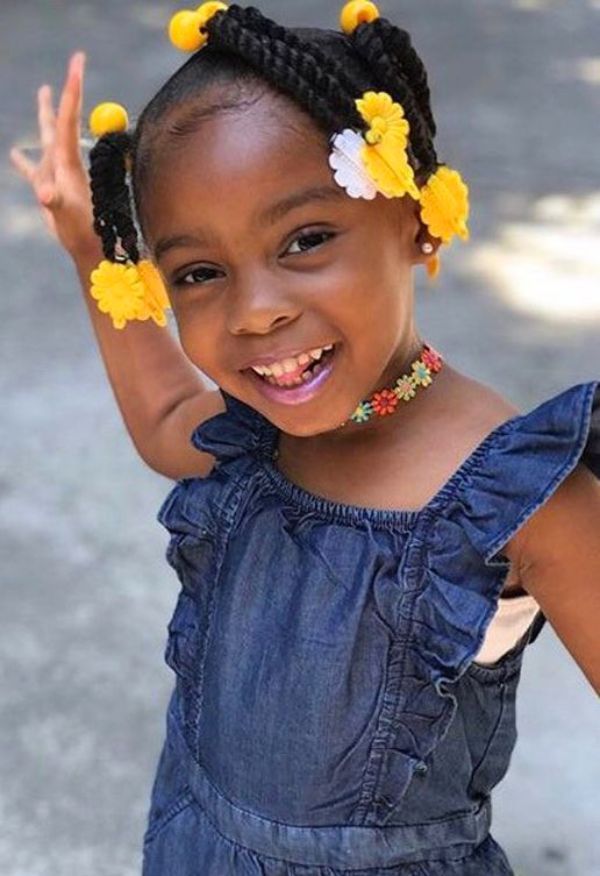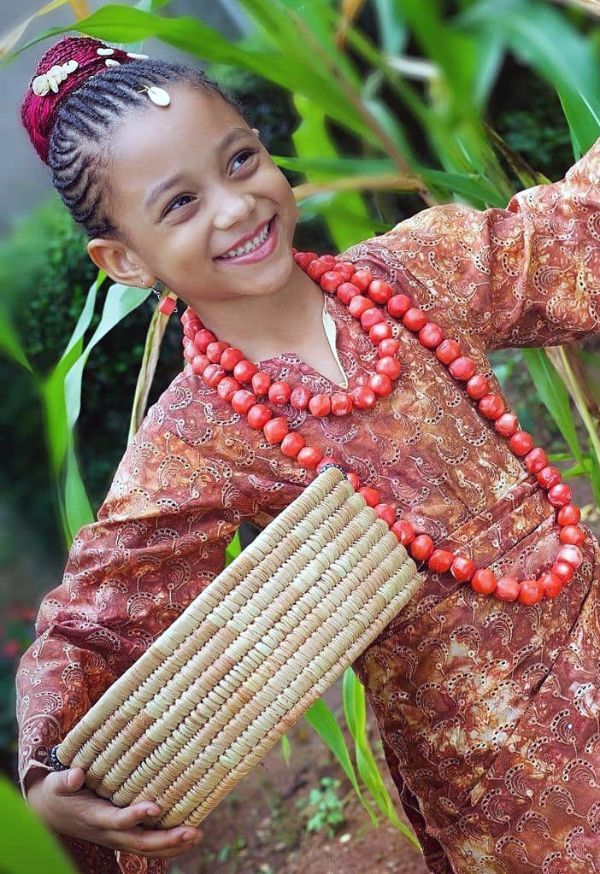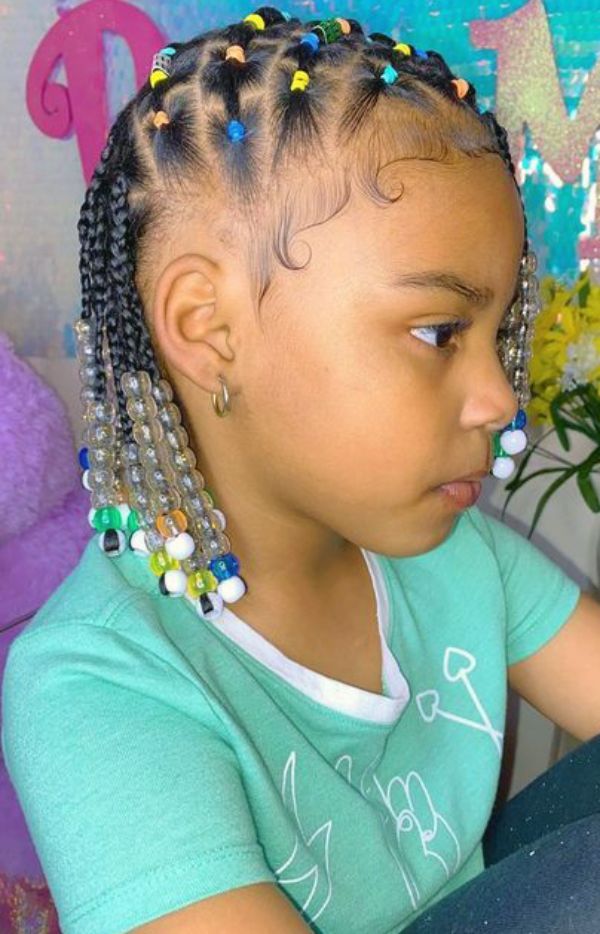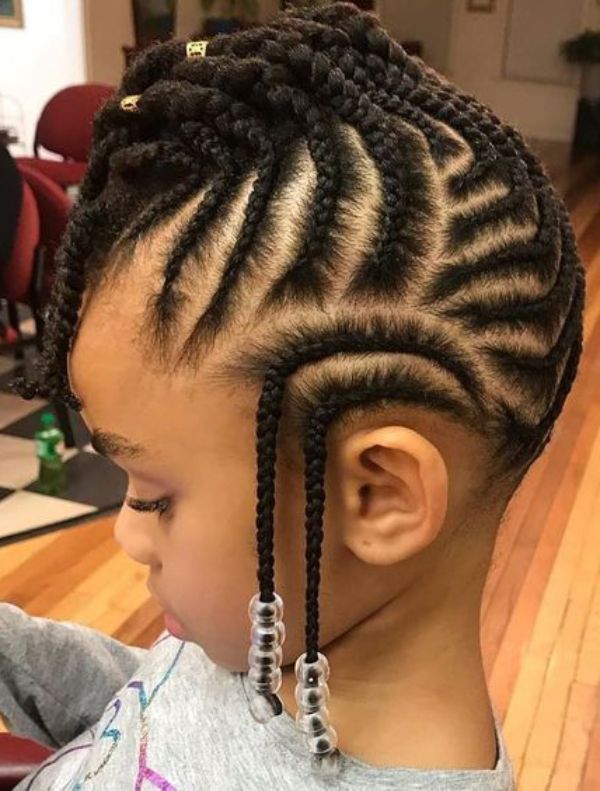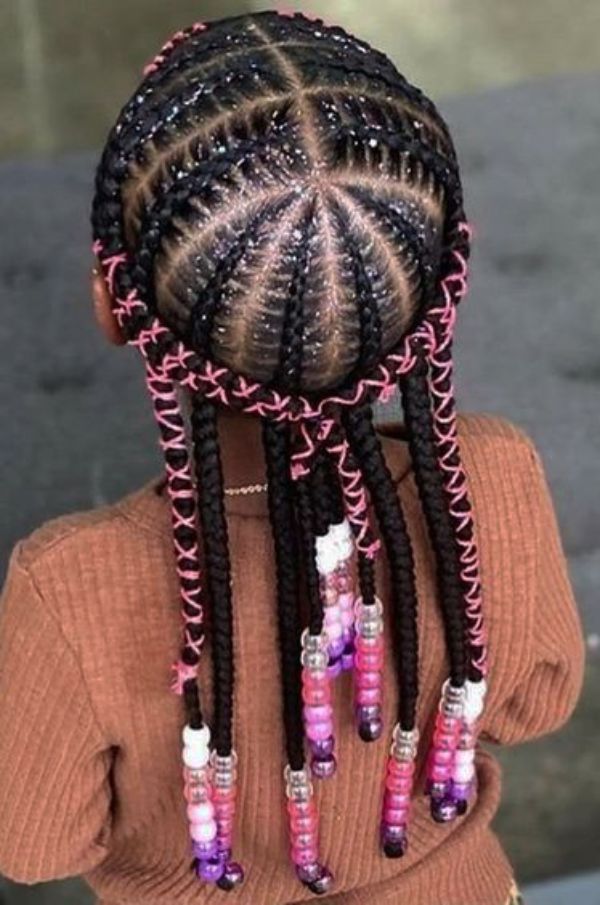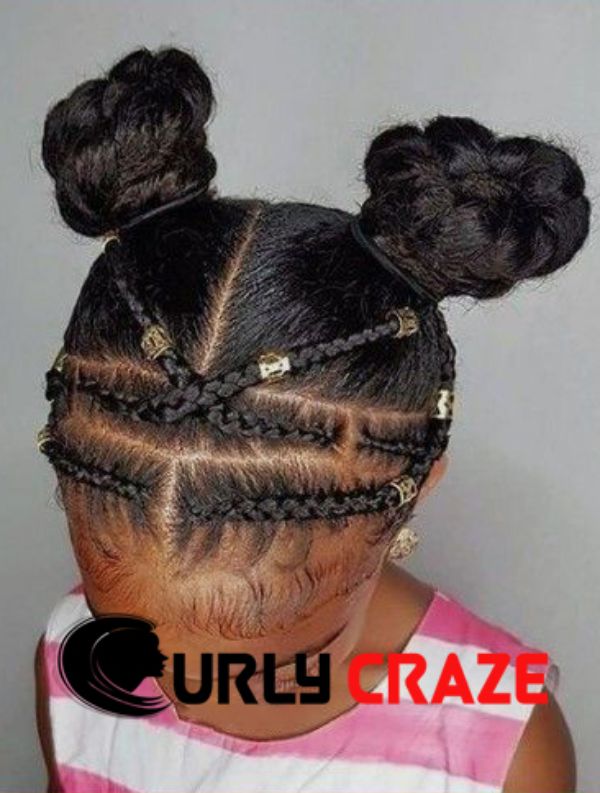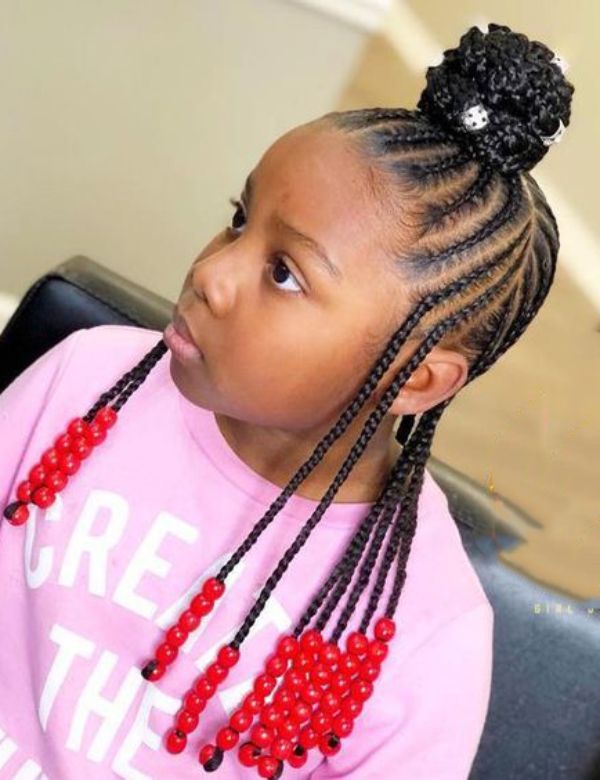 FAQs
Are beads safe for kids' hair?
Beads can be safe for kids' hair when used correctly. It's essential to ensure they are securely attached to avoid any choking hazards. Additionally, choose beads made from non-toxic materials to enhance safety.
How long do kiddies hairstyles with beads last?
The duration of kiddies' hairstyles with beads can vary depending on factors such as hair type, bead attachment method, and daily care. Typically, they can last anywhere from a few days to several weeks.
Can I easily remove beads from my child's hair?
Yes, you can remove beads from your child's hair relatively easily. Simply snip the elastic bands or carefully slide the beads off the hair strands. Be gentle to avoid damaging the hair.
Are there any age restrictions for kiddies hairstyles with beads?
Kiddies' hairstyles with beads can be suitable for children of various ages. However, always prioritize the child's comfort and safety. Beads should not cause discomfort or pose any hazards.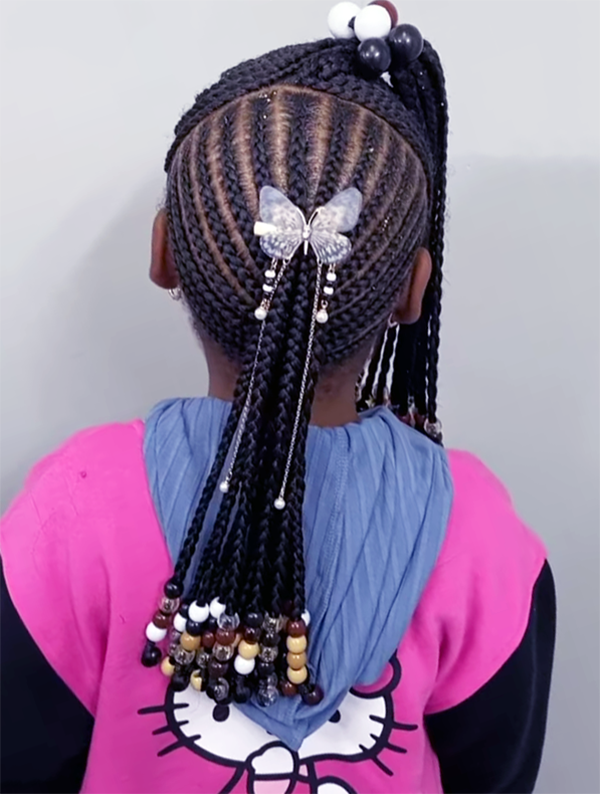 The Final Word
In conclusion, kiddies' hairstyles with beads are a delightful way to express creativity, celebrate culture, and add a touch of whimsy to your child's look. Whether you choose double ponytails, Bantu knots, twisted braids, bubble braids, box braids, or pigtails, beads offer endless possibilities for customization. There are no rigid rules – just let your creativity flow and let your child's unique style shine through.
With beads in their hair, your little one is guaranteed to turn heads, exude confidence, and wear their individuality proudly. So, why wait? It's time to infuse some color, style, and personality into your kiddie's hair and let them shine in the most vibrant and charming way possible! Enjoy your creative journey, and may your child's hair be a canvas for their unique expression. And last but not least,  do not forget to follow us on social media!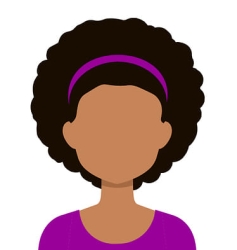 Latest posts by Laverne Rhimes
(see all)