Craziness has dominated hairstyles for decades. The little girls' hairstyles are no exception to that. With the passage of time, the black kids are now decorated with royal, crazy, and marvelous hairstyles. These hairstyles are best fit for attending any party, occasion, school program, or other get-together. Some of you have reached here after getting confused about choosing the best one for your little angel. We assure you that we won't disappoint you. Here we have got 19 of the greatest black little girls' hairstyles that will blow up your mind.
Afro as Little Girls Hairstyles
Afro is generally worn by adults. Now look at the picture below and realize how beautiful a little girl can be with puffy afro hairstyles. Isn't that enchanting?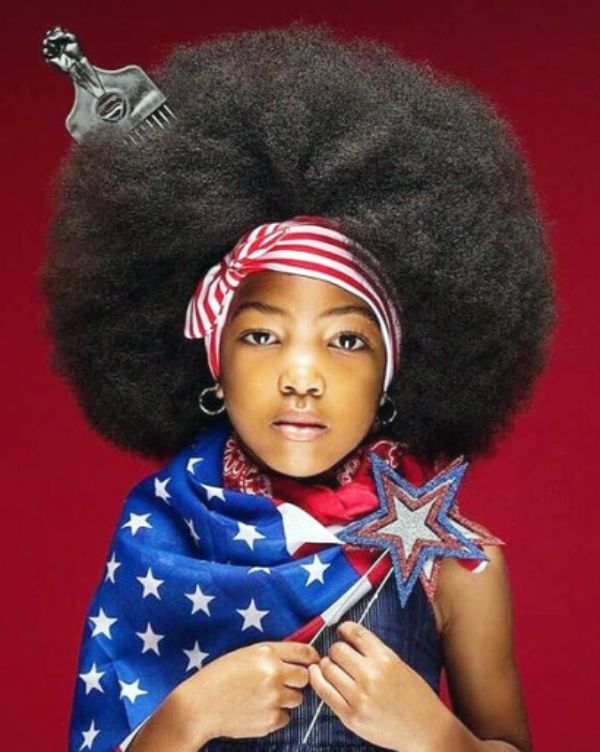 Bantu Knots
After being invented by the Bantu people of Africa, these knots hairstyles spread over the planet. African American women wear these knots with great zeal and perfection. A little ki can be glamorous and beautiful in the same way the adults be with these knotted hairstyles.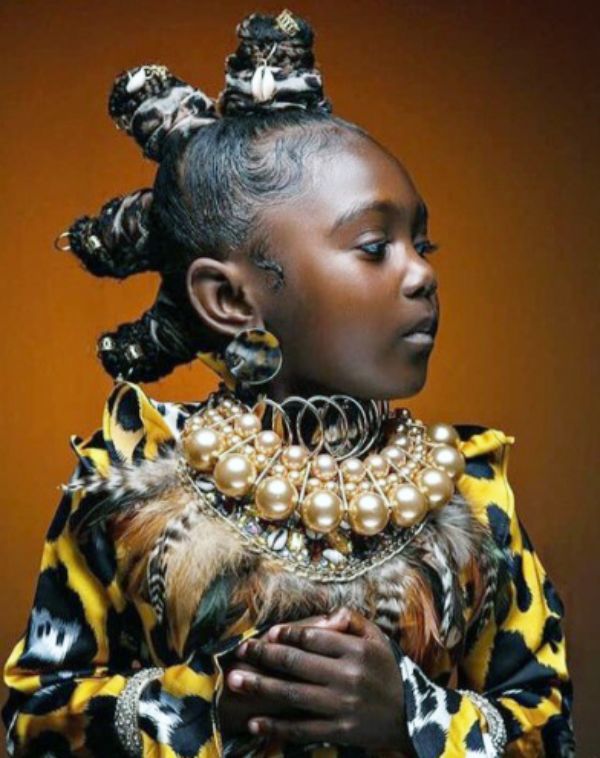 Blonde Coils
The coils are gorgeous, especially the blonde coils. These coils are worn with afro-inspired hairstyles. The African American black kids have a great opportunity to wear these in any kind of event. Now take a closer look at the image below and enjoy the glamour.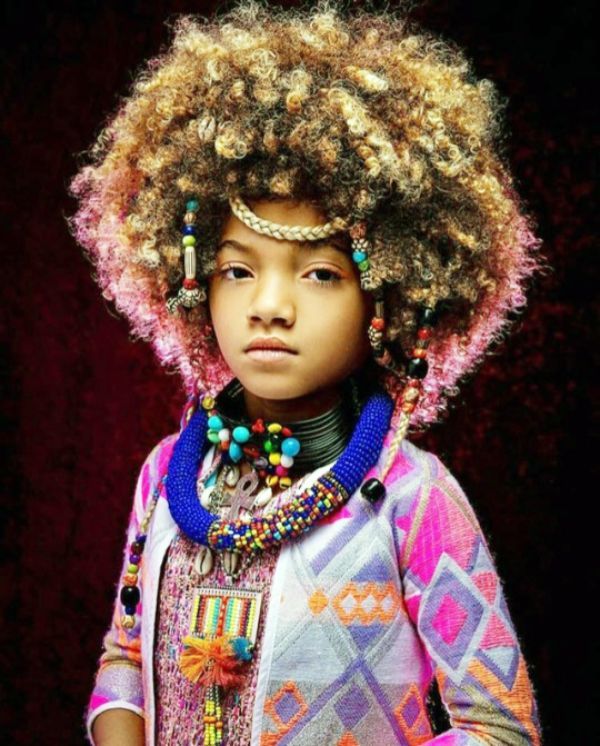 Braided Topknots
Knots and Braids are two ancient elements of black women's hairstyles. Nowadays, kids are also wearing these hairstyles for different programs. This kid has worn thick braids and lovely knots at the same time to impress anyone at any place.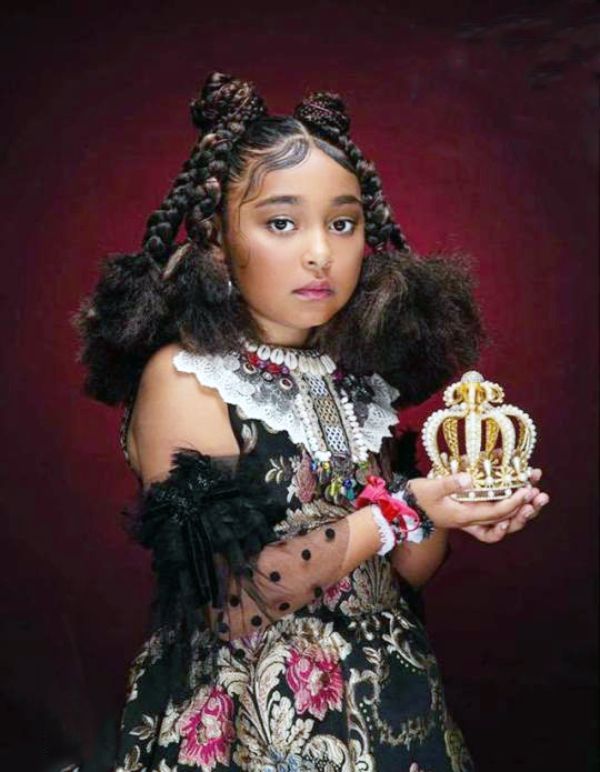 Braids and Beads
Here comes another braided hairstyle for the black little girls. You can see that she has worn some lovely head wrapping thick braids and some glamorous beads with it. And as a whole, it's undoubtedly a  masterpiece of hairstyles worn by the little girls.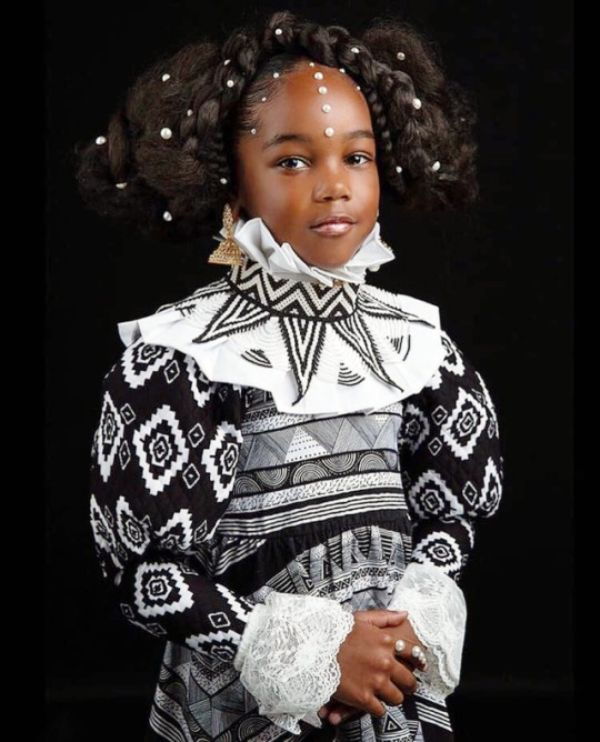 Crazy Locks
Sometimes locks can be both crazy and royal. Well, here is just an example of that. This little dark girl has worn a thick lock hairstyle that has taken the hairstyle to the next level. This is not a formal of regular stylish hairstyle but you are gonna need them for something else.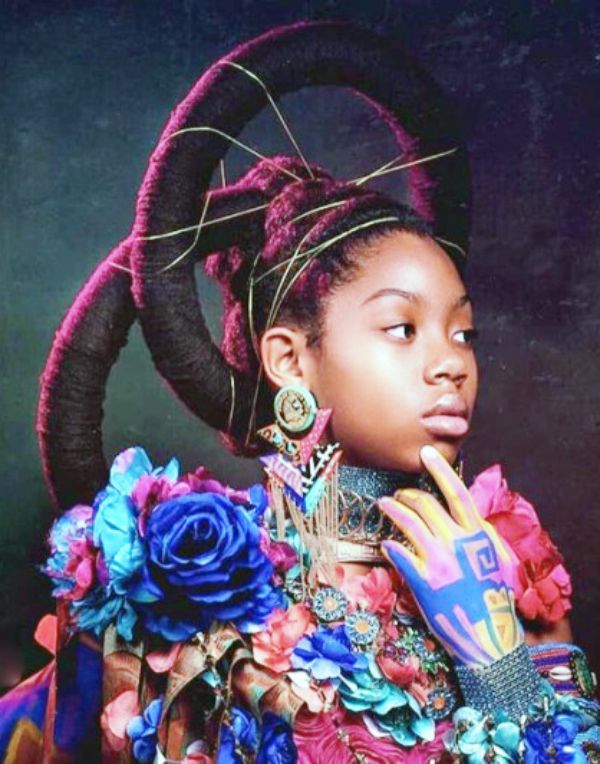 Crochet Hairstyles for Little Girls
Curly Hairstyles, Crochet Braids, or crochet patterns are widely praised hairstyles. Besides the African American women, the little girls also wear these hairstyles to look more cute and adorable. Look closer at the image below to get the ultimate pleasure.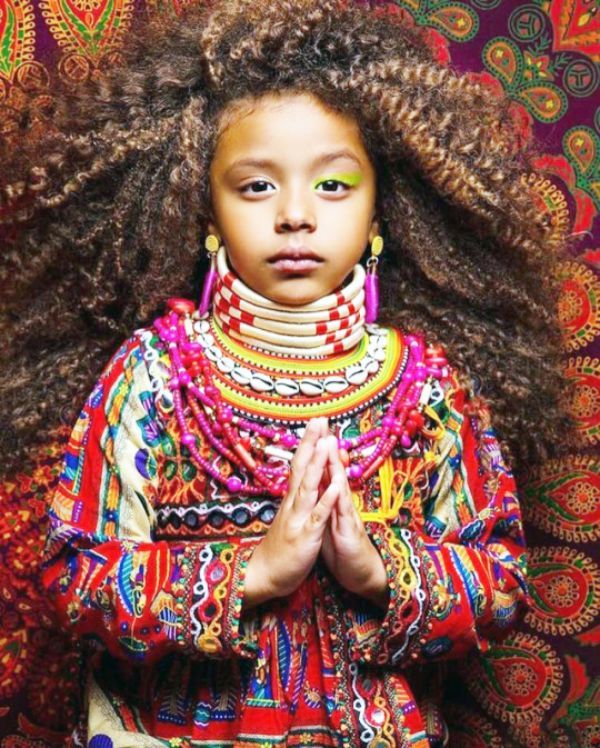 Dreadlocks
Who does not want some lovely dreadlocks on her scalp? Now think about it for the kids. They look more glamorous and ravishing with these locks. Although it's tough for them to have natural locks, they always look better than the adults with these lovely thick locks.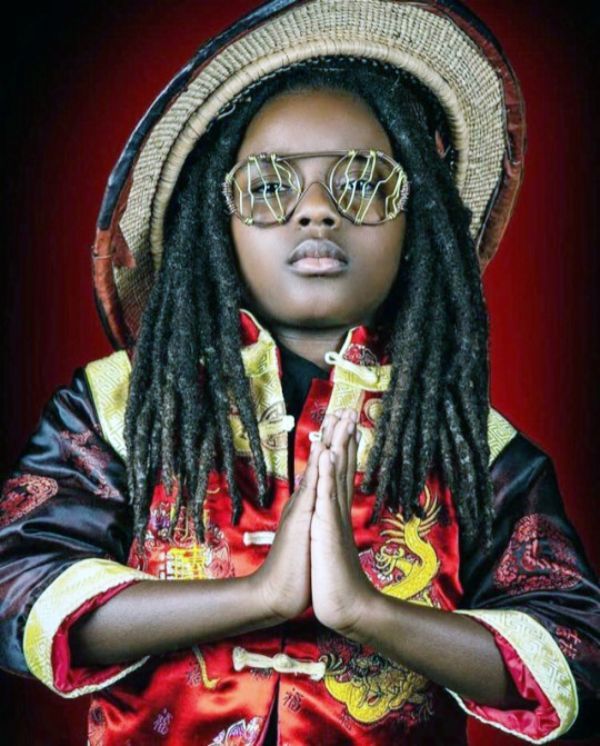 Gorgeous Bantu Knots
We have shown a lovely Bantu knots hairstyle previously. Here is just another one with some variations and additions. Here the Bantu knots are decorated with beads and other accessories and designs to make them more live and playful.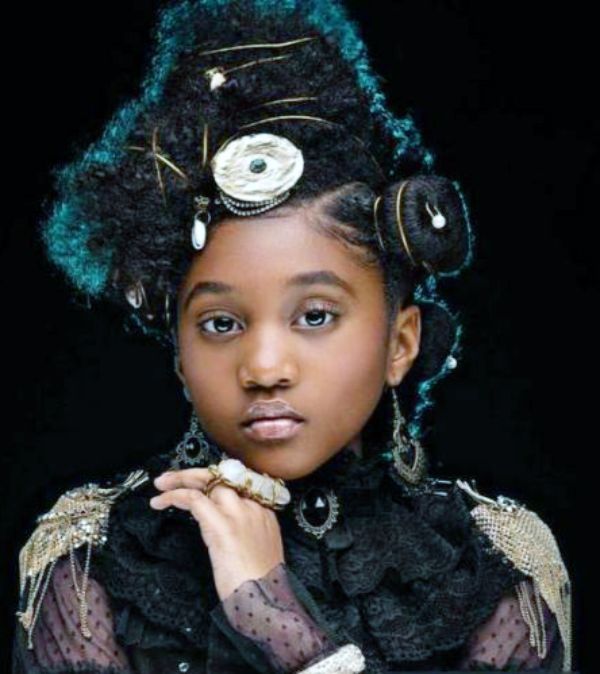 Jumbo Braids
Thick braids are called jumbo braids in another way. Jumbo braids are great fun in wearing and displaying. And imagine when the little girls wear these braids how charming they can be! Here is one of the excellent examples of jumbo braided black little girls' hairstyles.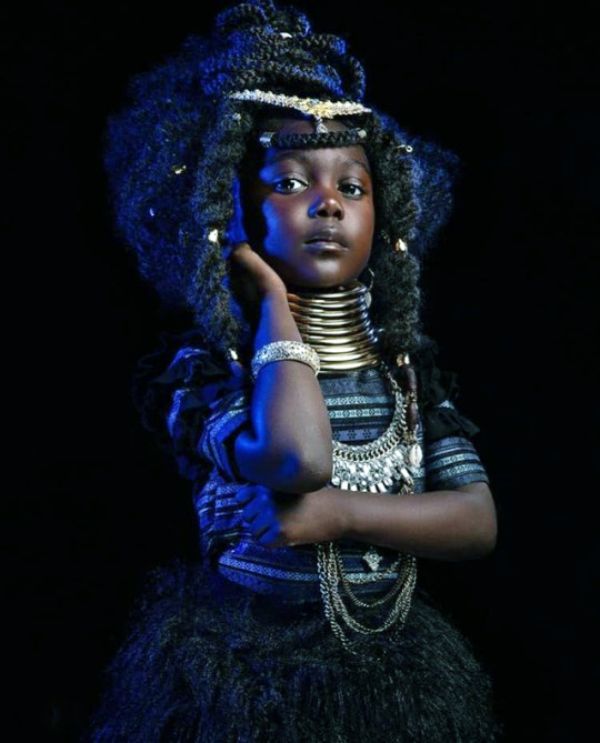 Knots, Curls, Braids, and Beads
You can call this as a package of whole elements of styling hair for the dark little girls. At the same time, you can enjoy the charm of braids, beads, curls, and knots. How beautiful this is!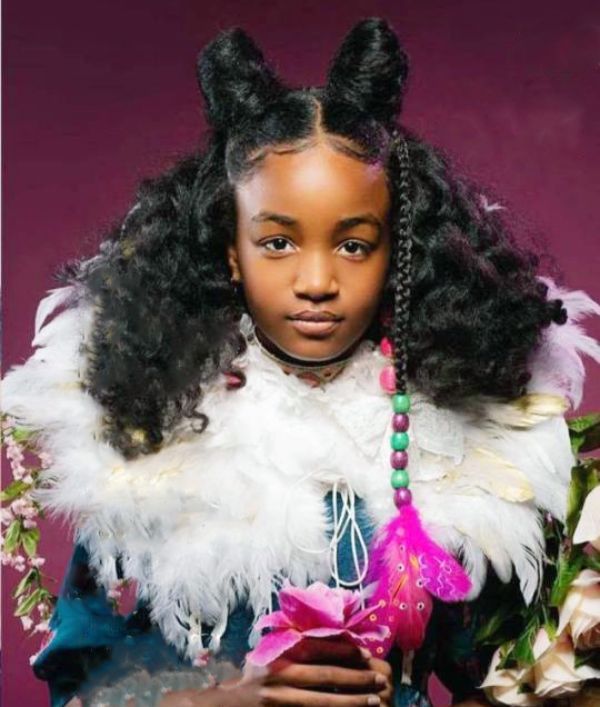 Long Afro
Afro Hairstyles can be long instead of round and circular. Besides, the little girls can wear these lengthy curly hairstyles for some special event. The kid in the image looks just awesome with the long lovely afro hairstyle.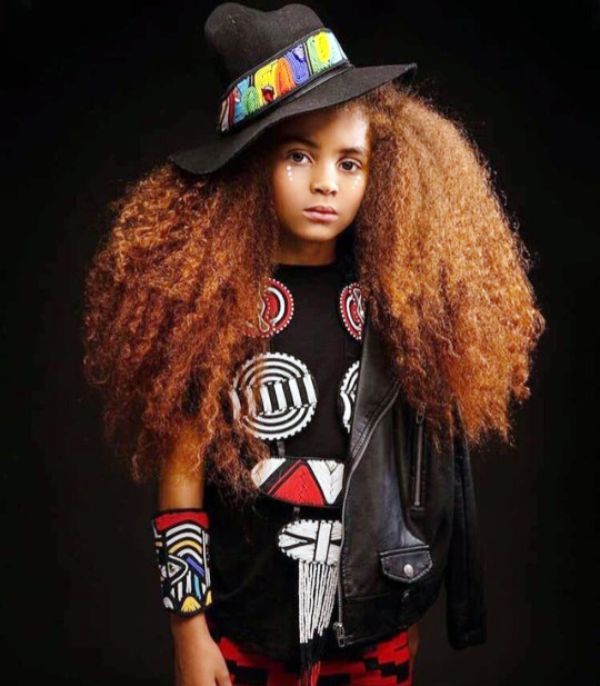 Puffy Braids with Beads
The African puffy braids are regarded as one of the most charming and glamorous little girls' hairstyles ever introduced. Here we got these images for you to give you an excellent idea of this hairstyle.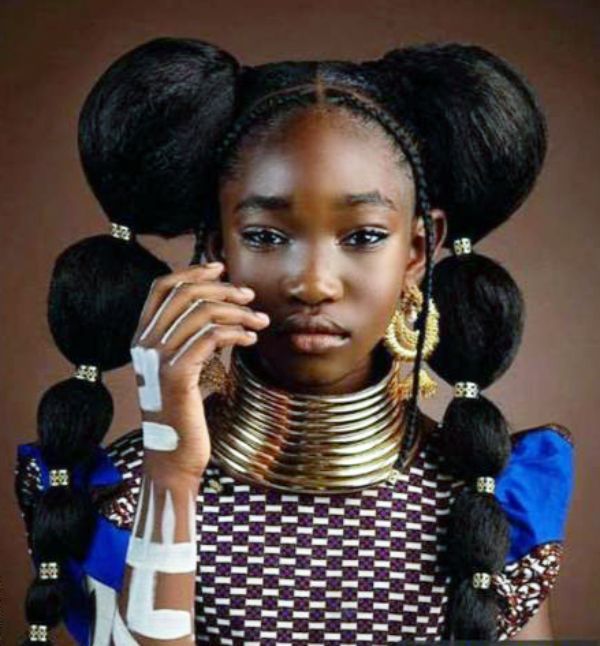 Side Buns with Braids
Side buns are greatly enjoyed by black women as well as black kids. Here the buns are positioned by the sides of the head just like in the image below. Additionally, some braids are positioned in the front to add something more to it.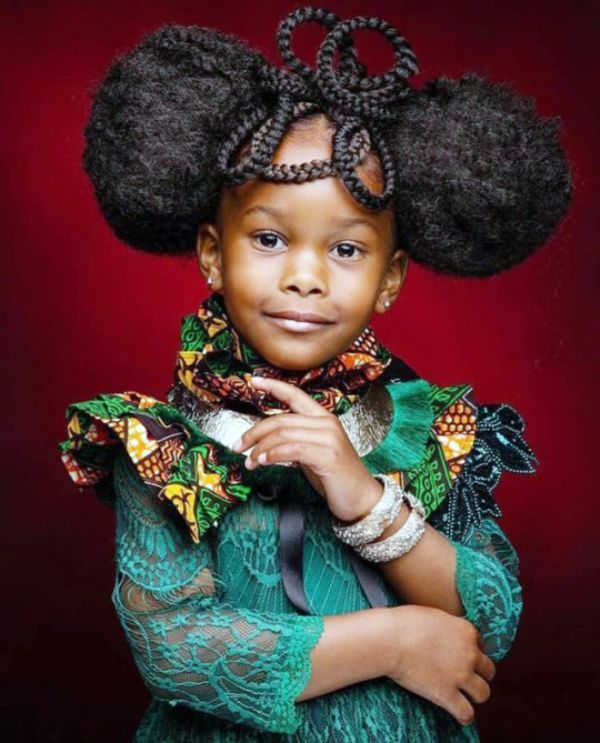 Topknot with Afro
Topknots are great for wearing during the summer season. But in other seasons you can add something more to it. For example, this little kid has worn the topknot with beads and afro. How does she look?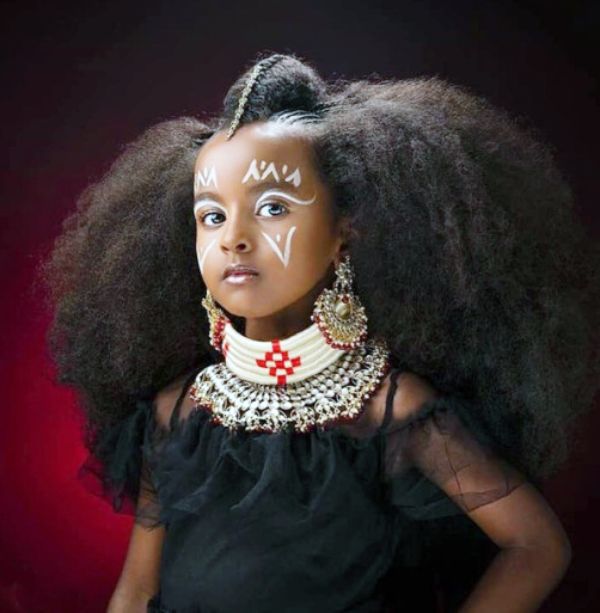 Traditional Braided Updo
Women in Africa and South America are wearing these types of updo hairstyles as a traditional hairstyle. And now, the kids are being decorated with these braided updo hairstyles. It's really a beauty and worth enjoying.
Tribal Braids
You already know clearly about the tribal braids. It's one of the most loved hairstyles the African Americans have ever worn. And now we are presenting this one for the little girls.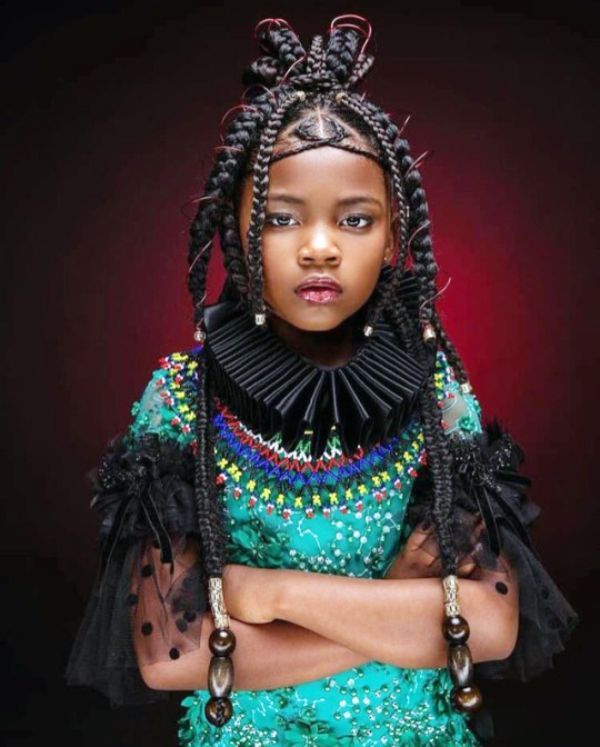 Another Tribal Hairdo
Still today these hairstyles are worn by the tribes in Africa and America. And this is how your kid will look after wearing these royal hairdos.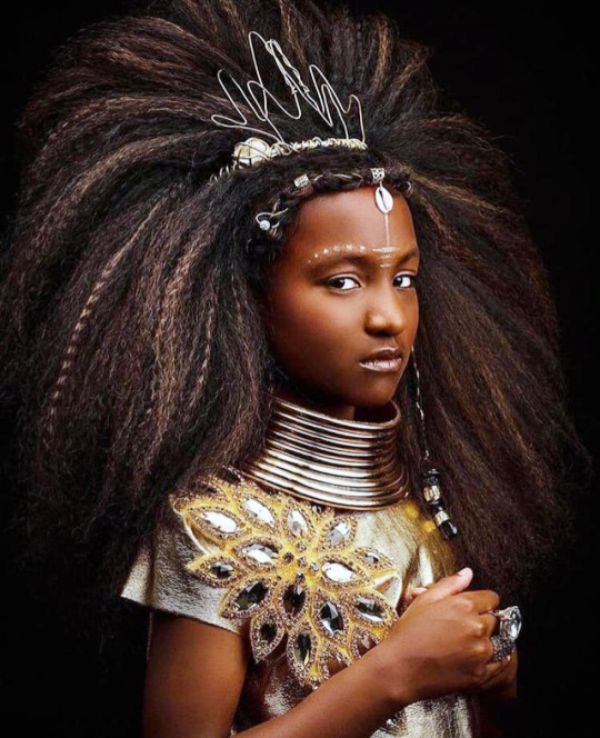 Wrapping Braids
Let the braids and beads wrap the head of the cute little angle. And we are just trying to picture this concept for you with the image below.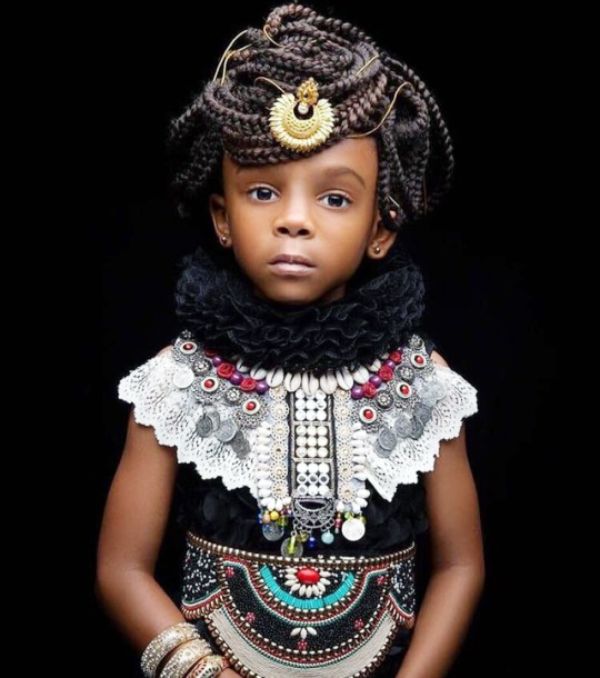 So, do not forget, how you enjoyed these hairstyles. Please leave us a message and follow us on Twitter, Pinterest, and Tumblr to get regular updates about the hairstyles. You Can read more hairstyle ideas on black kids here.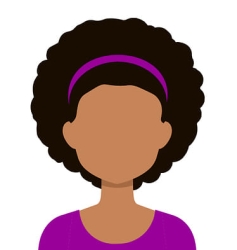 Latest posts by Laverne Rhimes
(see all)