Faux Locs or Faux locks are a boon for natural hairstyle lovers. African-American women wear the most diversified hairstyles among women all over the world. And the faux-locks are one of them. A large number of features have made these locks so much more popular. Today we are gonna present you with 24 wonderful locks hairstyles that will surely redefine the idea of faux locks.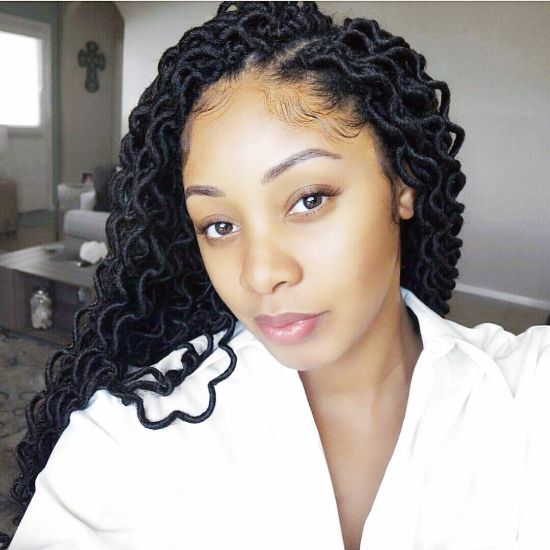 The faux locs are shiny, thick, and dazzling.
You can play around with them as they are flexible and modifiable.
There are thousands of styles, designs, and patterns. So you have a lot of options.
You need not put them in all the time like other locs and braids.
And finally, these locs are on the peak trend in recent times.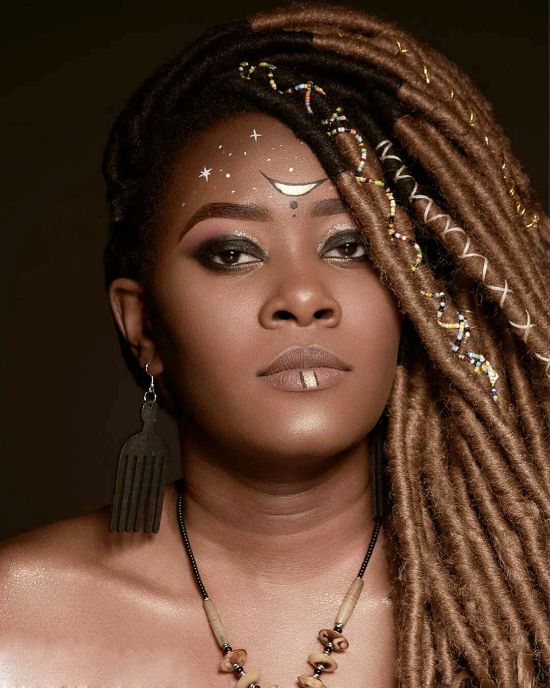 Goddess Faux Locs Hairstyles
If you ask us to name a super stylish, fit-for-everyone, and crochet hairstyle with locs, we will definitely address the goddess faux locs. You will find the goddess faux locs with various colors, designs, patterns, textures, and curls. In fact, a wide range of variability has made these hairstyles all the go. You will find different Celebs, models, and public figures with these loc hairstyles. These crochet locs are now a monomania among African-American black people. We have 3 of the crazy goddess hairstyles for you to consider.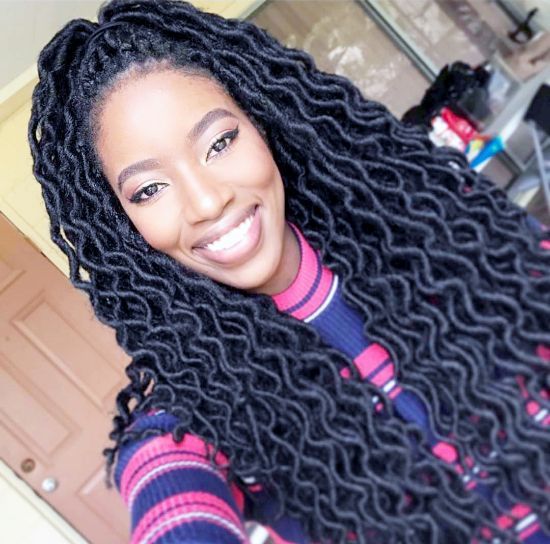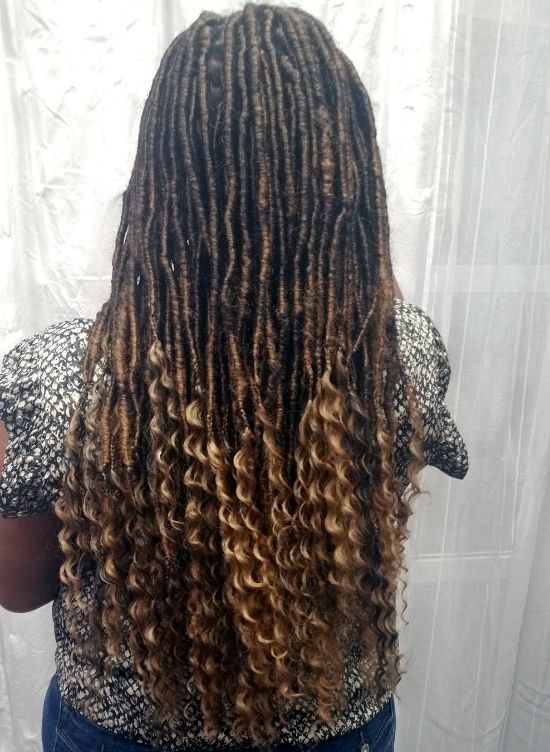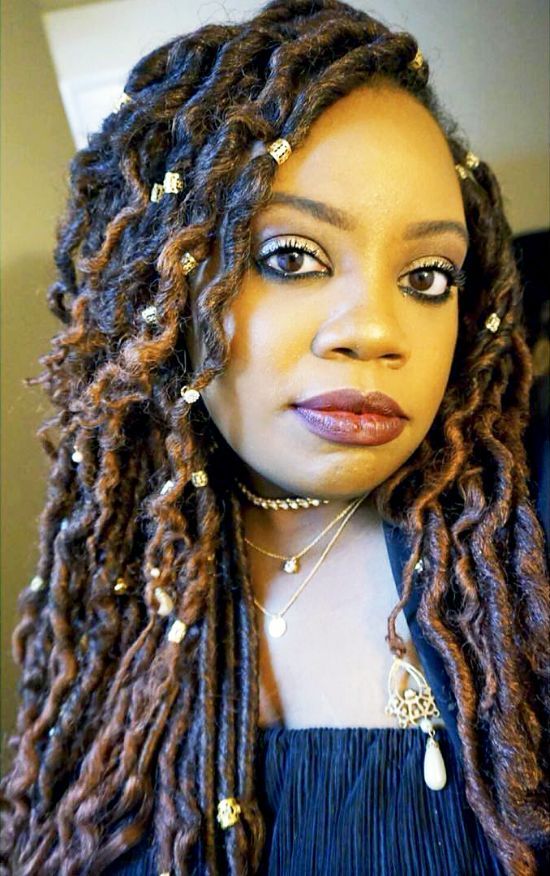 Jumbo Faux Locs
Chunky. Long and thick. These are all about the jumbo faux locs. As you can see in the images, these locs are vivacious, stylish, and irrepressible. You can use beads or other accessories with them too. But these locs do not need any supportive accessories to make you look like an Inexhaustible beauty. Their thickness, the length will make a perpetual enchantment on your hairstyle just like the images below. If you are planning to impress anyone with your hairstyle, these locs may be your perfect choice.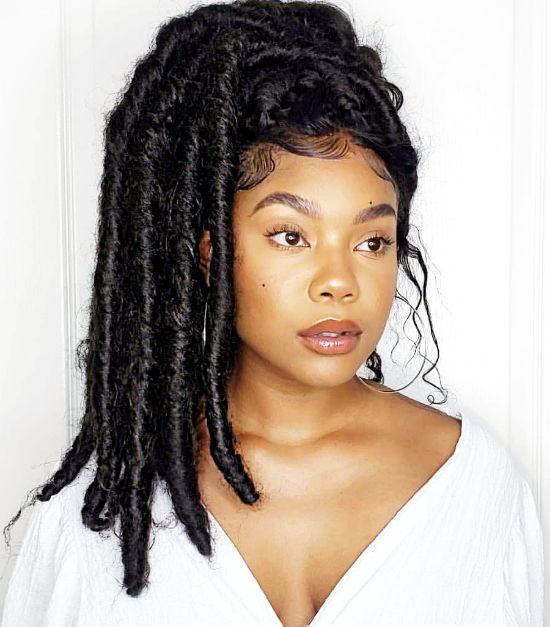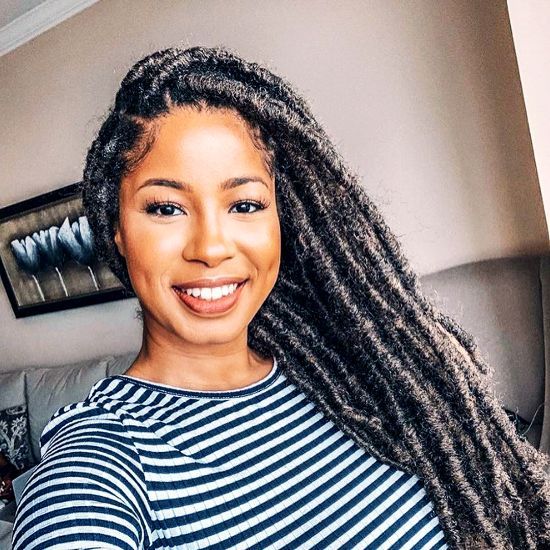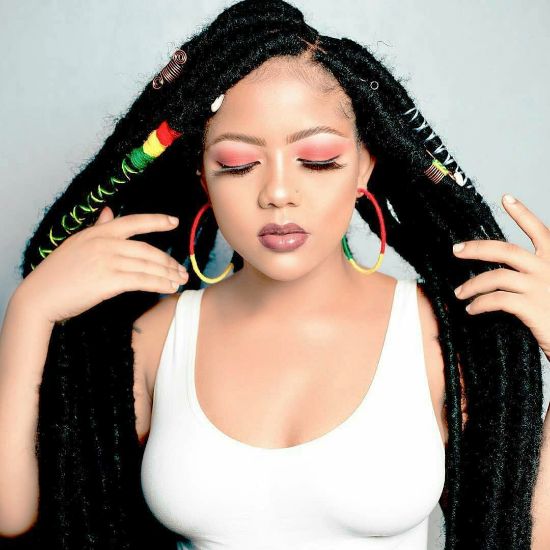 Fauxy Updo
Updos are fantastic, fun, and fabulous. For any occasion or reason, anyone can wear these updo hairstyles. But mostly these updos are used at weddings or during the heat. Apart from these, anyone can wear these hairstyles willfully. For the wedding, the faux locs updo creates a mysterious effect that can take the breaths away of the guests. During the summer, these locs updo can be of great comfort for you. It will give you both beauty and relaxation at the same time.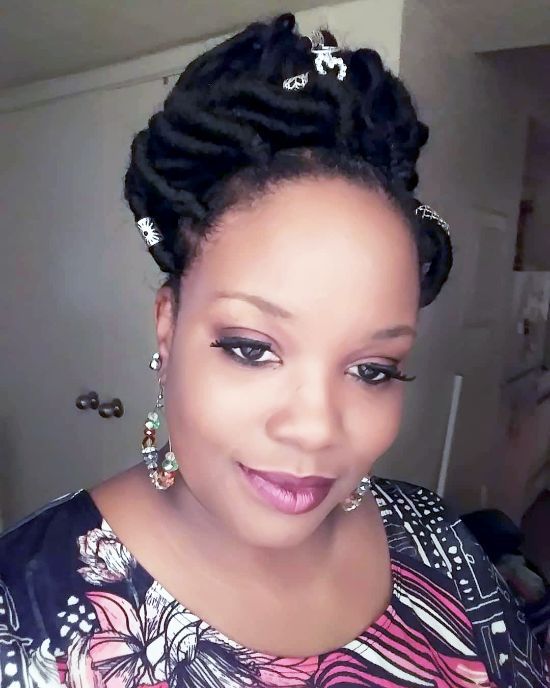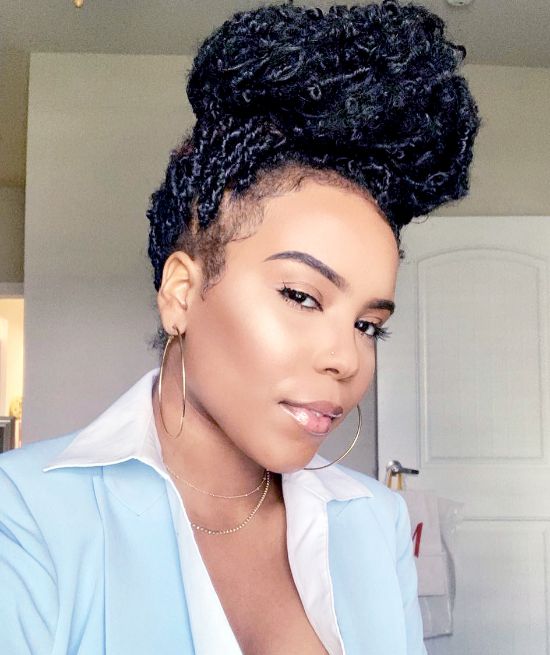 Faux Ponytail
We all are busy with our lives and sometimes we do not have the time to make a time-consuming hairstyle. We want a hairstyle that takes less time but imparts great Elegance. That's why ponytail hairstyles are so much demotic. The faux locs ponytail is a quick hairstyle that makes you smart, confident, and pretty at the same time. We generally get confused about which ponytail or which haired ponytail to be used but hey, look what we have got for you. These two ponytails may make you satisfied.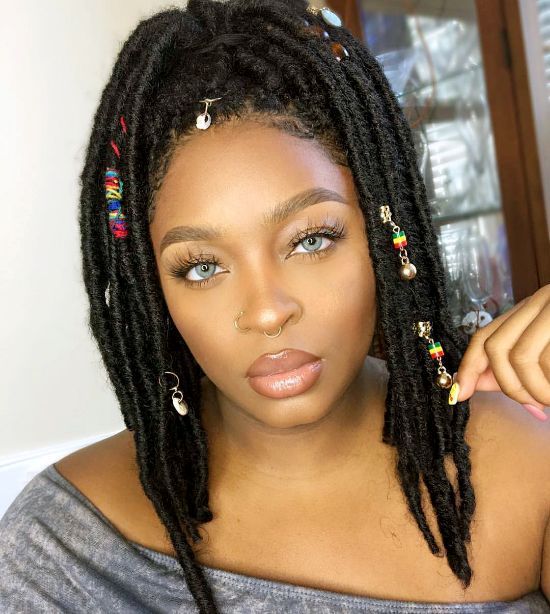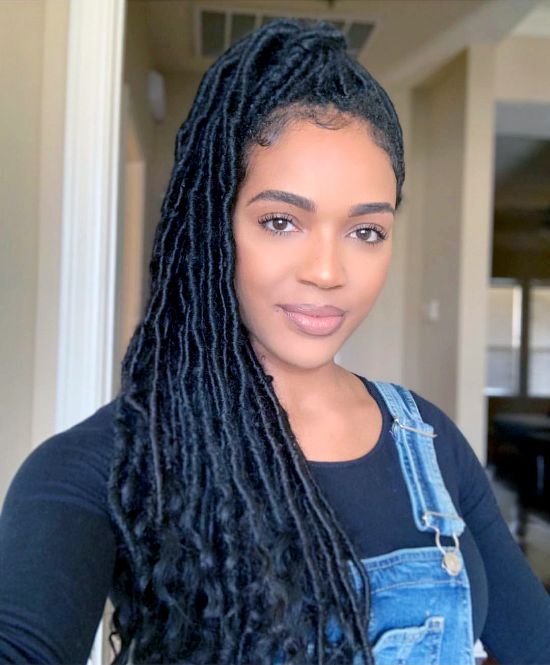 Multiple Colored  Locs Hairstyles
Color is a great factor in your beauty and stun. Colorful hairstyles create charm and desirability in your appearance. In fact, young black women prefer these styles most. As Faux locs hairstyles are flexible and pliable, you can apply your preferred color to them. Once the coloring is done, start enjoying the comeliness of it.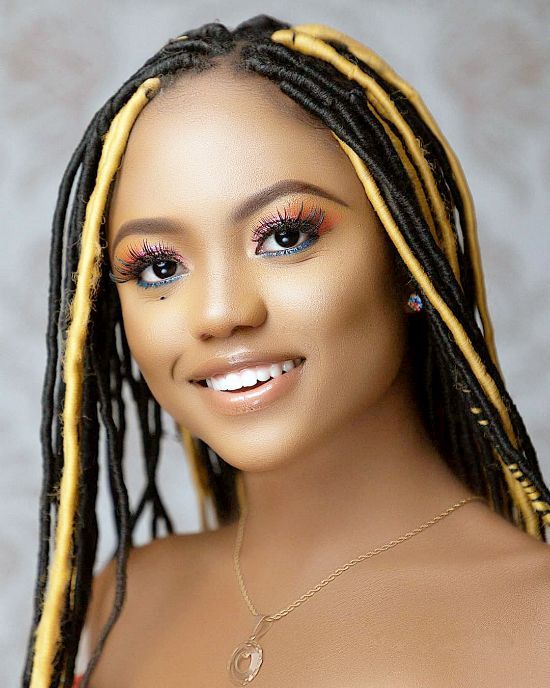 Long Locs
Long locs are a boon to the long hairstyles love. What I mean by long locs is a lengthy locs hairstyle which is generally down to the waist. Long hairstyles are classically beautiful. Men all over the world love women with long crazy hair. With natural, it will take years to make this length but hey, that's why these long locs have been addressed as a boon to the African American black women. Additionally, you can add beads, headbands, and other attractive accessories with these long locs with great ease. Remember, long hairstyles suit almost everyone, but you should think twice about your height too. At the end of the day, the long locs hairstyles are highly recommended for women with patience and time.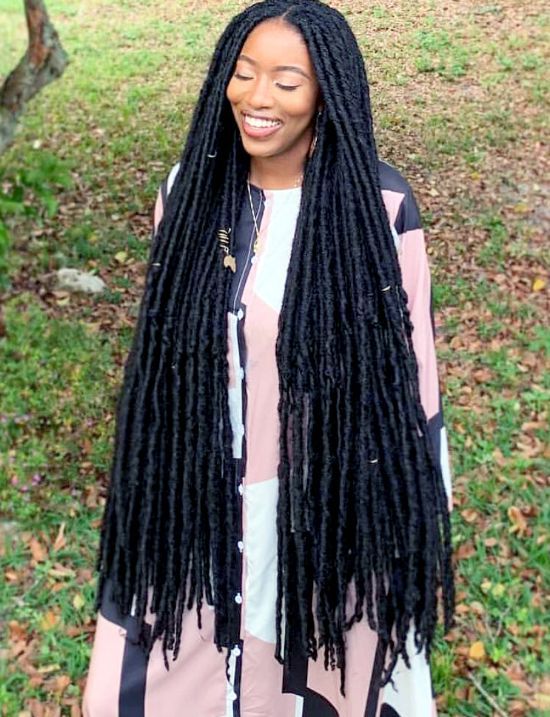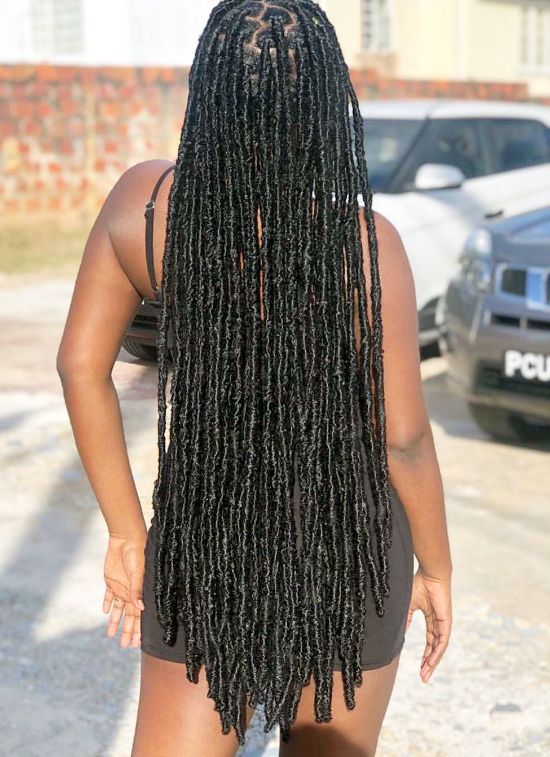 Buns with Locs
Faux locs allow you to make thousands of bun with them. You can make a high bun, low bun, and many more with these glorious locs. Most of the time, the bus is worn during various social occasions like weddings, parties, or get-togethers. Like the updo hairstyles, the bun creates great charm and enchantment to your hairstyle and appearance. During the occasion, you will be drawing the cent percent of the attention of the crowd if you wear these buns with faux locs.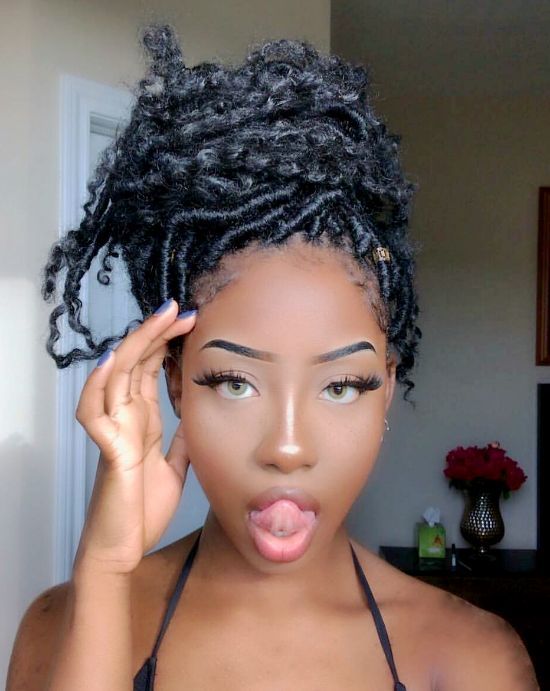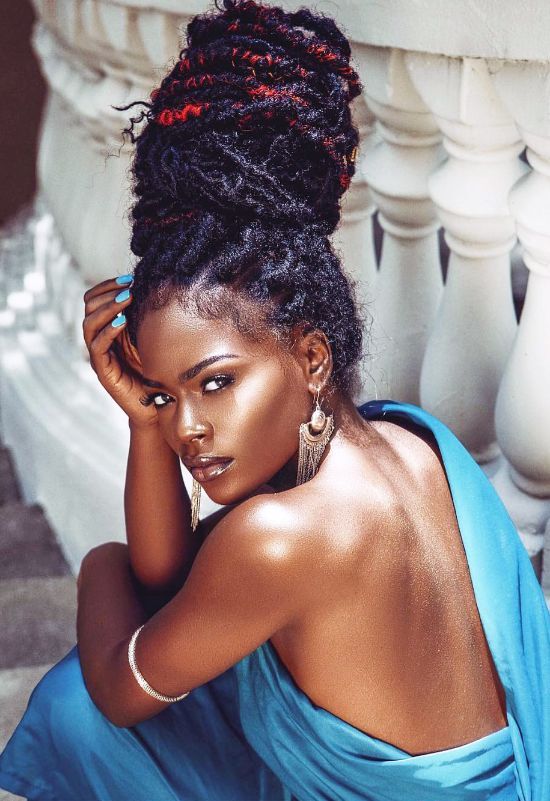 Bob Shaped Locs
Our demands and thirst for beauty differ from one to one. Some of us do not like the heavy and bushy hairstyles with braids or locs. Some like short and low-maintenance hairstyles for their busyness in their life. In fact, that's why the bob hairstyles appeared. And the bob with the faux locs is simply gorgeous and glamorous. Once you wear it, you are ready for both formal and informal places. These three bob hairstyles are collected for you to make you understand the beauty and effect of these hairstyles.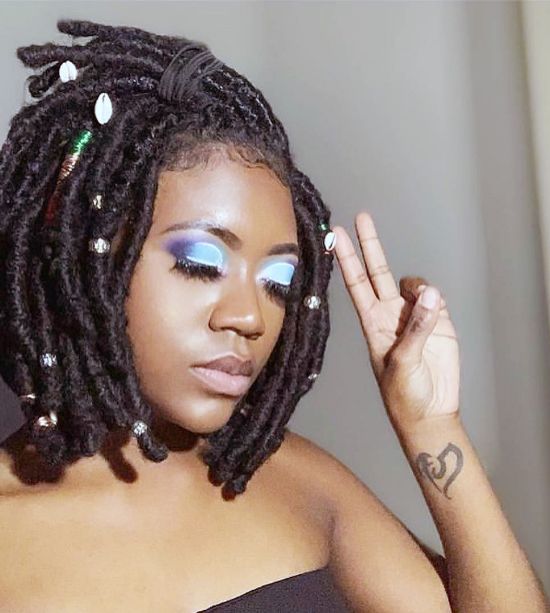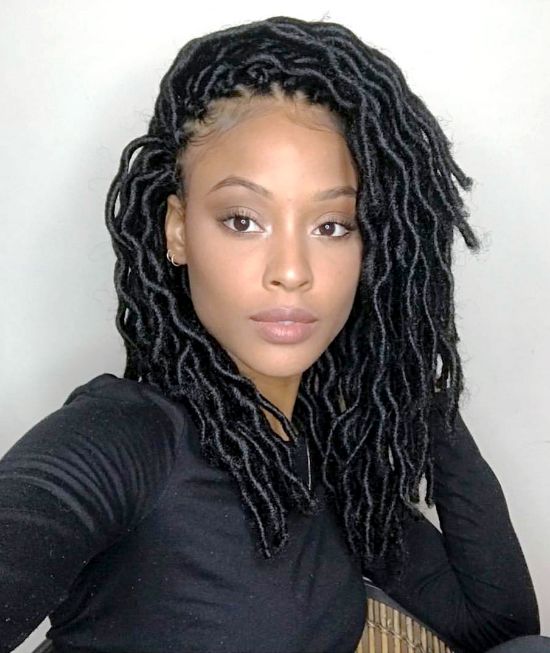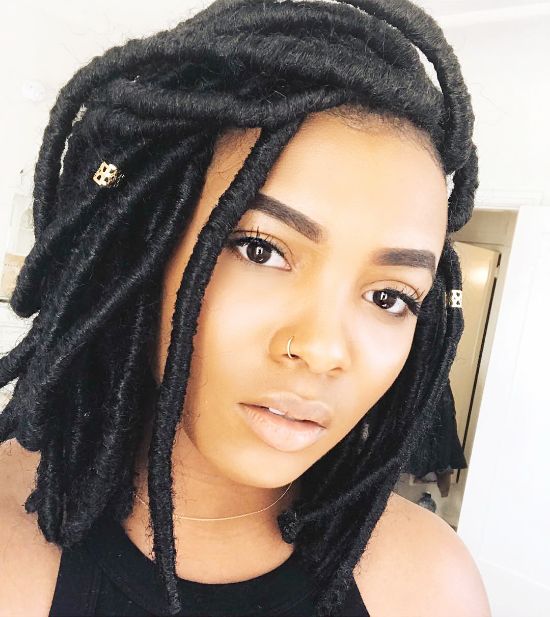 Wedding Faux Locs Styles
Nowadays, faux locs are greatly being used for African-American black weddings. Great compatibility with ornaments, beads, and accessories has made these hairstyles suitable for the bride. Moreover, multiple colors, lengths, and designs of it have added more suitability for a black wedding. As a result, in the big wedding seasons, the demand for curly, wavy and goddess locs increases tremendously.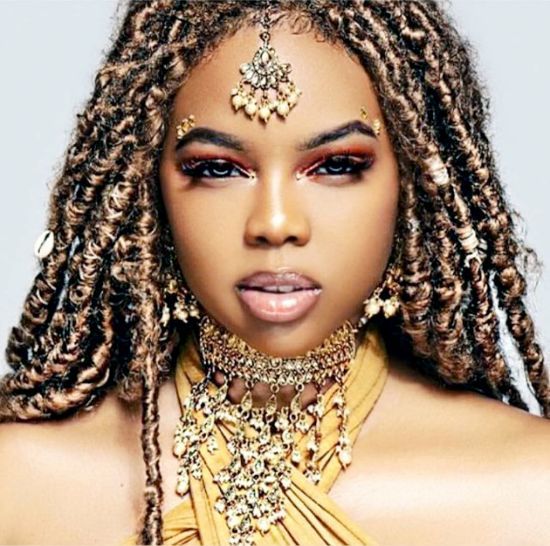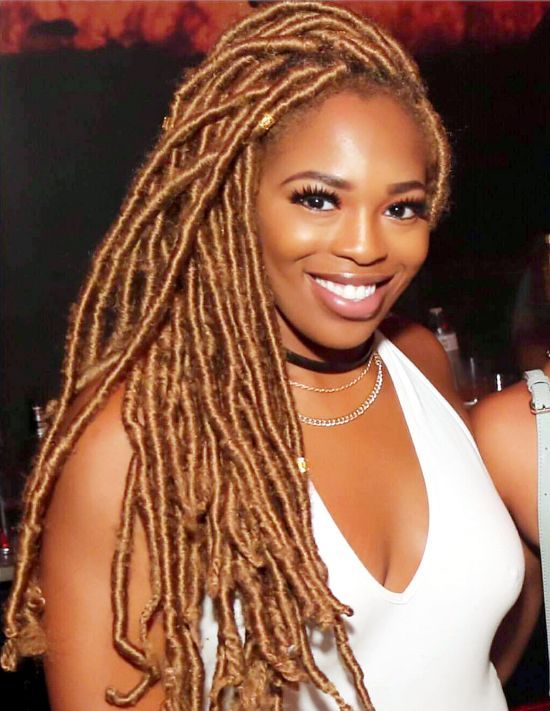 That's all. We did try our best to collect and present the most recent, and trendy faux locs hairstyles for you to help you select a great hairstyle. We expect that any of These 24 hairstyles will allure you to pick for you your upcoming hairstyle. Now go to the comment box and let us know how were they. Or you can connect us through Pinterest.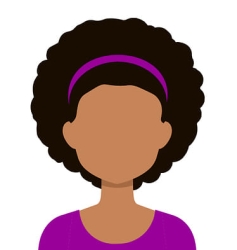 Latest posts by Laverne Rhimes
(see all)