Senegalese Twists are one of the most used hairstyles of African American women. These hairstyles have their roots implanted in Senegal, a country in West Africa. Being a protective hairstyle, these twists protect the natural and help them grow naturally. On the other hand, women who want to get a change in hairstyles (especially from braids) can try these loose and knotless braids. If you are wondering about the styles and variations of the Senegalese twists, we have some good news for you. We have brought you 20+ styles and methods of wearing these awesome braided hairstyles. So, let's get started.
1. Side Part Senegalese Twists.
Parting your hair always makes you look gorgeous. You can do this with natural hair, wigs, braids, and Senegalese twists. Like box braids, Senegalese twists can be worn in short and long forms. Moreover, embellishing your twists with accessories like beads can increase the glow of your hair. On the other hand, color plays an important role in every hairstyle. And you have the flexibility to have different colors with these side-part hairstyles. Here are some magics of side-part or side-swept hairstyles with Senegalese twists.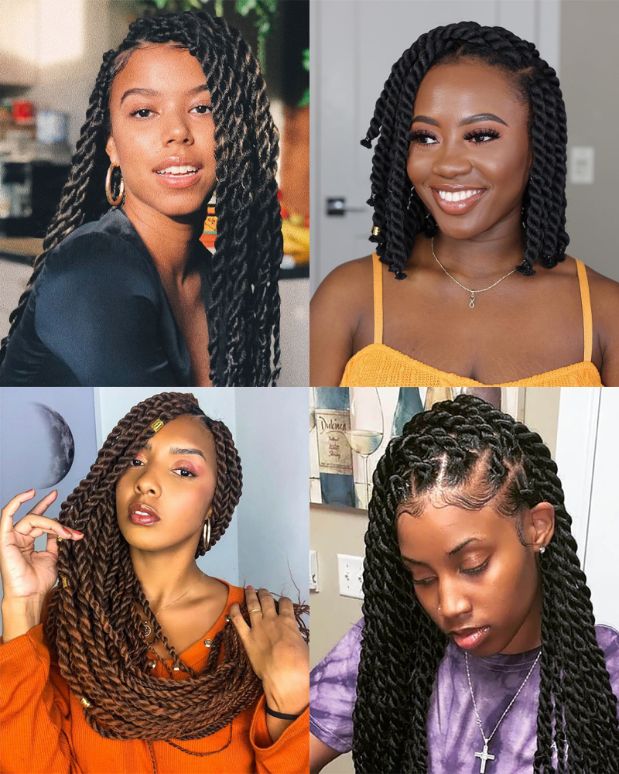 2. Short Bob Twists.
Bobs are popular with braids, natural hair, and braids. In the case of Twists, Bob is tremendously awesome. These short form of hairstyles can be beautifully worn with twists. You can create highlights, make curly edges, put some beads, or just keep it simple with these twisted hairstyles. But in every style, it will look glamorous and sexy. So, if you are a lover of short hair and Senegalese twists at the same time, you can definitely try these short twisted bob forms as your next hairdo.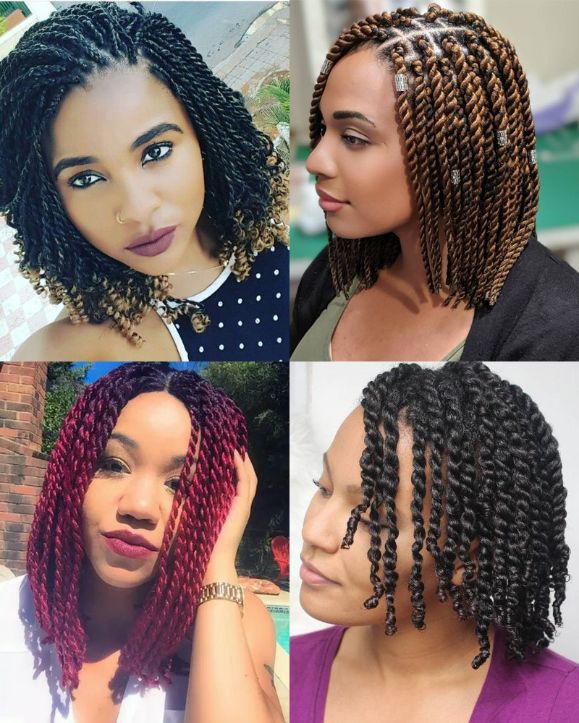 3. Topknot with Senegalese Twists.
We, women, have always different tastes or need different hairstyles for different purposes. In the same way, topknot hairstyles are much more popular among women all over the world. A giant knot on the top of your head prettifies you more than anything. As these knots are flexible enough to make with natural and synthetic hair, you can put on some knots in the form of twists. You can make it short, long, colorized, or accessorized. And you can already see how beautiful they can be. But in the eye of the beauticians these topknots are more charming with the shorter braids just like the images below.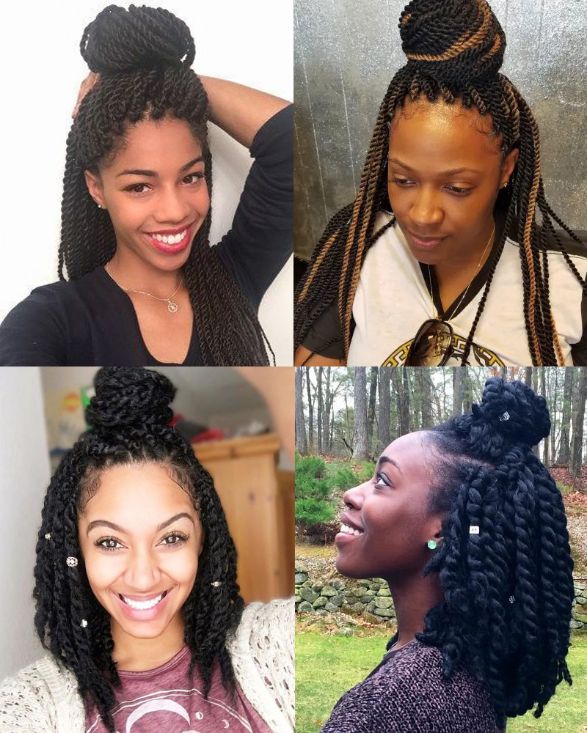 4. Updos with Senegalese Twists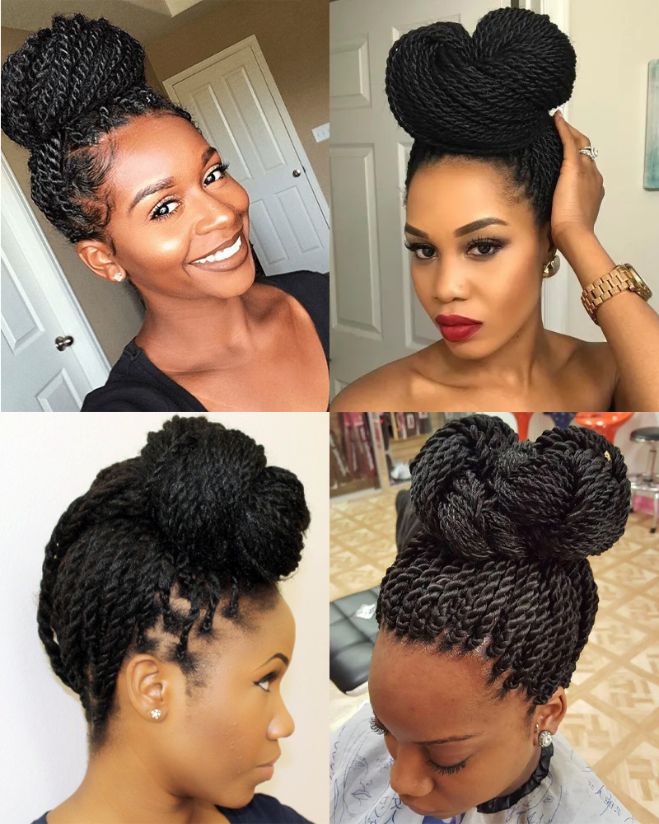 5. Accessorized Twists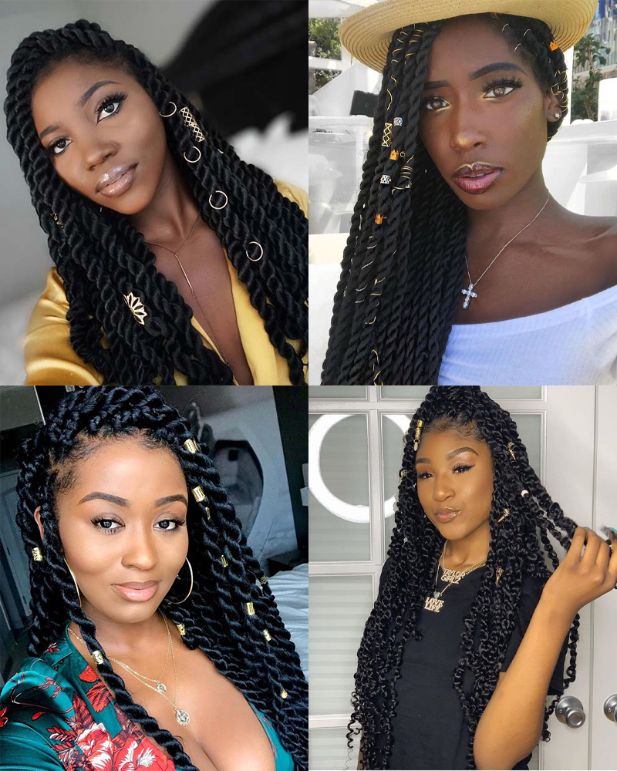 6. Bob with Senegalese Twists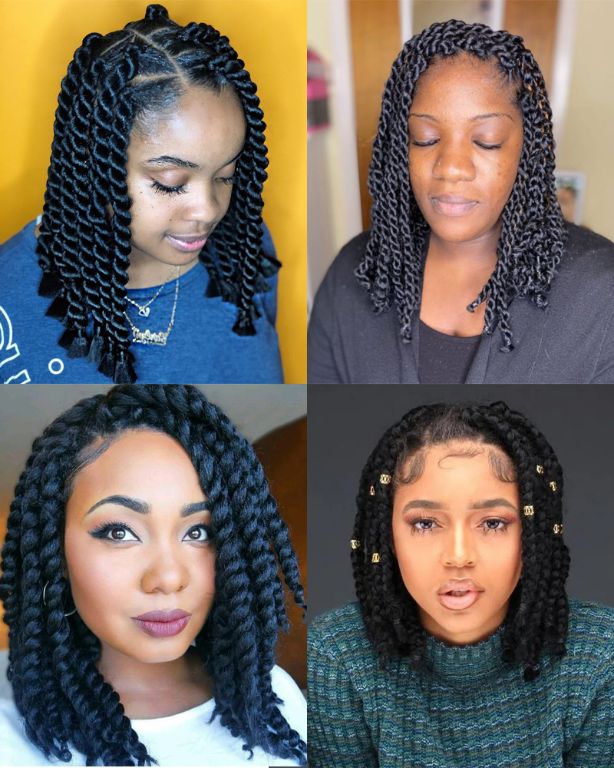 7. Center part Twists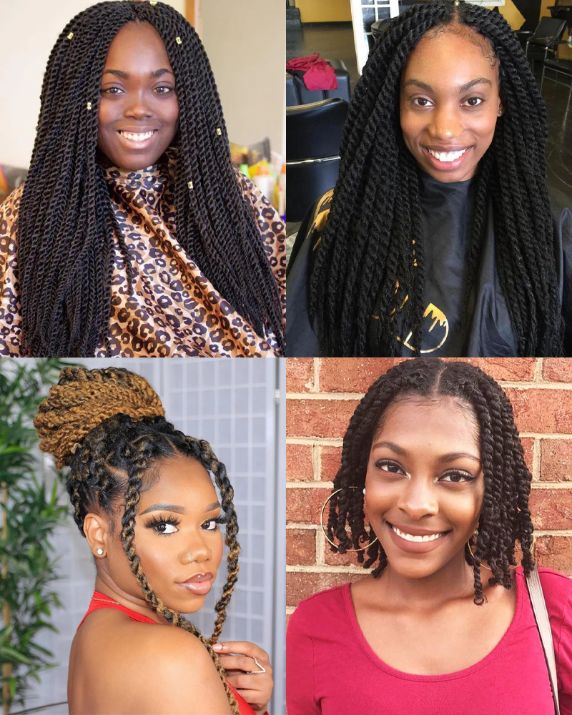 8. Curly Edges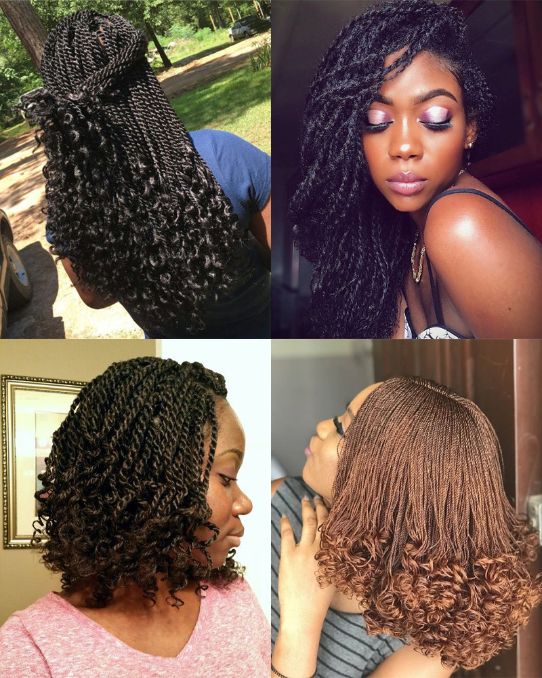 9. Half Ponytails with Senegalese Twists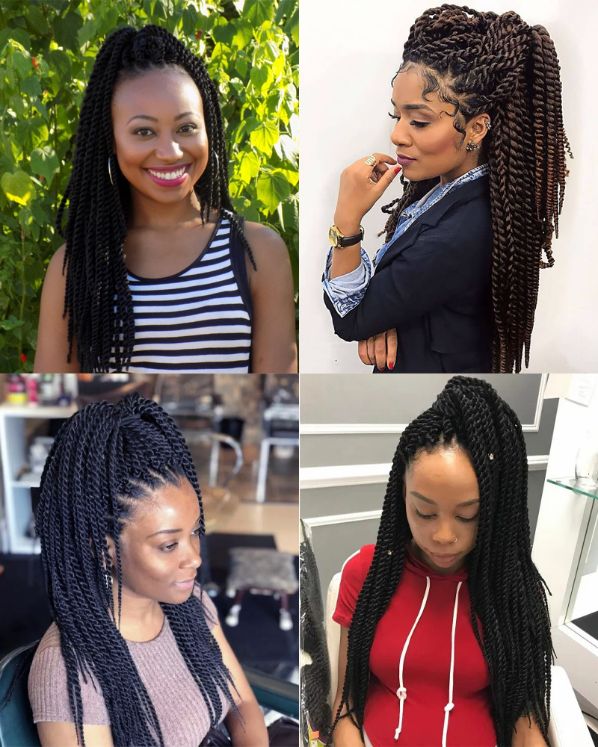 10. Highlights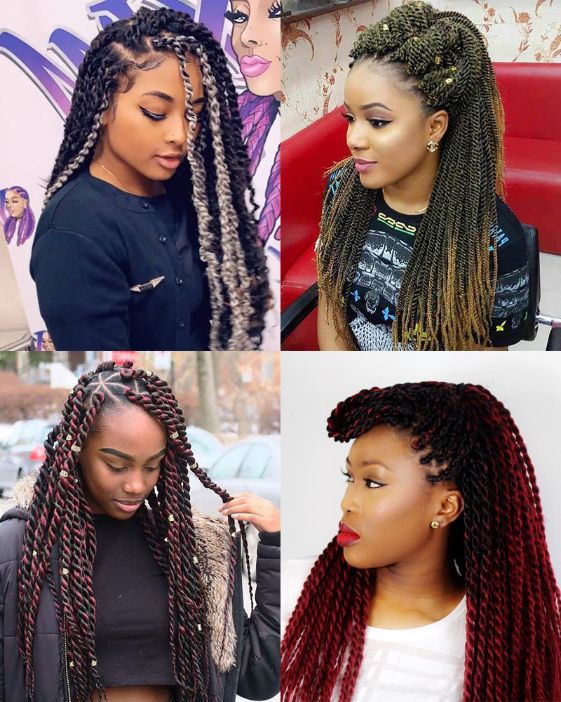 11. Jumbo Senegalese Twists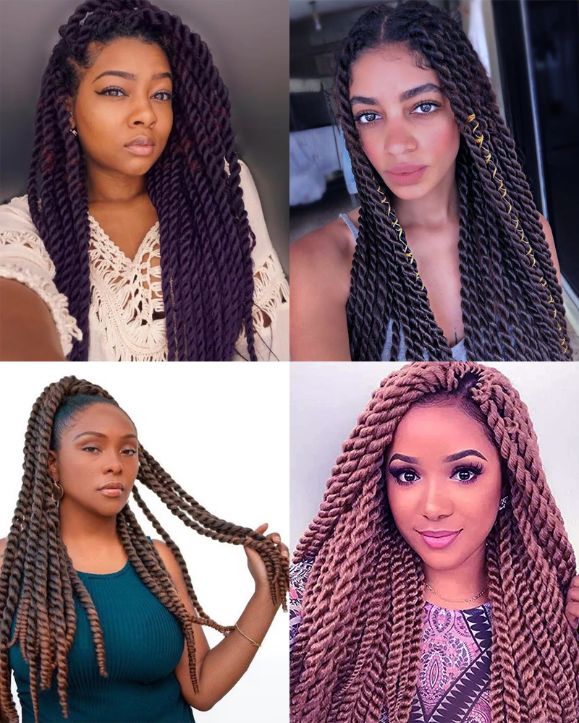 12. Low Bun Senegalese Twists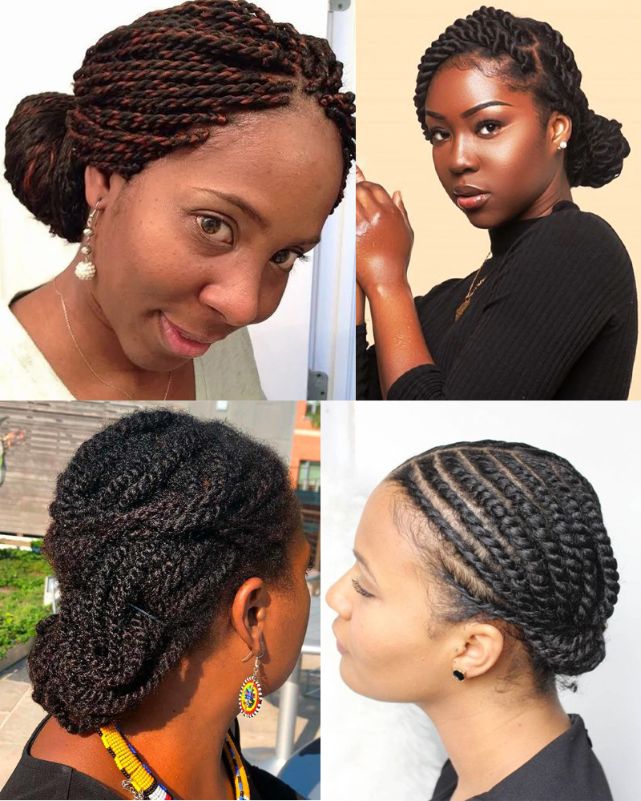 13. Micro Twists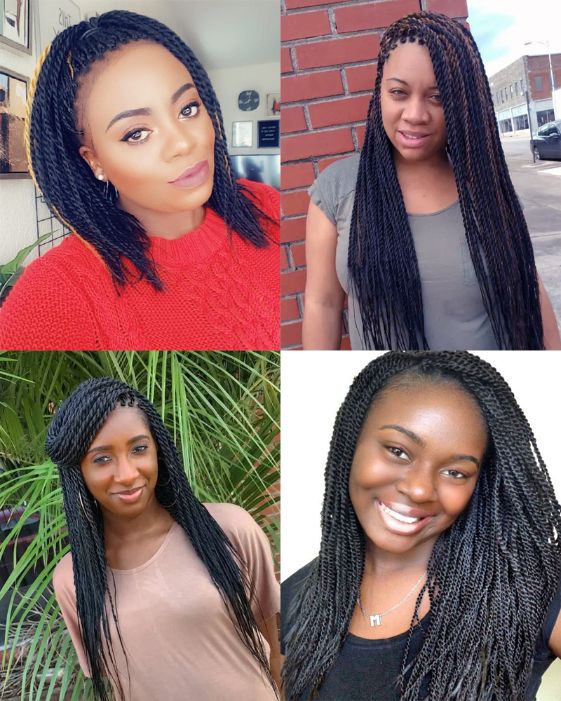 14. Mohawk Twists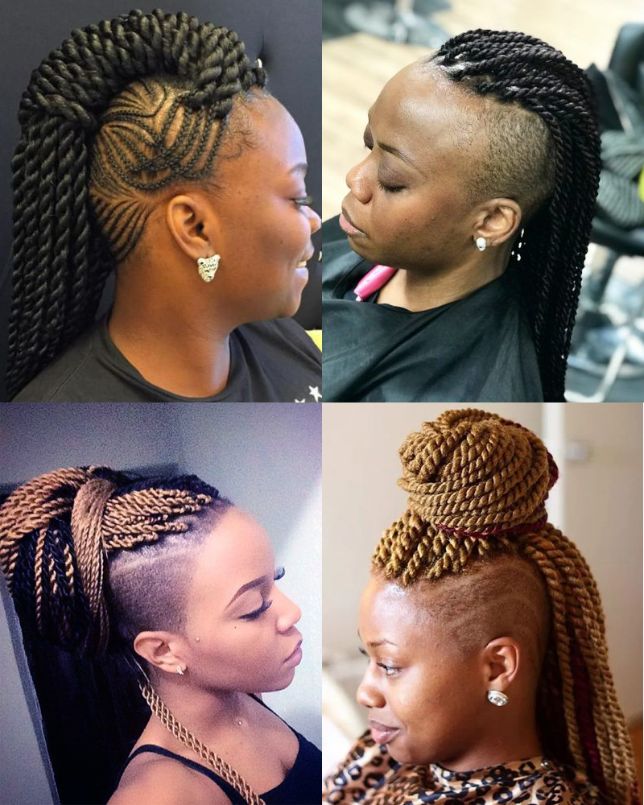 15. Ponytail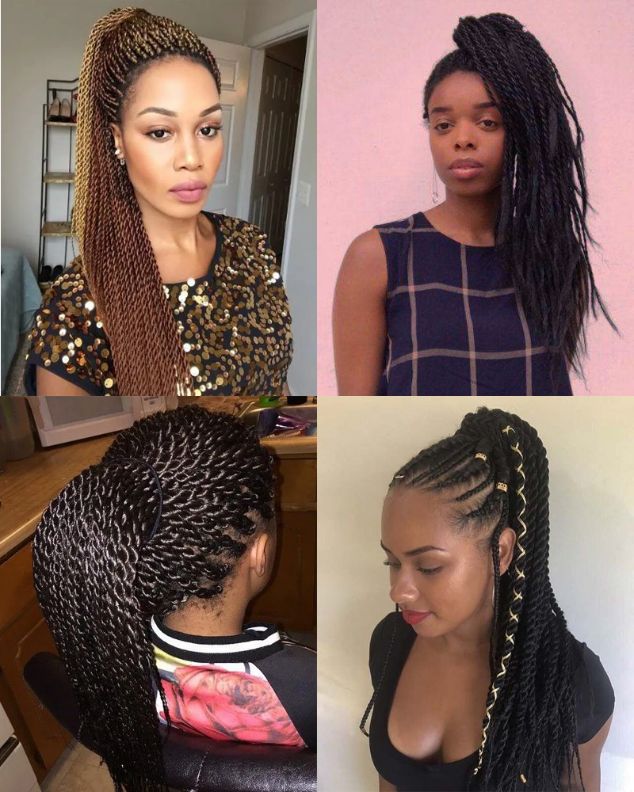 16. Senegalese Twists With Multiple Color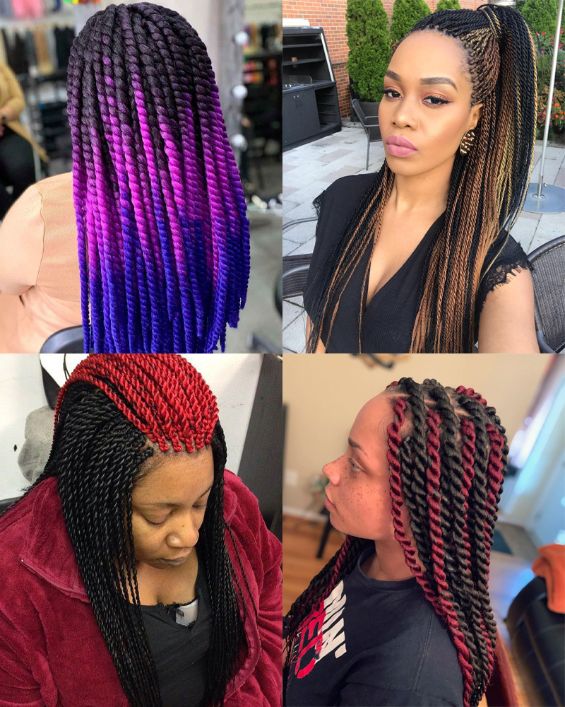 17. Blonde Twists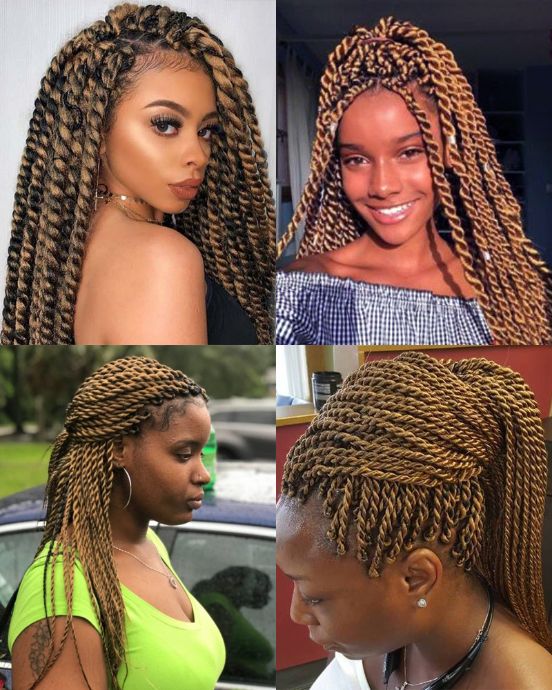 18. Red Twists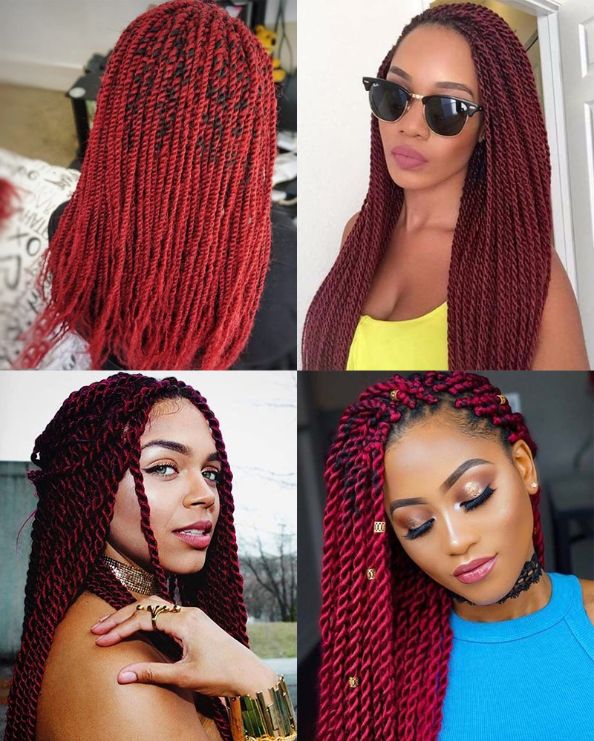 19. Purple Twists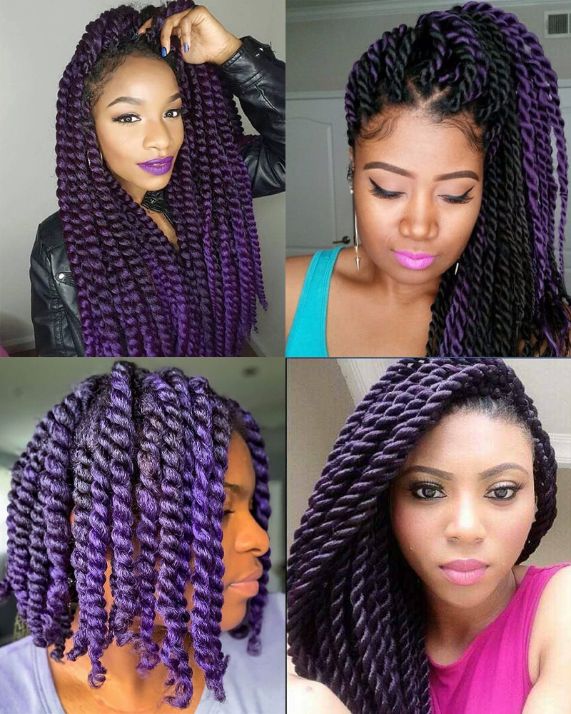 20. Miscellaneous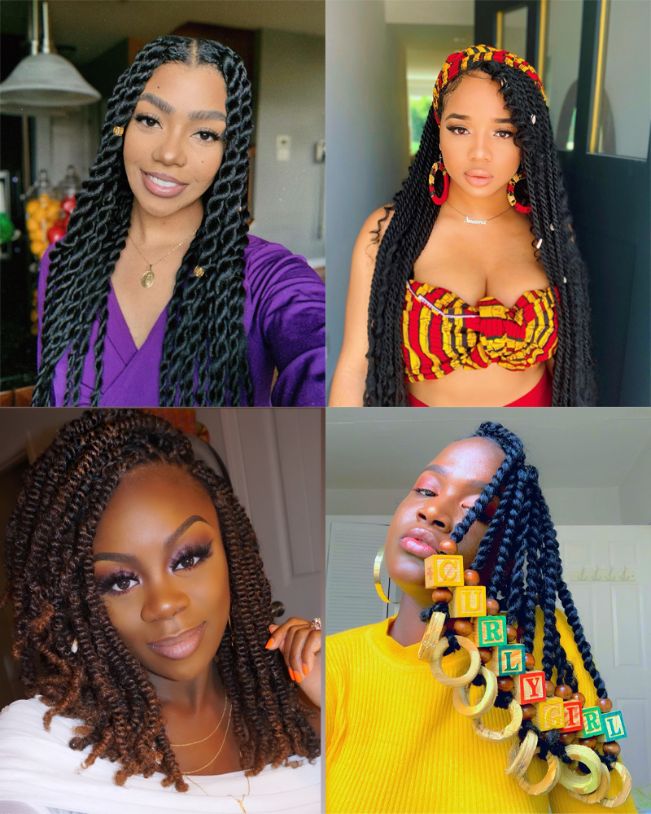 Senegalese Twists are one of the trendy hairstyles right now. But you will never see every girl on IG doing this. That's why these styles will make you look different from others. So, choose the perfect one and get it done. Enjoy…