Ghana Braids are one of the loveliest braiding styles of the African American People. Well, you can call them cornrows braids, banana braids, etc as well. But the main fact is that it is a hairstyle with strong patterns and braids. These patterns can be straight, curved, or random and the braids can be thin, thick, or of various nature. But as a whole, the Ghana Braids styles are super cute and worth wearing for getting a gorgeous and glamorous look.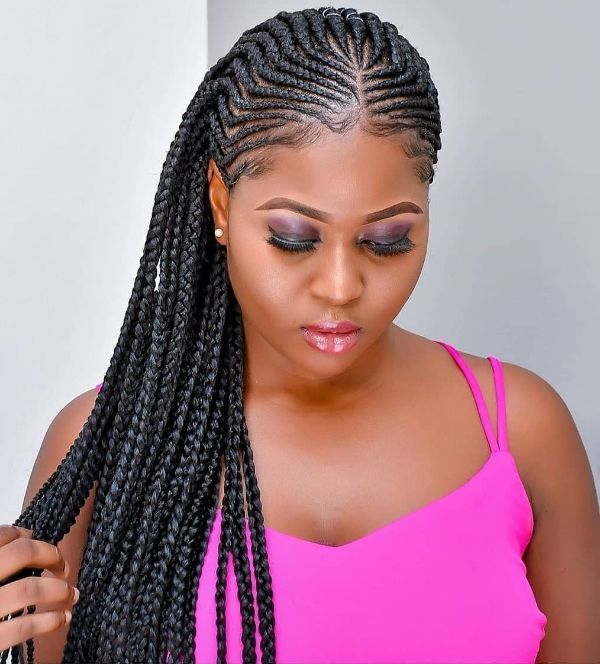 However, in this discussion, we are gonna discuss the Ghana Braids and provide you with some of the exquisite designs of this hairstyle. These styles are picked through social media research and ranked on the basis of popularity. So, when you are reading this article, you are actually observing the best braiding styles posted on social media like Facebook, Pinterest, and Instagram. And now, we are diving into the main topic.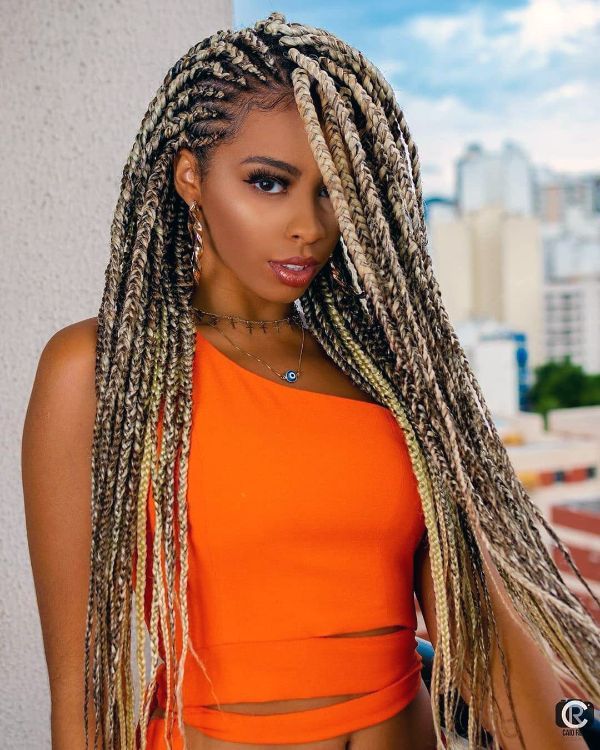 Side-Swept Styles
In recent years, the side-swept cornrow braids have been much more popular relating to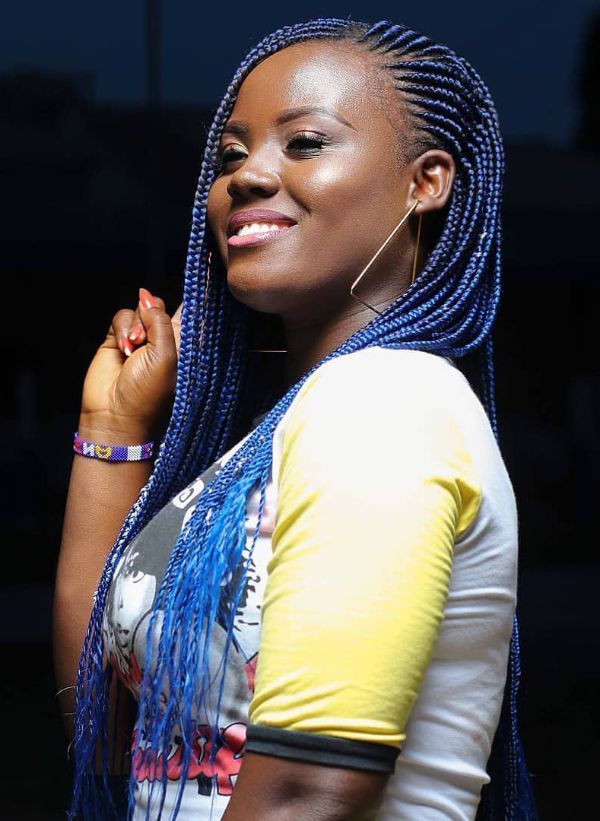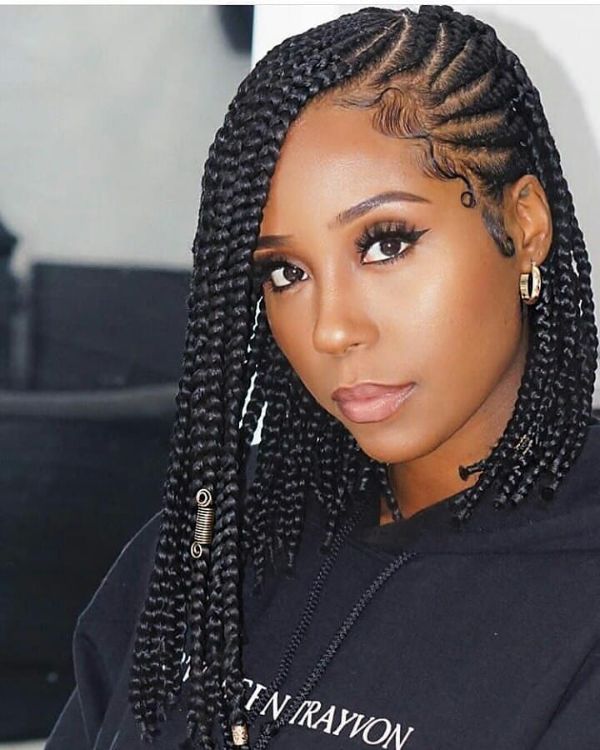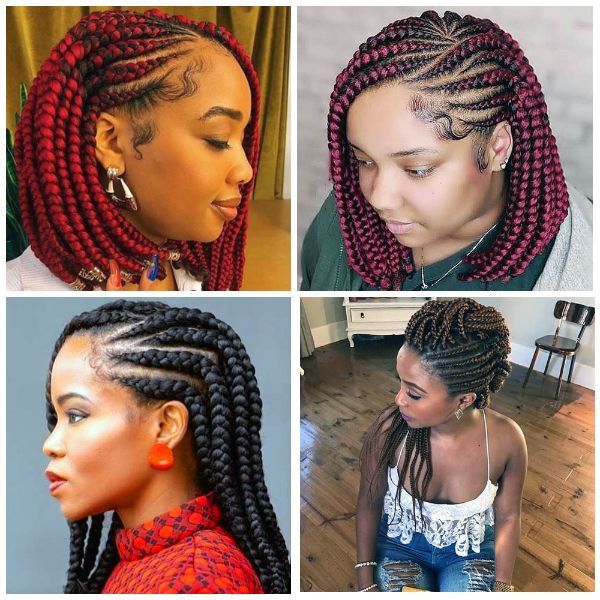 other styles of this group. These hairstyles are flexible with different colors, thicknesses, and patterns. Moreover, accessories like beads can enhance this style's stun. Women of African American ethnicity wear these styles with some other ornaments too. And all these things have combinedly made this style awesome.
Styles with Fishbone Braids
The African American women wear ghana braids as fishbone braids. These braids are plaited closely to the scalp with a major thick braid and two other supporting cornrows braids joint with each other as an angle. But in some cases, the number of braids may vary. You will see these braided hairstyles available in African American culture. Here we have these four seductive styles of fishbone braids for you as an inspiration.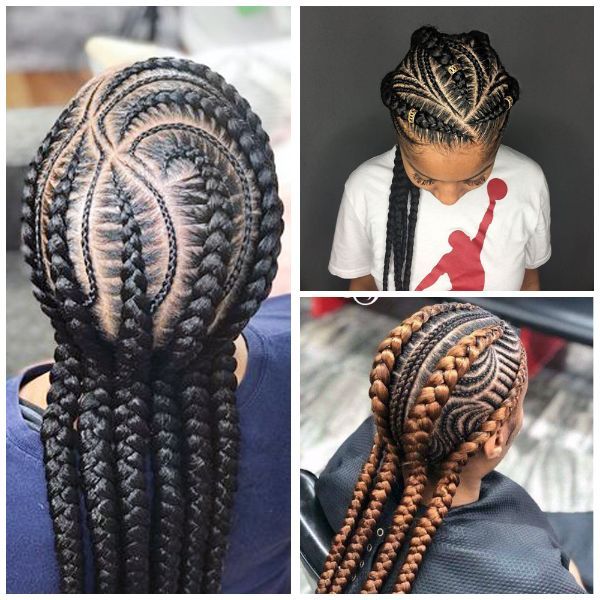 Center Parted Long Plaits
These braids can be worn with long plaits, beads, and center partitions. As you can see in the images below, these braided hairstyles have been designed as long hairstyles.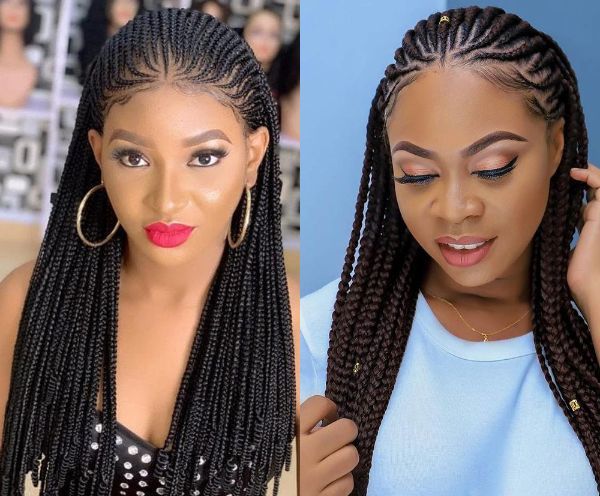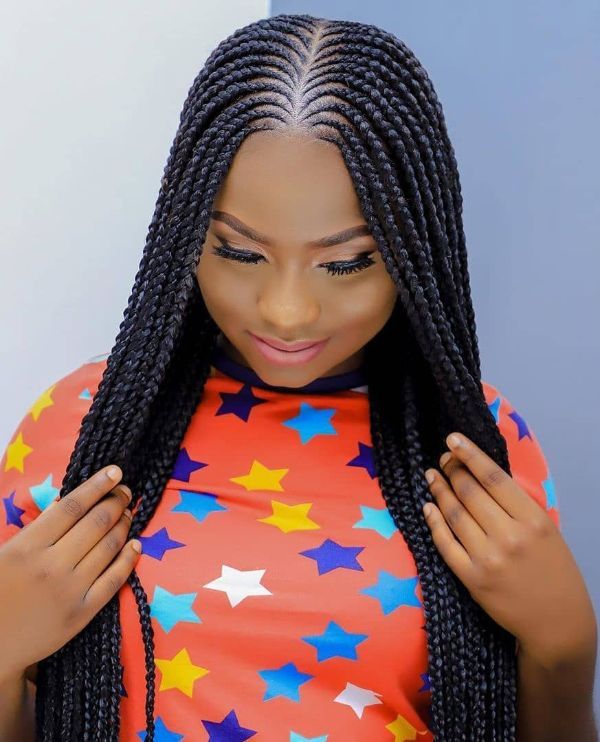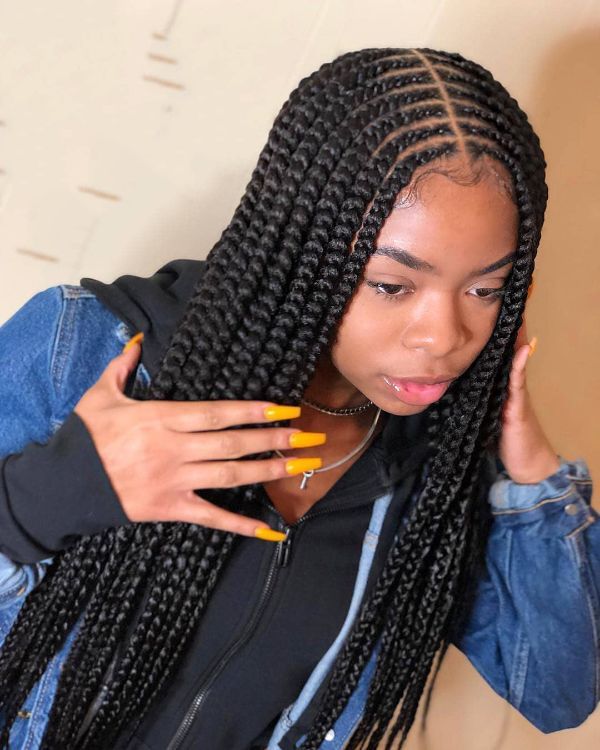 with the support of cornrows patterns and braids. Additionally, you can wear accessories like beads with these super-sexy braids. As a Ghana braids stylist, I do suggest these center-parted long plaits as the next hairdo for you.
Braided Buns
With Ghana Braids, you have the option to have a beautiful bun / braided bun. The bun style is a classic and one of the loveliest hairstyles of all. But when the bun is of braids, it is just marvelous in look and gorgeous in nature. However, the Ghana braids are really splendid for making beautiful buns like the images below. So, if you love both braids and buns at the same time, the Ghana braided buns are extremely recommended for you.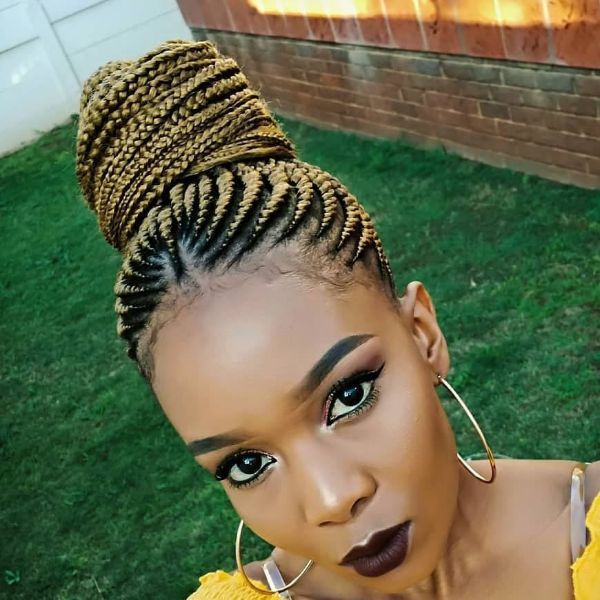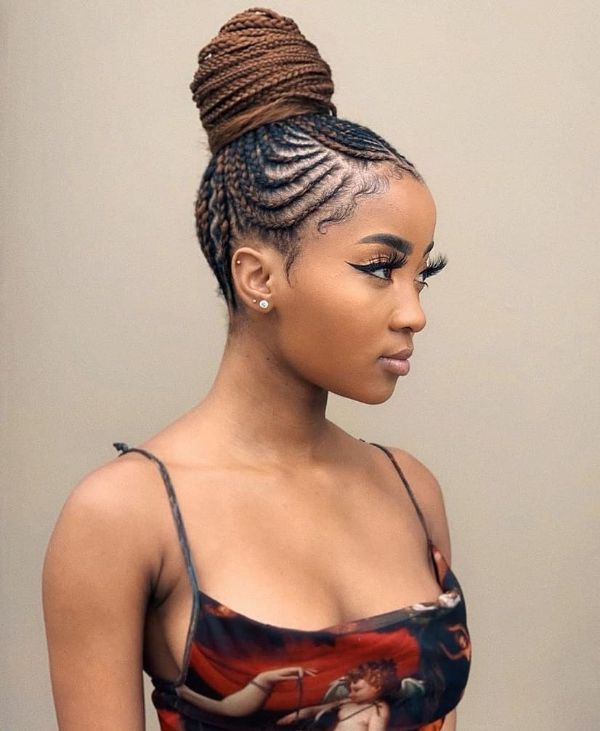 Ghana Braids Ponytails
When you need both comfort and smartness at the same time with the same hairstyle, you can exploit the ponytail hairstyle. Because of being less time-consuming, sexy look, and modern style, the ponytail is one of the most popular hairstyles on this planet. So, why don't you try these super-sexy ponytails with Ghana braids? Yes, that's possible and the result is just in front of you. And that's the magic of the braided ponytail hairstyles.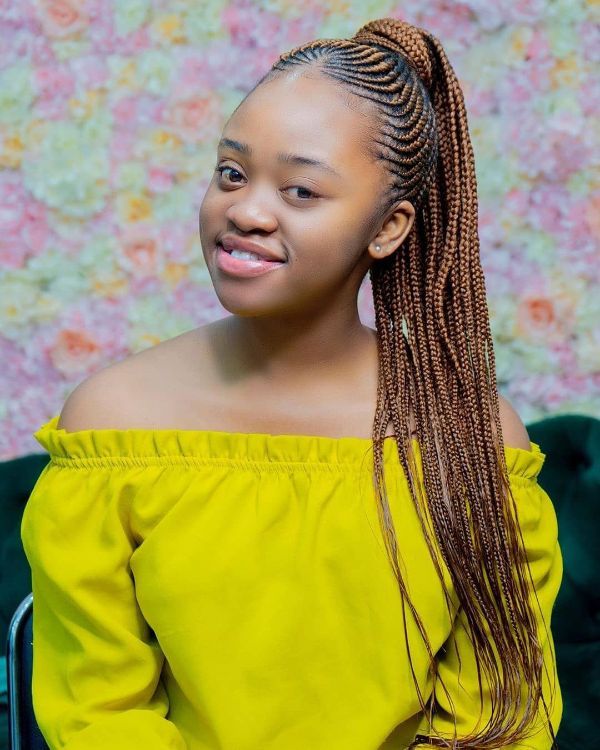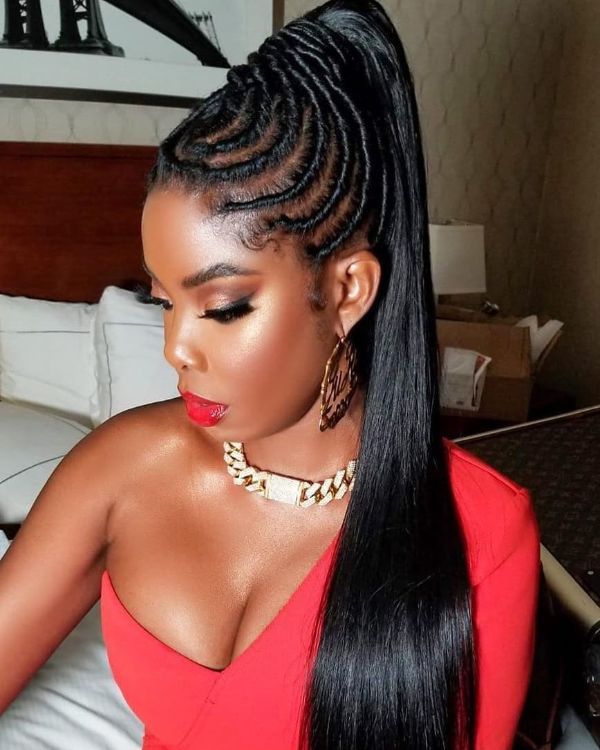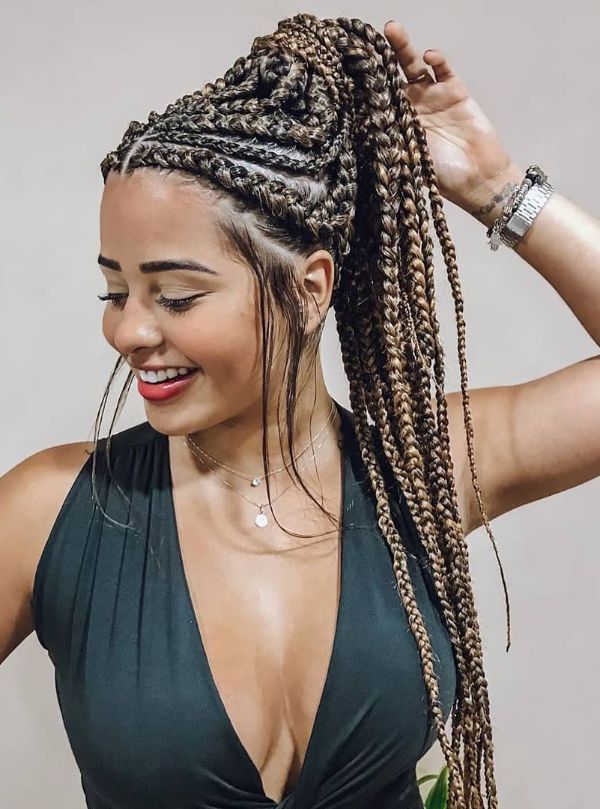 Golden Braids
Yes, we do have individual color preferences in terms of dresses, hairstyles, etc. So, many of you are wondering about the perfect color of the lovely braided hairstyles. After research, we have found the golden color is the most used color in the Ghana braids styles. And that's why we have managed to collect these awesome golden hairstyles with the Ghana braids styles.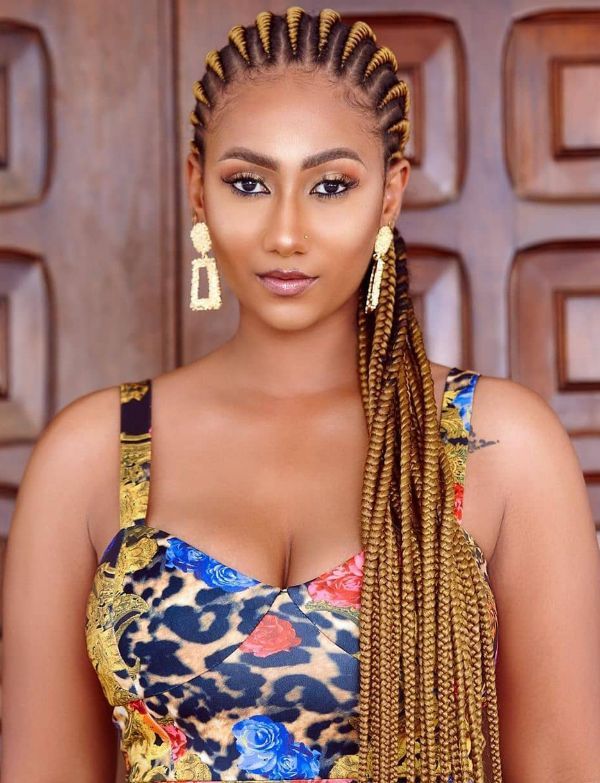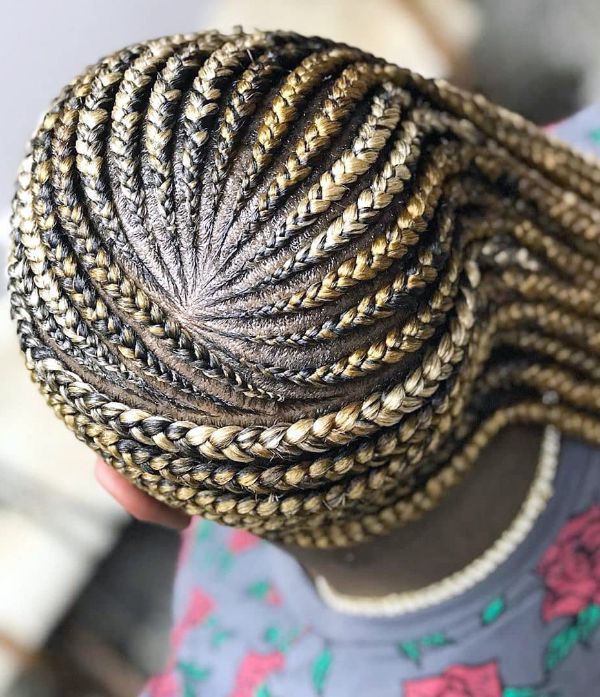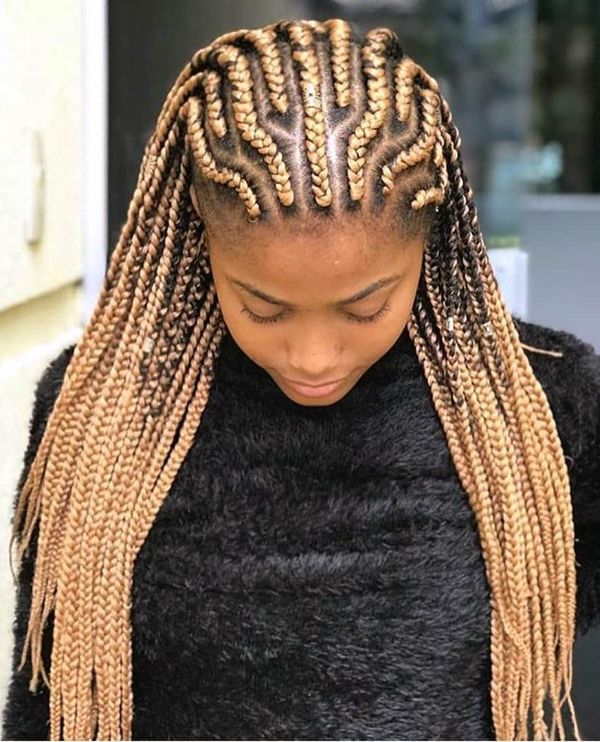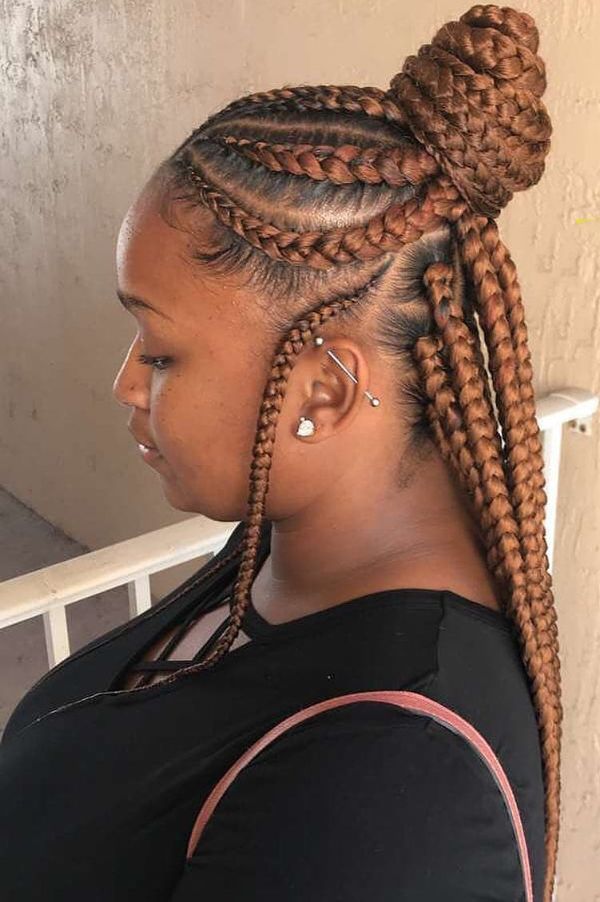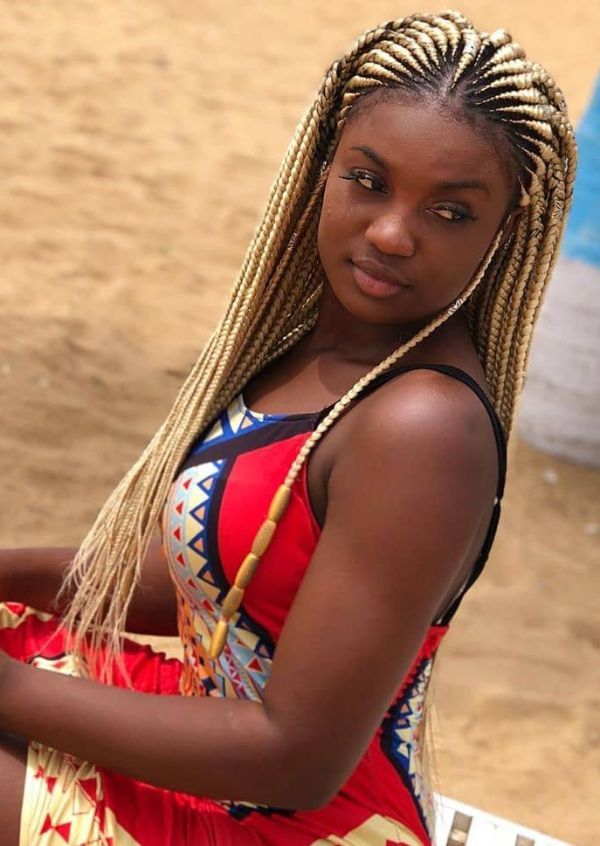 Criss-Cross Cornrows Braids
The following images contain the ghana braids hairstyles with zigzag nature. Besides the normal patterns, these braiding styles provide zigzag cornrows designs. Moreover, the beads have added some additional stun to these hairstyles. If you are planning for a date and confused about the hairstyle, wear it. You will certainly rock with these glamorous styles.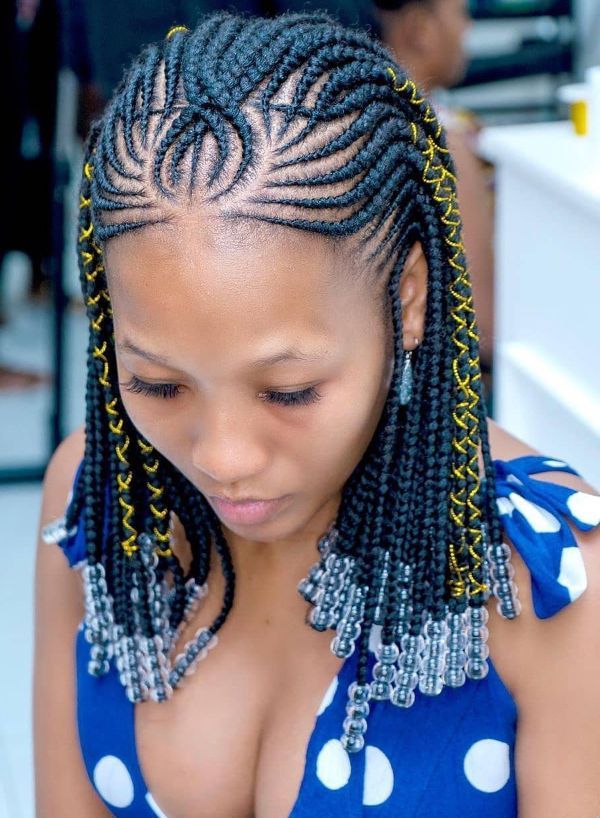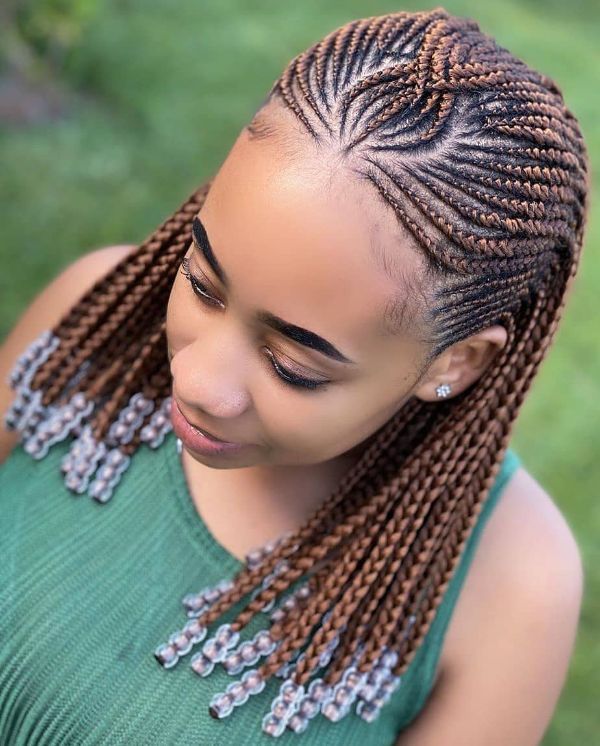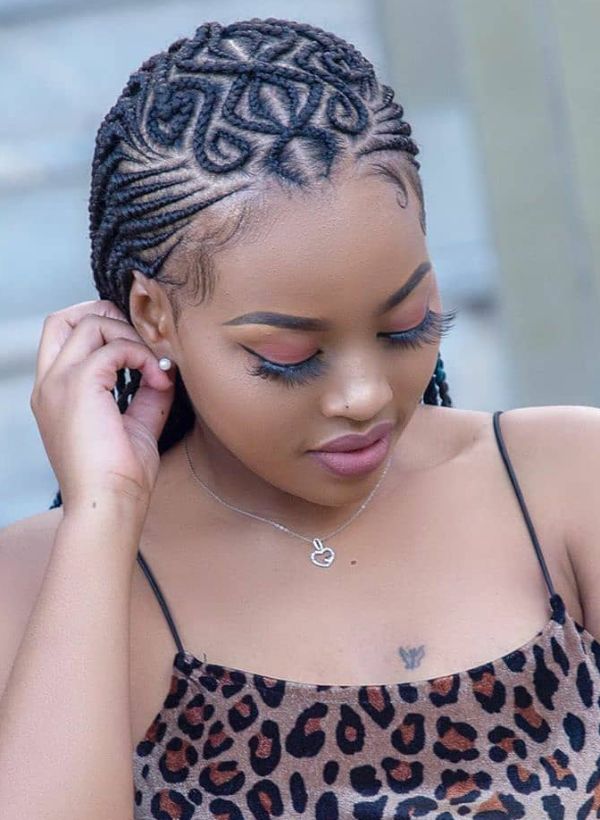 Braids and Beads
Braids and Beads Hairstyles are one of the most classic combinations used in hairstyles to make you sexier and cuter. Not only African Americans but also the women of the rest of the world wear braids with lovely and beautiful beads. When you are wearing the Ghana Braids, you can certainly avail yourself of the opportunity to wear some fascinating beads along with the braids. And the result is just in front of you.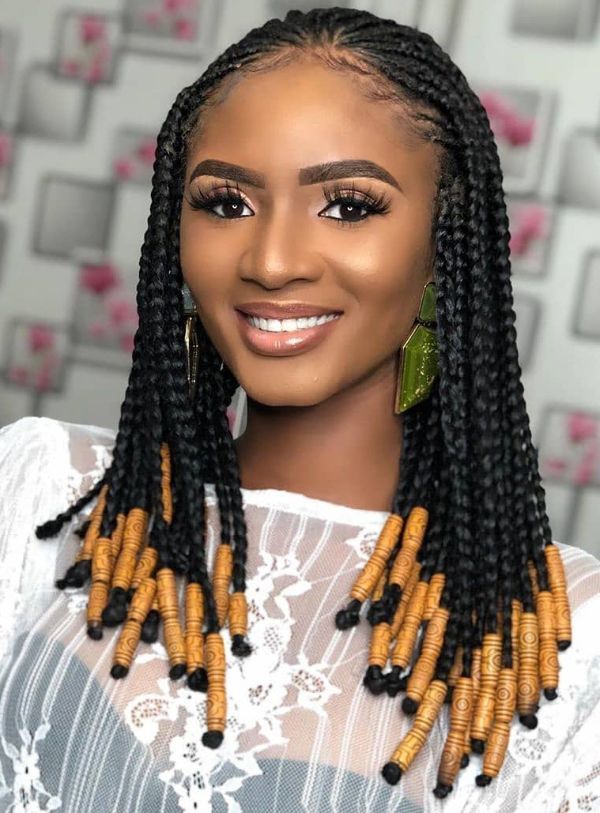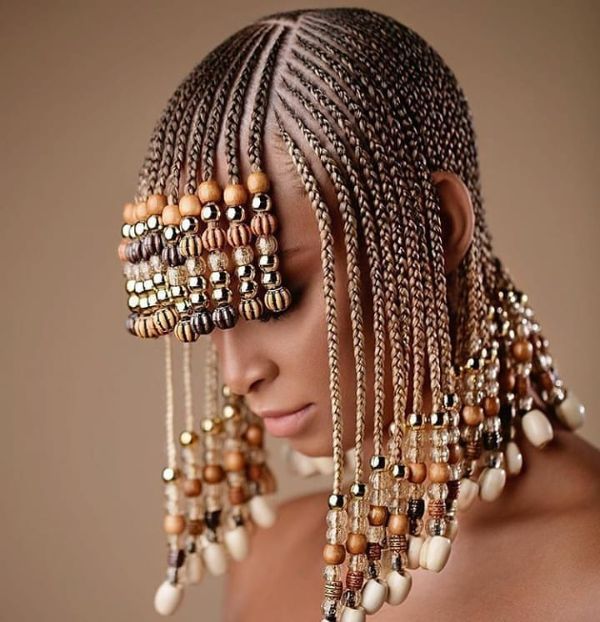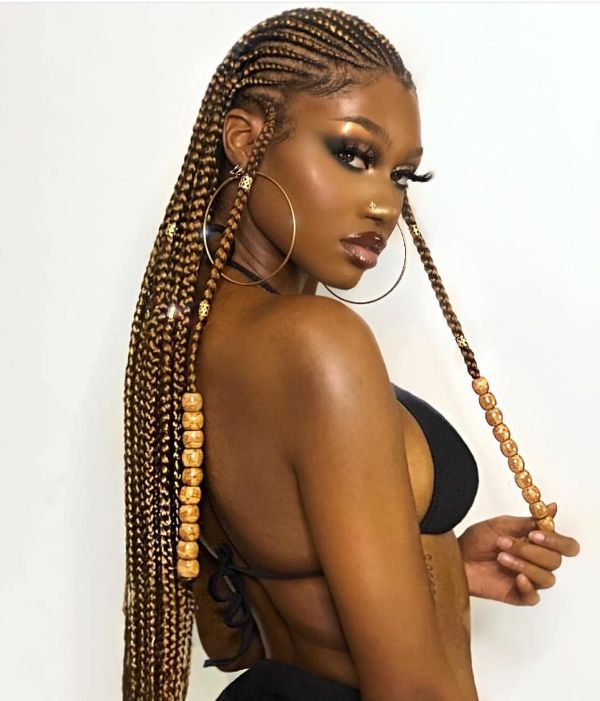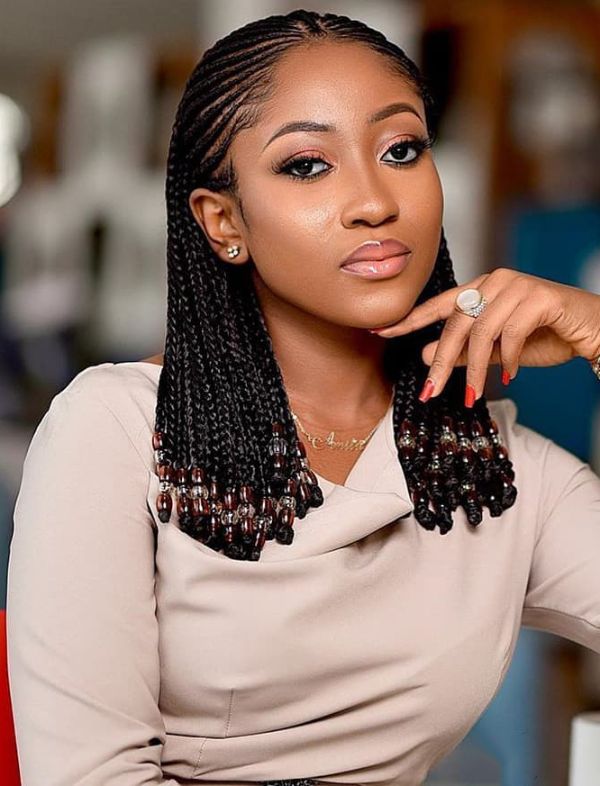 Burgundy Braids with Cornrows Pattern
Color is a vital part of any hairstyle you wear. And as that color preference differs from person to person, there are a wide number of colors available for hairstyles. However, the burgundy color is one of the most used colors by women of African American ethnicity.  Besides Box Braids and Tribal Braids, these Braids also looks great with the romantic burgundy color. If you watch the images below, you will understand the stun of these colorful hairstyles. However, if you are wearing Ghana Braids as your next hairdo, try the burgundy color with it and start looking hot.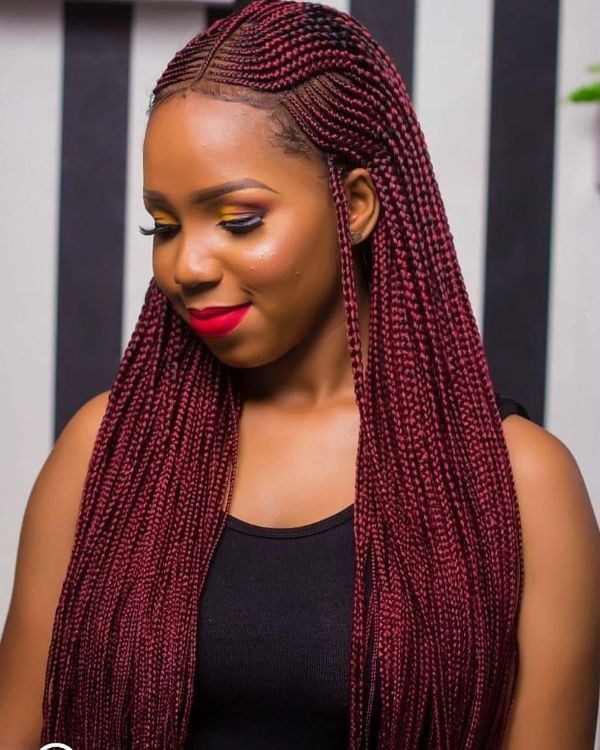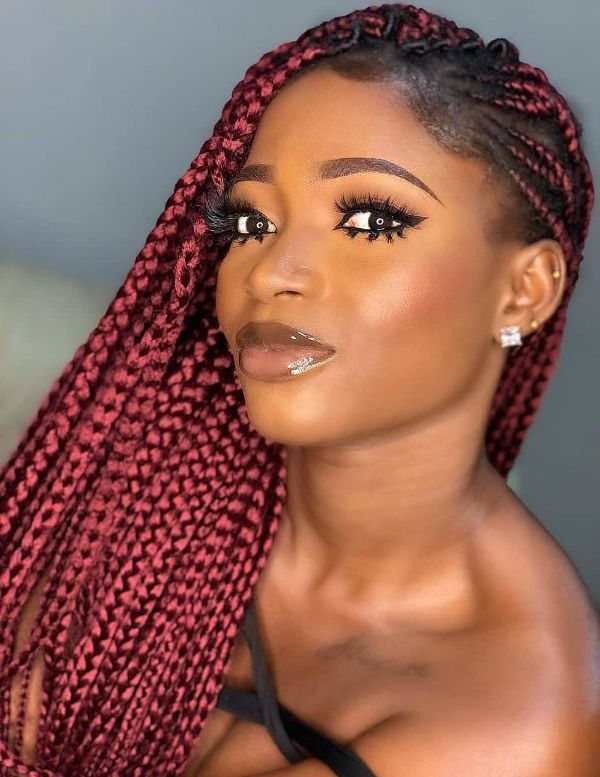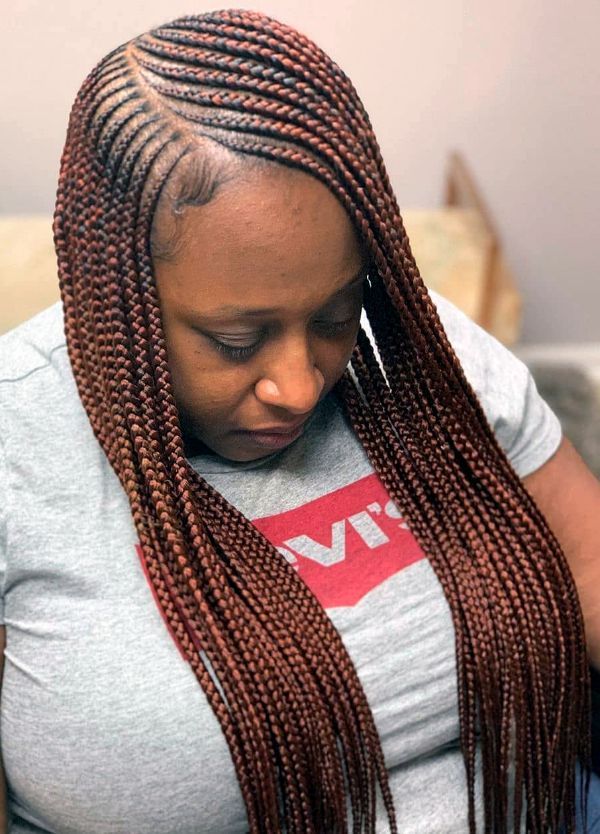 Ghana Braids [Newest Designs]
Here come some more styles. These designs and styles are newly designed and innovated recently. So, those who are looking for the newest designs, try these masterpieces.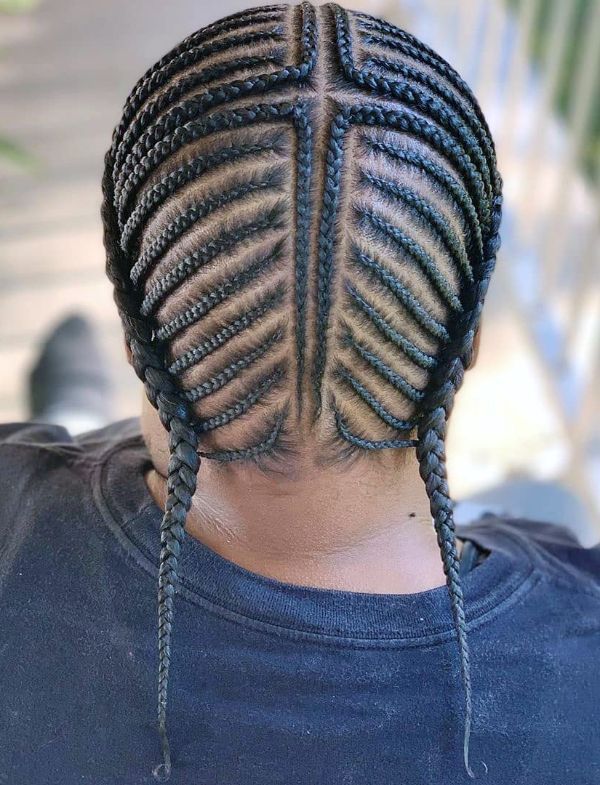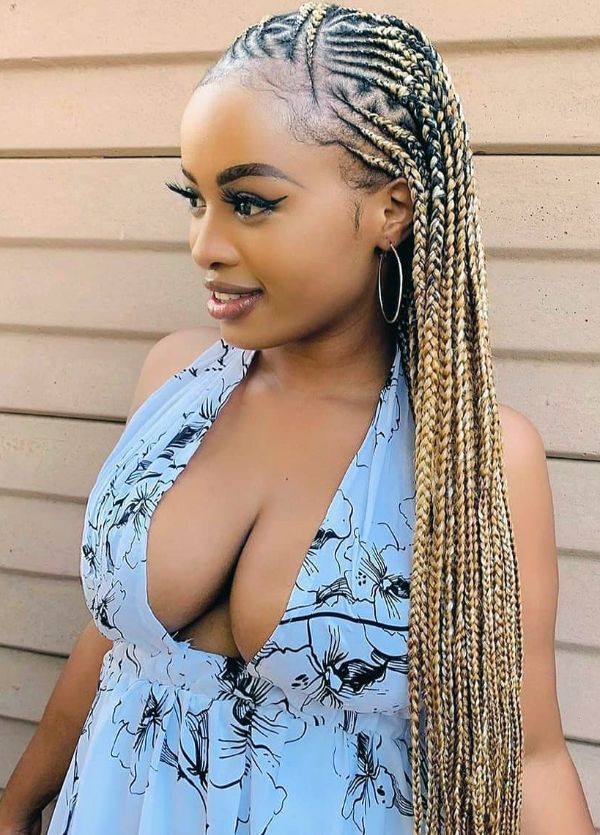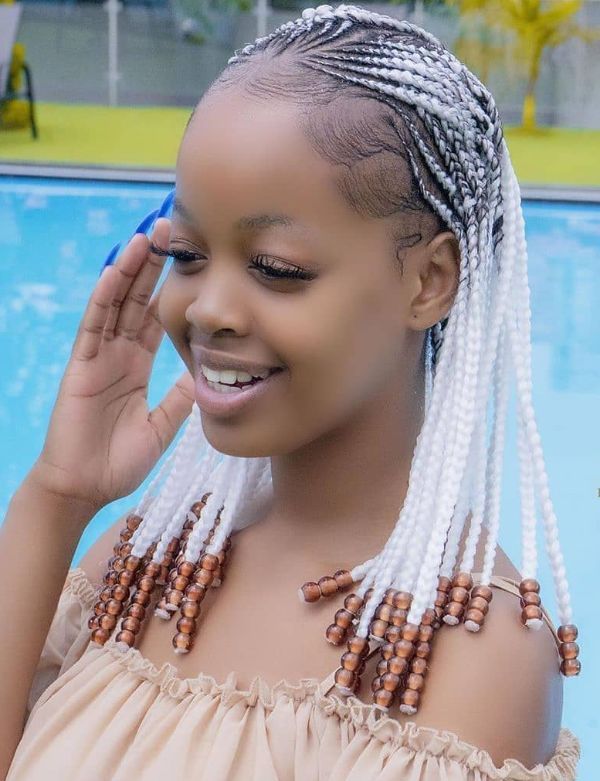 So, these were the styles we collected for you as a suggestion and recommendation for Ghana braids. We firmly believe that you have picked one of them and will wear that as your next hairdo. Thank you for being with us and stay tuned.
Read More: Unprecedented African American Natural Hairstyles for Short Hair