In 2016, Beyoncé showed up with a new innovation in hairstyles. That innovative hairstyle idea was the Lemonade Braids. And the people around this planet including you are chasing after the warmth of her braided hairstyle till now. Honestly speaking, these braids are one of the most worn hairstyles among African American women right now. Maybe you are a big fan of these side cornrows and have landed here to find some of the exquisite designs of this hairstyle.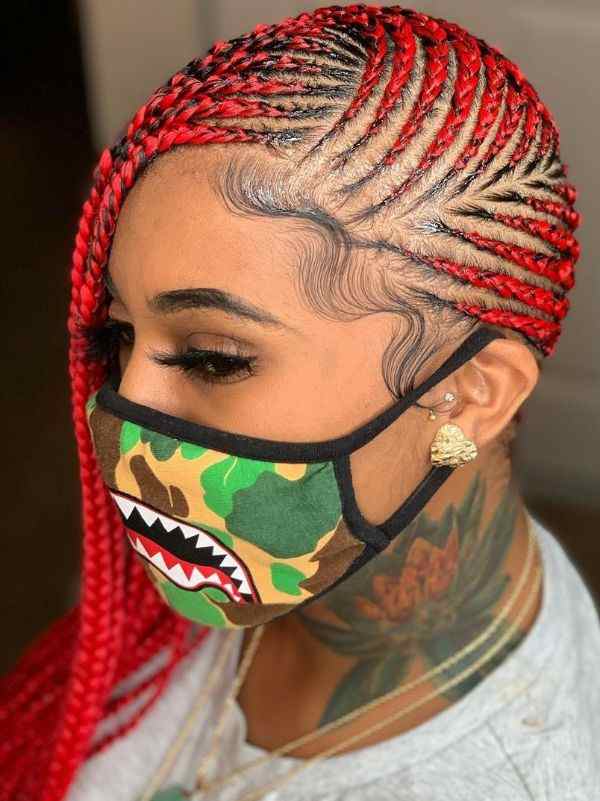 So, congratulations to you as you have decided to wear the charming lemonade braids and reached here in search of those. And we will surely not disappoint you in this regard. In this post I will clearly explain these braided hairstyles, how to wear them, how long do these braids last? what are the general rules for wearing these braids? Etc. Moreover, you will get (100) Lemonade braids hairstyle ideas which will create an enchanting impression among all.  And the ultimate goal of this article is to inspire you to wear these styles uniquely and decently.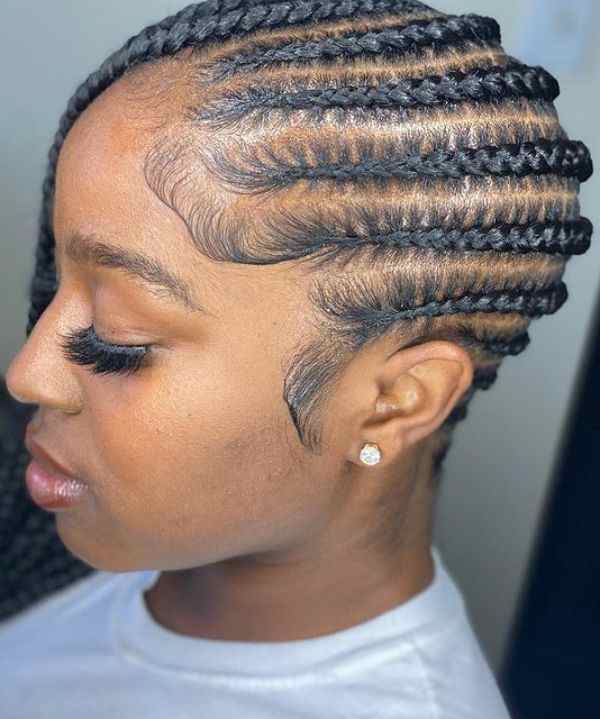 What are Lemonade Braids?
Lemonade Braids are braided hairstyles that were formerly called side braids hairstyles. But it is something more and extra than that. Actually, it is a wise mix-up of cornrows, side braids, goddess braids, Fulani style, and feed-Ins. In 2016, Beyoncé appeared in her 'Lemonade album' with these marvelous styles. And a new trend in the world of hairstyles had started. This trend is still on the go. In a word, lemonade braids have only one rule, and that is, braids must follow the sides asymmetrically or symmetrically. Now it's high time to learn how to wear it with some freshly designed ideas.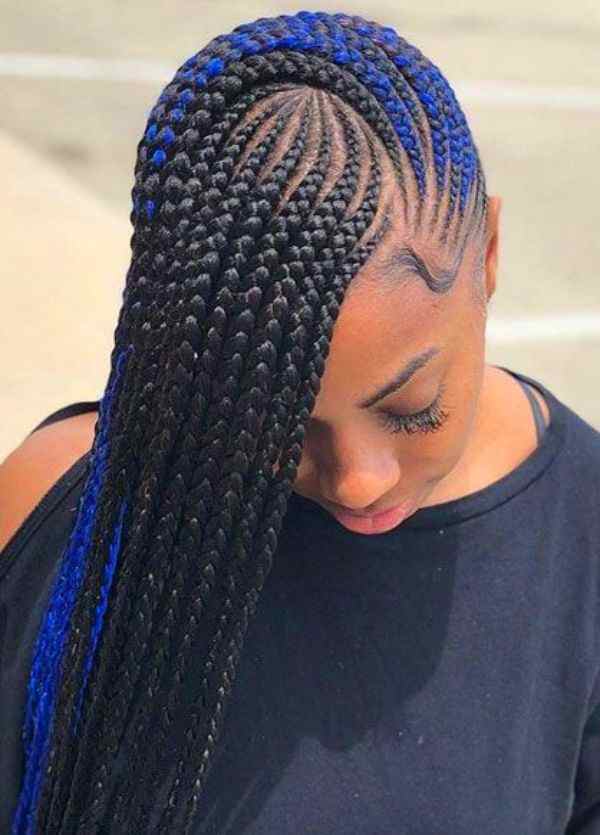 Lemonade Braids with Curls
In every hairdo, curls really play a vital role. To some of us, any hairstyle without curls is not a hairstyle at all. Well, curls are also much more flexible to be compatible with most of the modern styles. As curls are inevitable for hairstyles, we have put the lemonade braiding styles with curls in the first place. Asymmetrical braids, beads, and hair guarders are combined together to create this awesome creation. If you are thinking of making curly lemonade braids, you can consider the following braiding styles.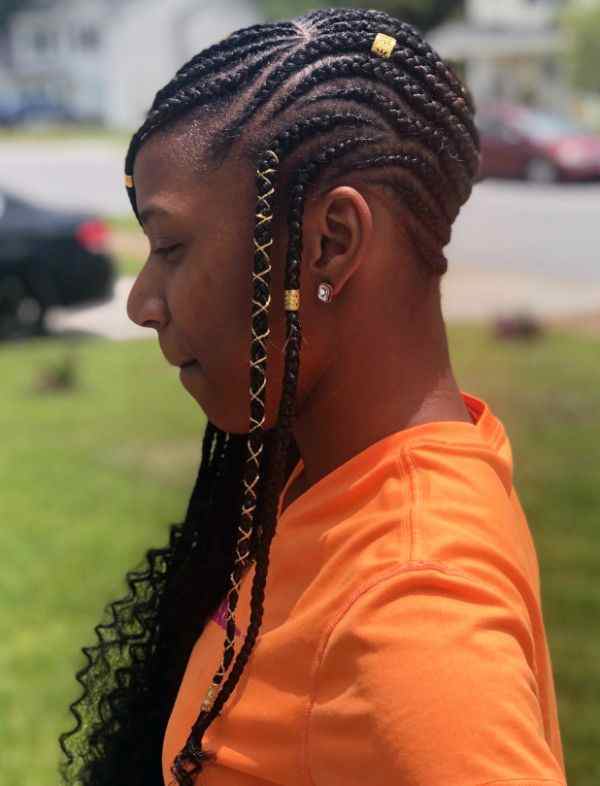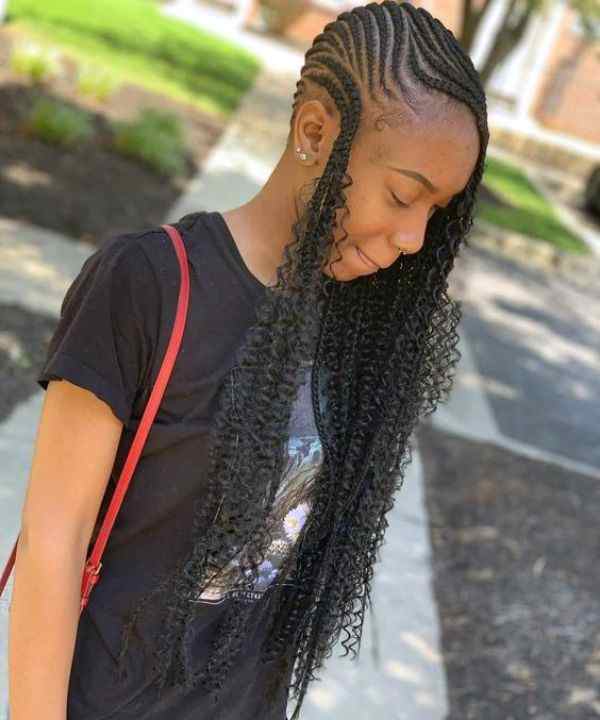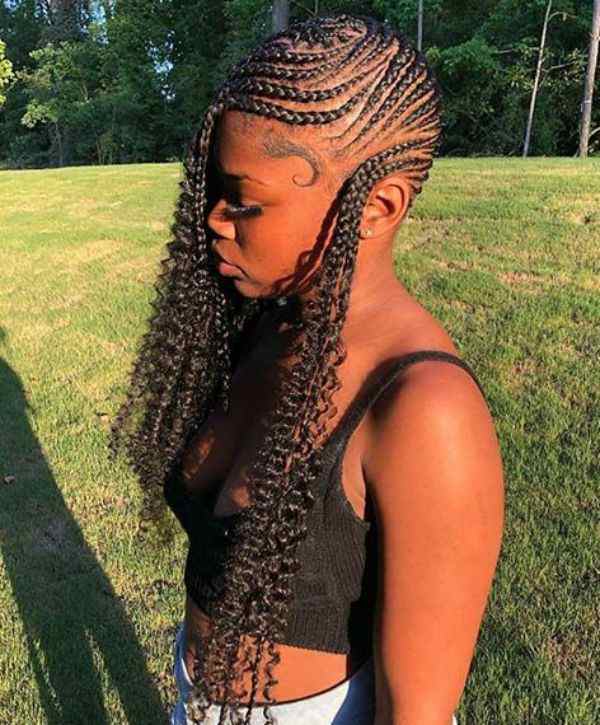 Asymmetrical Bob with Lemonade Box Braids
Smart women always prefer bob hairstyles over any other hairdos. In the beginning, bob was confined within the straight hair. But as different types of hairstyles are being innovated day after day, bob lovers have also changed their way of wearing bobs with different patterns. For example, the lemonade jumbo braids can be a great way to do bob hairstyles. The Asymmetrical pattern of the braids, use of different accessories, colors have made these bobs different from the other bob hairdos. When you see the styles below, you can understand how beatific these styles can be.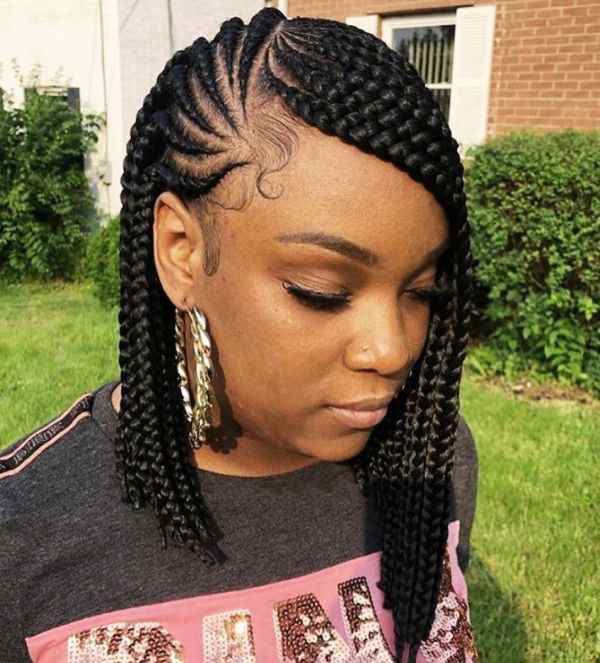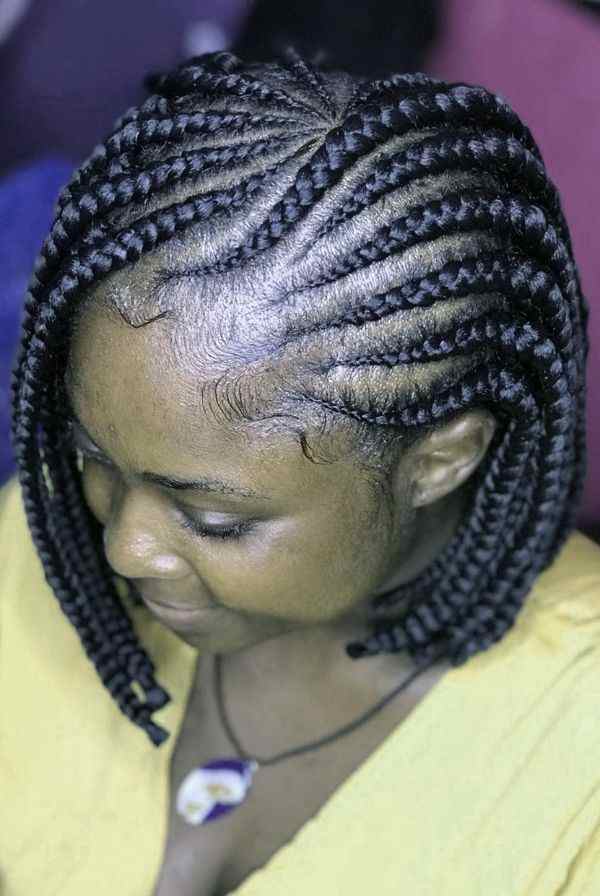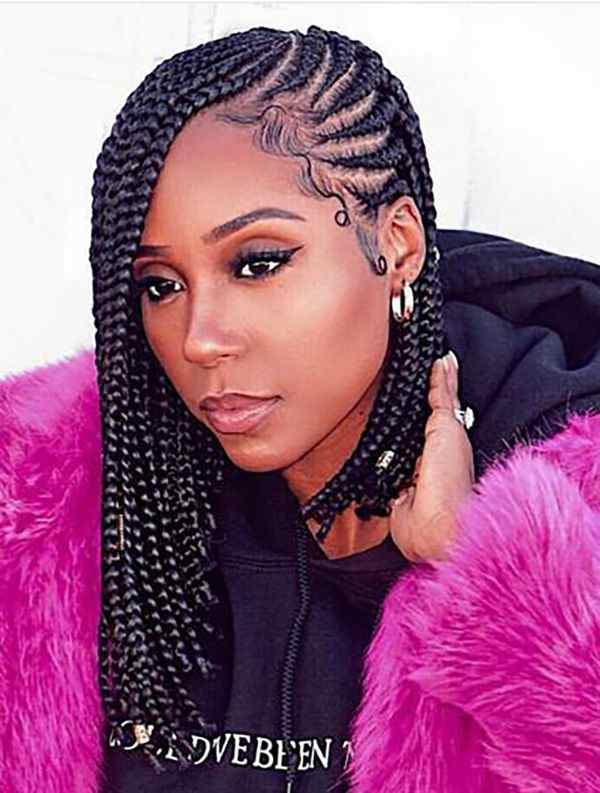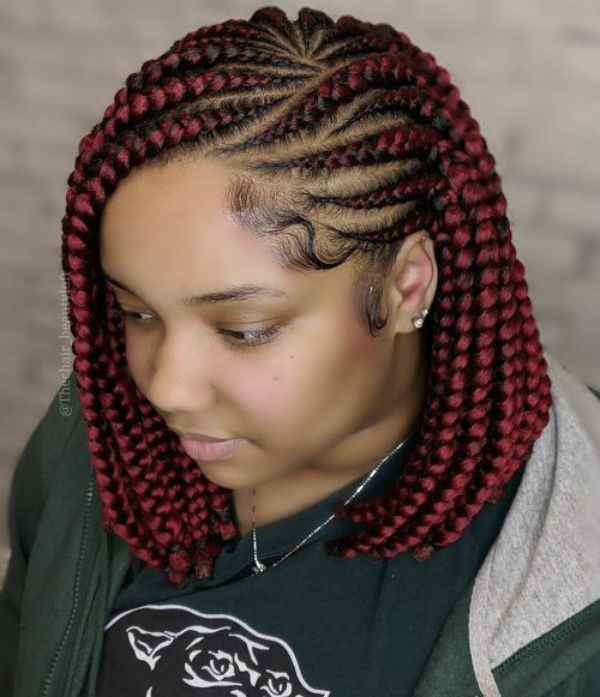 Bigger, thicker, and closely braided braids are popular among African American society in the name of goddess braids. Women wear these braids to reflect aristocracy, gorgeousness, and perfection in their hairstyle and appearance. But what if we do a slight change in goddess braids? Yes, we are talking about the Lemonade goddess braids. These braids are thick, bigger in length, and tinted according to your wish. So, these types of braiding hairstyles are highly recommended if you are going to wear an impeccable hairstyle with immense attraction. The three styles below will help you decide the charm and attraction of these hairstyles.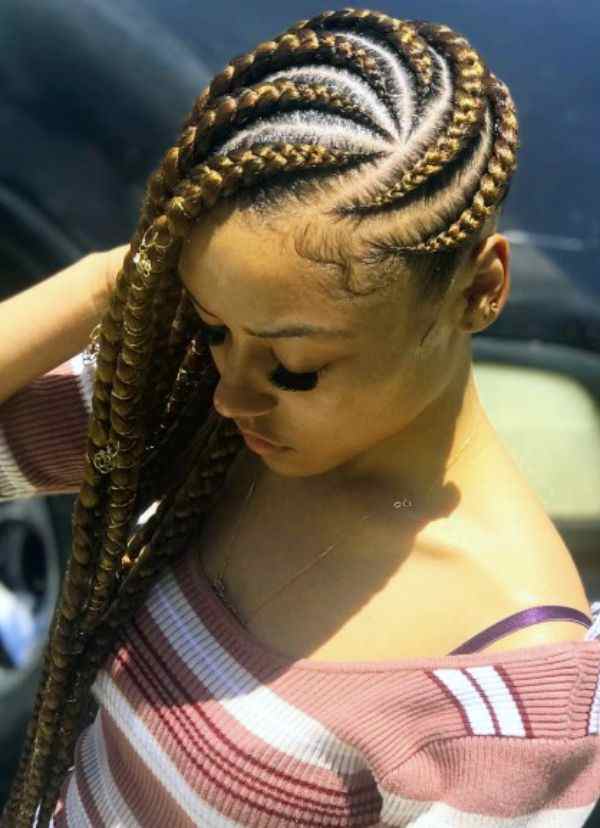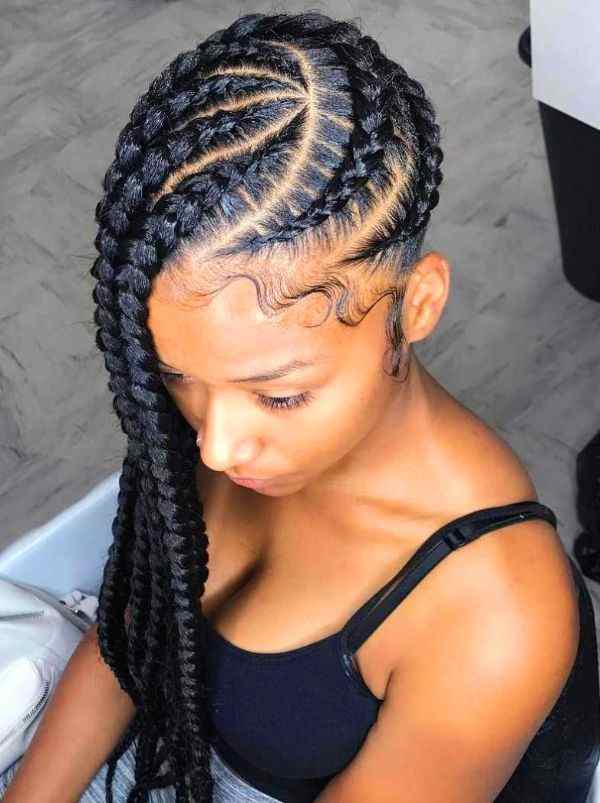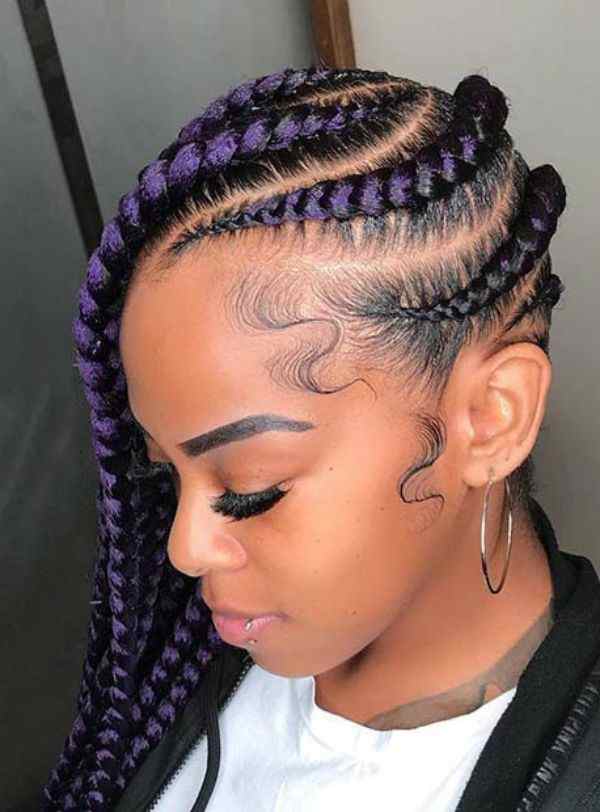 Lemonade Braids with Beads
Put something extra to your braids. The more you accessorize your hairstyle, the more you look better than the best. So, you can use hair guarders, cricross, ribbons, and so on for adding something extra to your newly done hairstyle. Besides these, please do not forget about the beads. Beads are tremendously important for a braided hairstyle. A braid without beads is is really hard to find out today. This is because, beads add glamour, perfection, and completeness to your braided hairstyles. So choose your beads and wear them with lemonade braidings to get flawless hairstyles like the images below.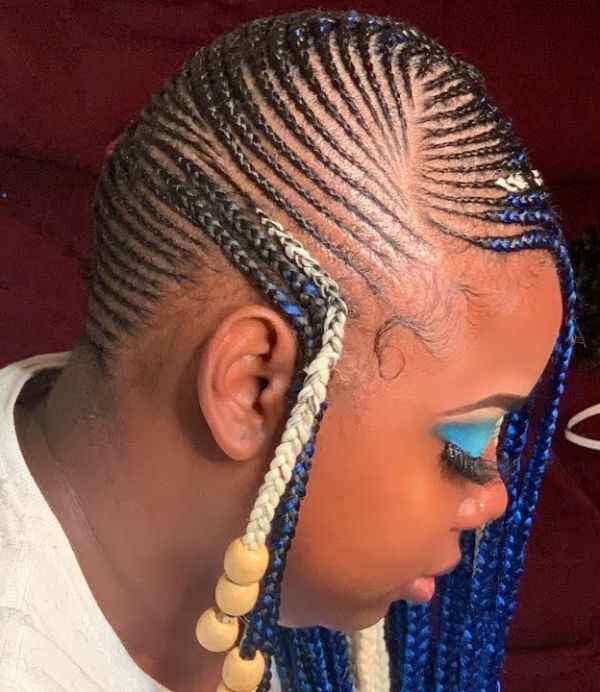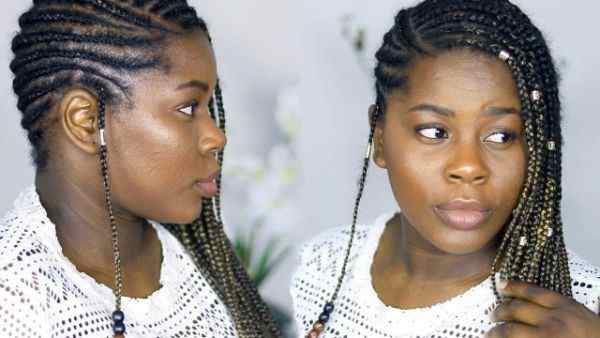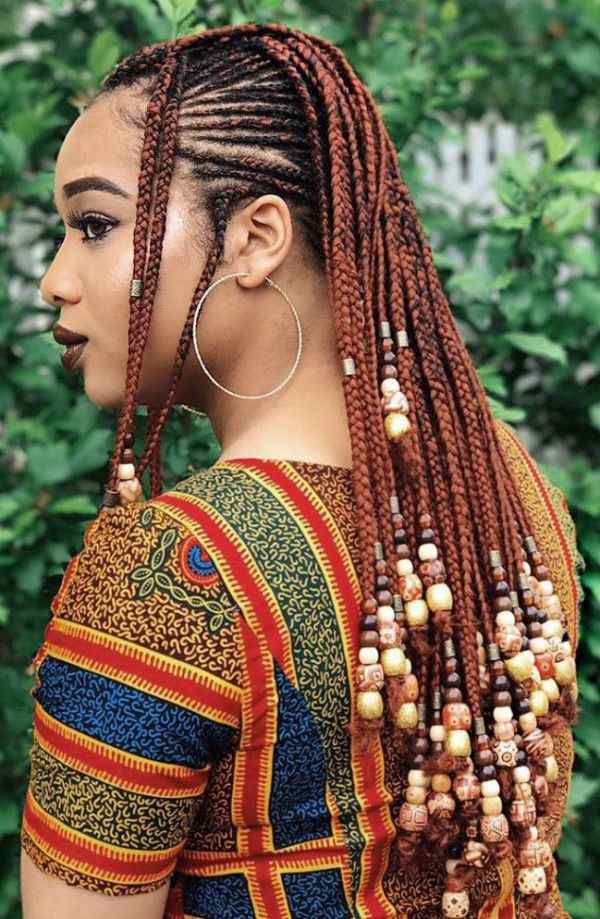 Ponytails are one of the most stylish and smartest ways to do hairdos. The major benefit of this style is its flexibility. Women of any ethnicity, race, and region with straight or curly hair can wear these styles. Moreover, it is the style that takes almost no time to prepare. So, braided ponytails are much popular than other ponytail hairstyles. And the lemonade ponytails are the new addition to the existing ponytail styles. You can wear these ponytails with thick or skinny braids, apply no or different color and use a hair guarder or braids for making its ponytail. In the end, you will just enjoy your style and will be able to turn the heads of many towards you.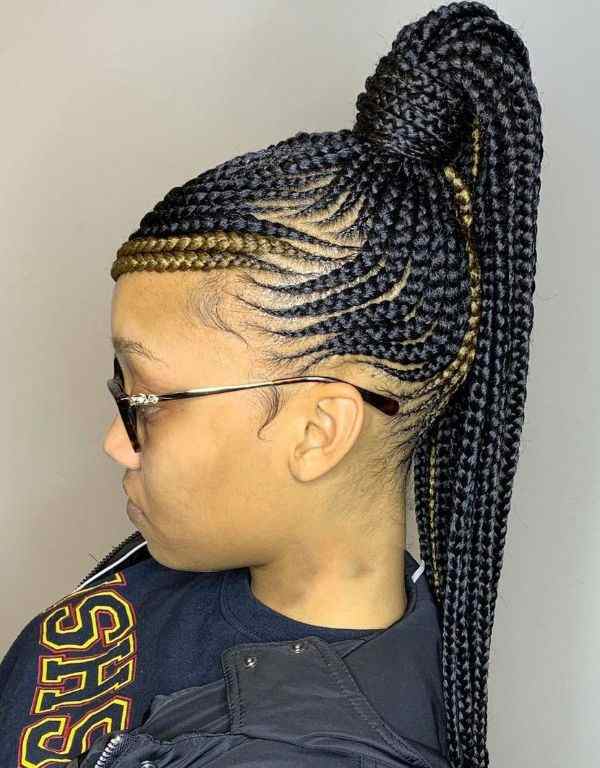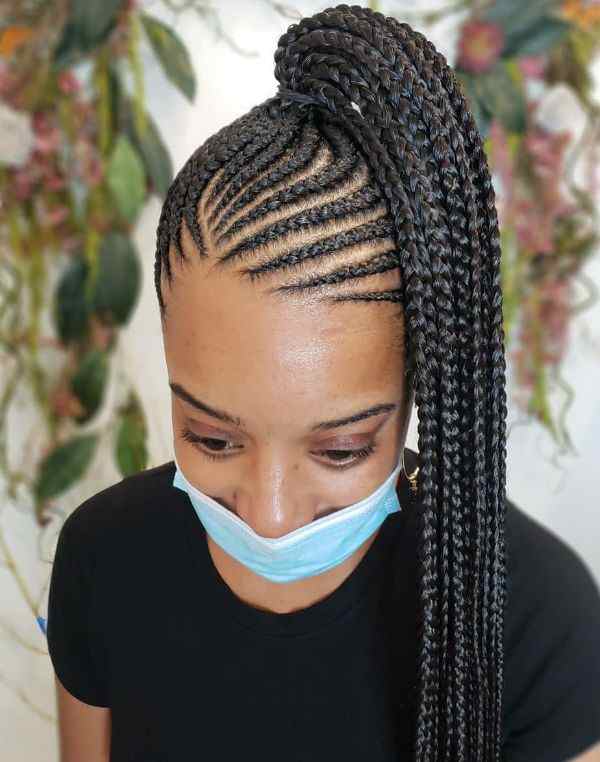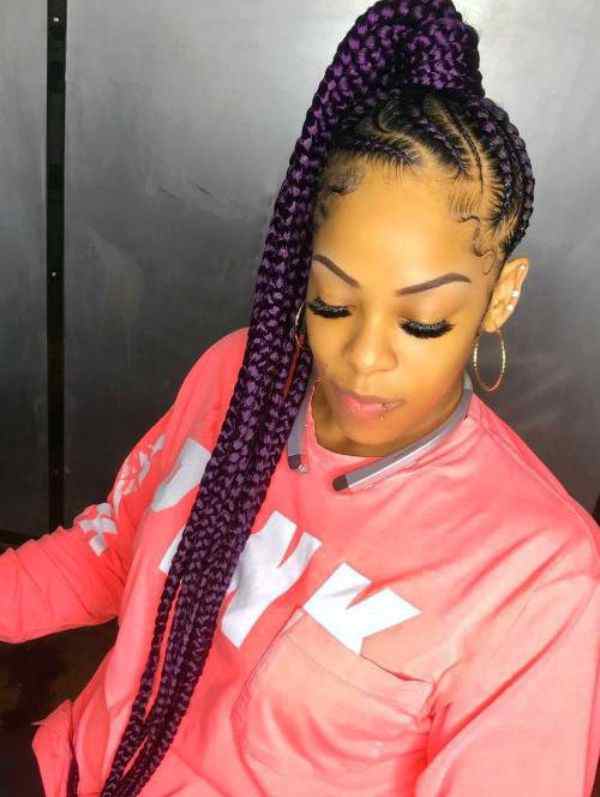 Like we said earlier, the lemonade braids are beautiful in both black or other colors. In this section, we are gonna show you some of the lemonade tinted braids styles inspired by Beyoncé's hairstyles. You already know that color puts life into your hairstyles. The colors generally used for hair is blonde, purple, burgundy, and pink. Here we have tried to arrange three different colors for your lovely braids. Hope you will like all of them.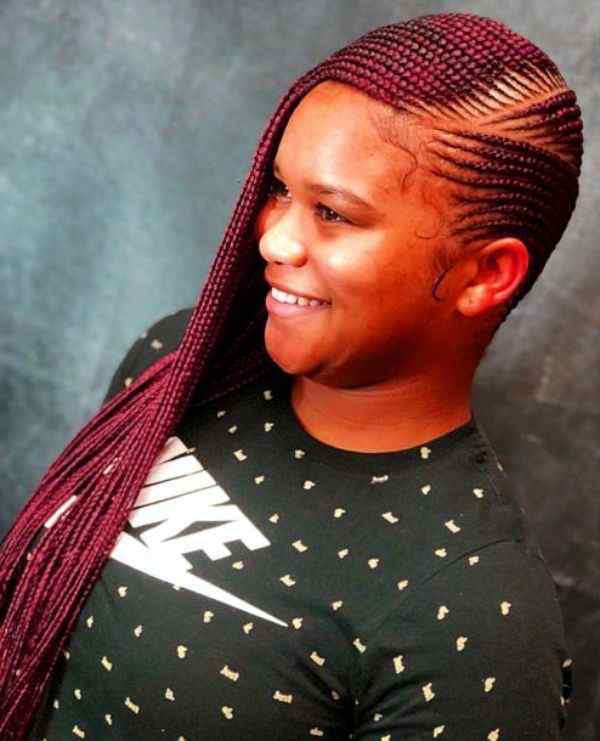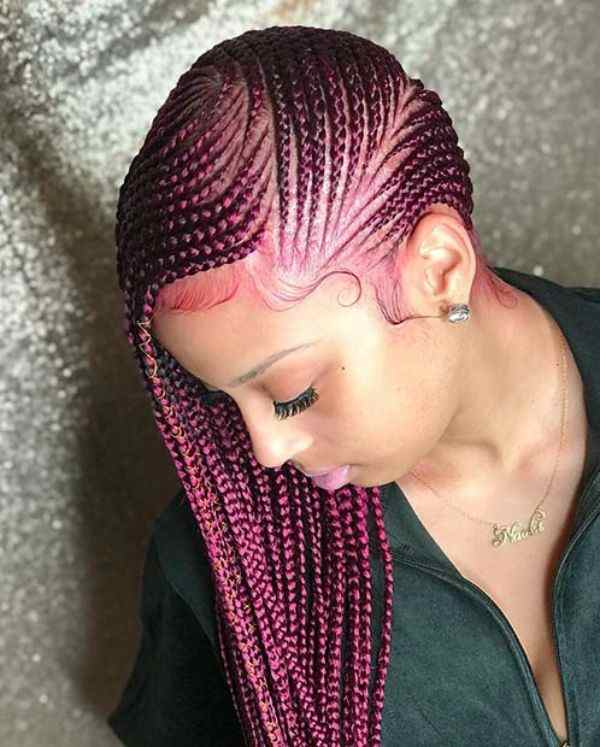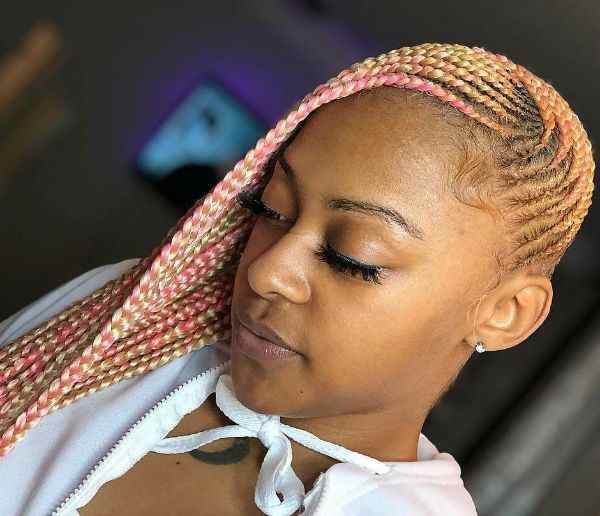 From the early age of styling hair, the length matters a lot. With the passage of time shortness of hairstyles has occupied a great place in the style world. But the long hairstyles have still the same appeal and glory. Now, as you are trying to find the best lemonade braided hairstyles for you, lemonade long braids can be a great style for you. These braids will increase your charm, extend your gorgeousness and create a smart appearance. In addition, you can wear colorful braids, accessorize them and play around with them. So, the next three designs are waiting for your consent.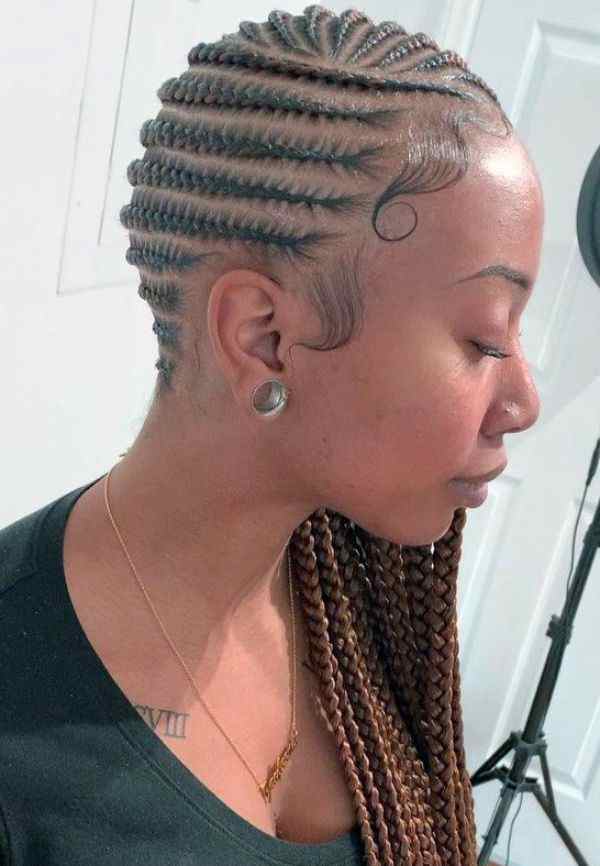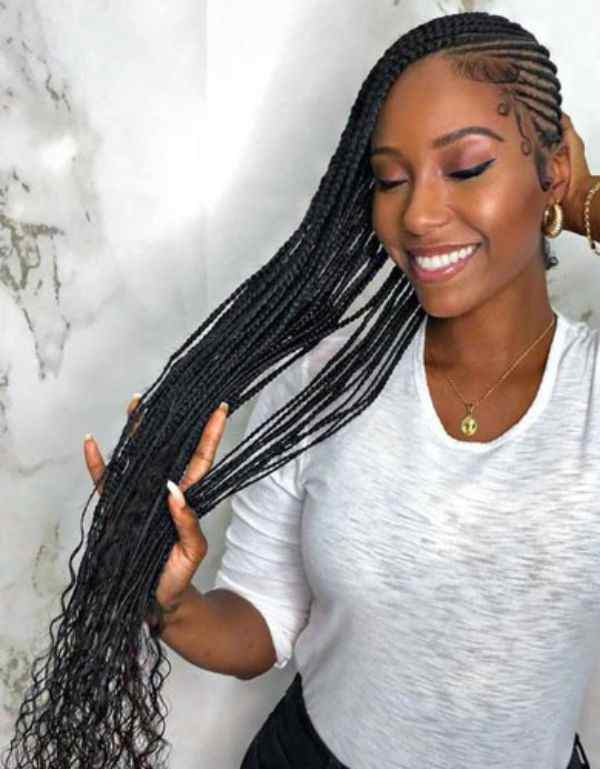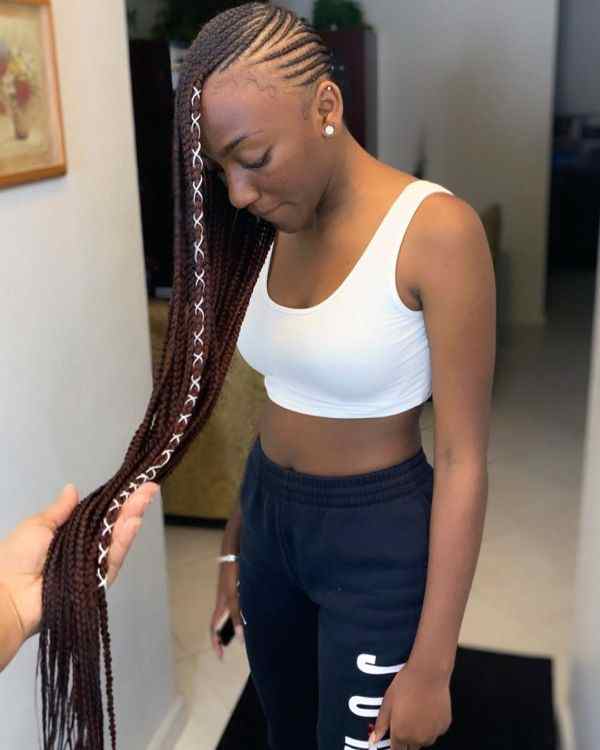 Having a great hairdo is having confidence, smartness, and boldness in you. The lemonade braids are that type of hairstyle that can make you bold and beautiful at the same time. The next three hairstyles are designed and selected for the women who want to create a great impression on the heart of the viewers. These neat and thick styles will prove your sense of beauty and make you more gorgeous and blameless. With or without colors, they may help you steal the hearts of many.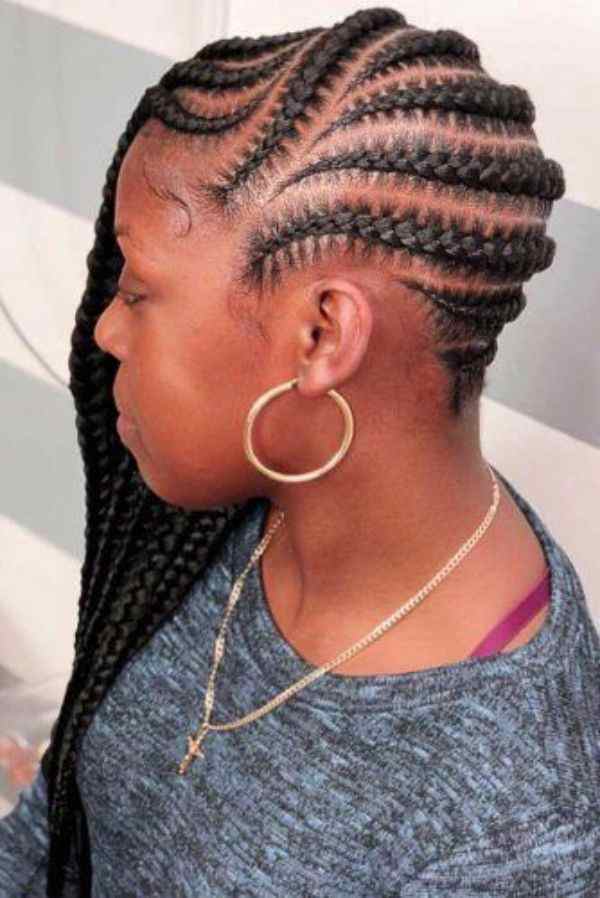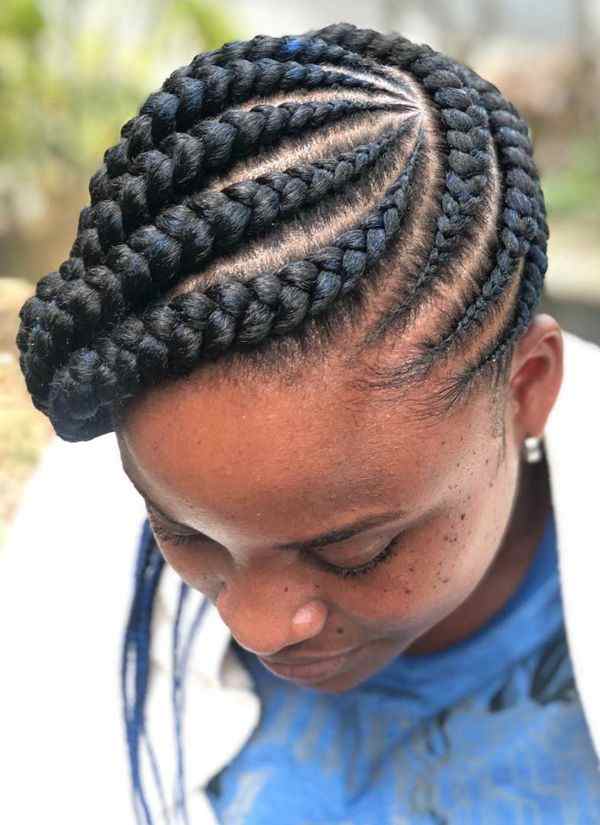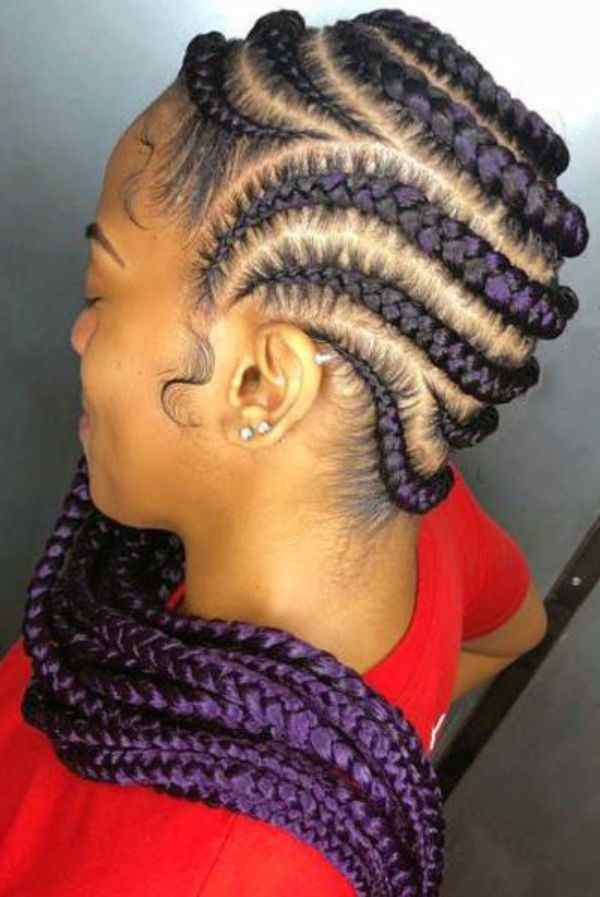 Now, let's have a look at the slick lemonade styles. These unblemished styles are more than just hairstyles.  Women with these types of hairstyles are considered beauty-conscious, confident, and smart in our society. These braided hairstyles can be used as formal or semi-formal styles in our regular life. The slick nature of the braids, addition of beads, and the freshness of these braids have a strong appeal to the people around you. The next three hairstyles will prove how a side braided cornrows hairstyles can totally change your appearance and make you look like a heavenly goddess.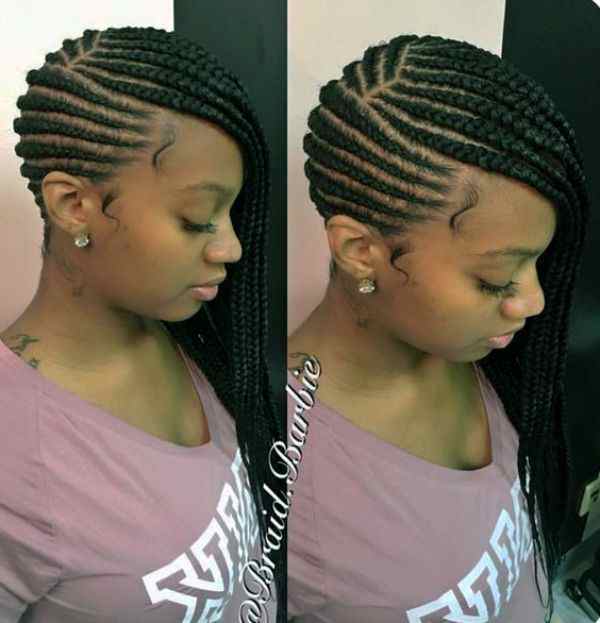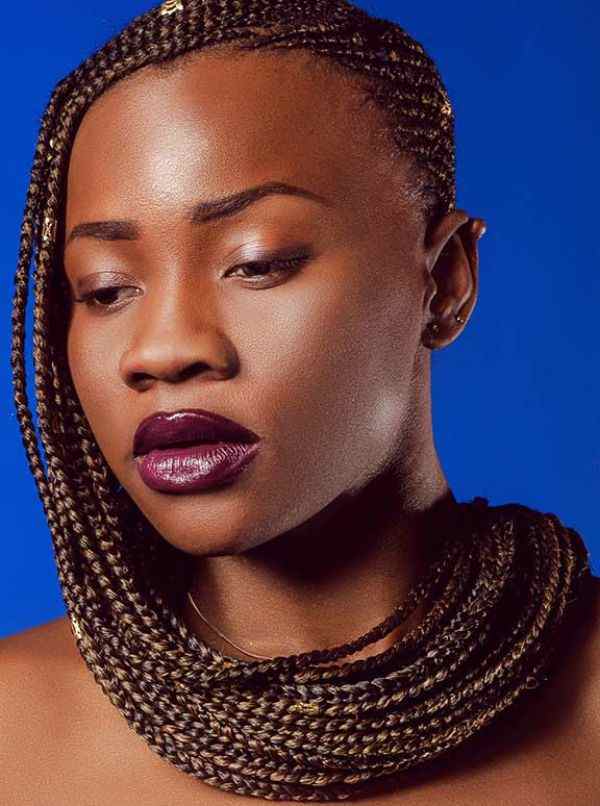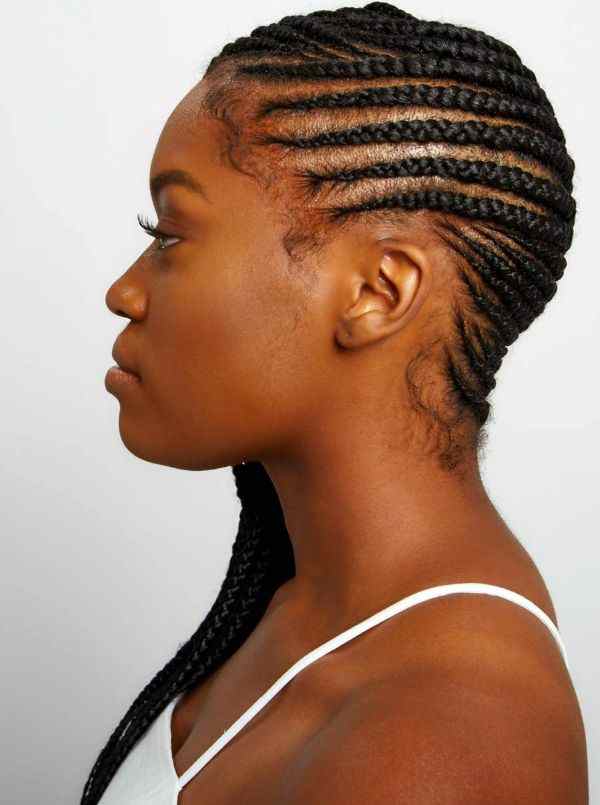 Jumbo braids occupy an important segment in African American hairstyling.  The thicker braids have the ultimate charm that can enchant anyone at any time. You know, these braided hairstyles are generally seen in the box braids hairstyles. But as per the demand of time, the jumbo braids are used in many more styles like the lemonade braids. Lemonade jumbo braids are more charming, more enchanting, and more impressive than any other jumbo braids style. Confused? Just look at the styles below and you will certainly agree with me.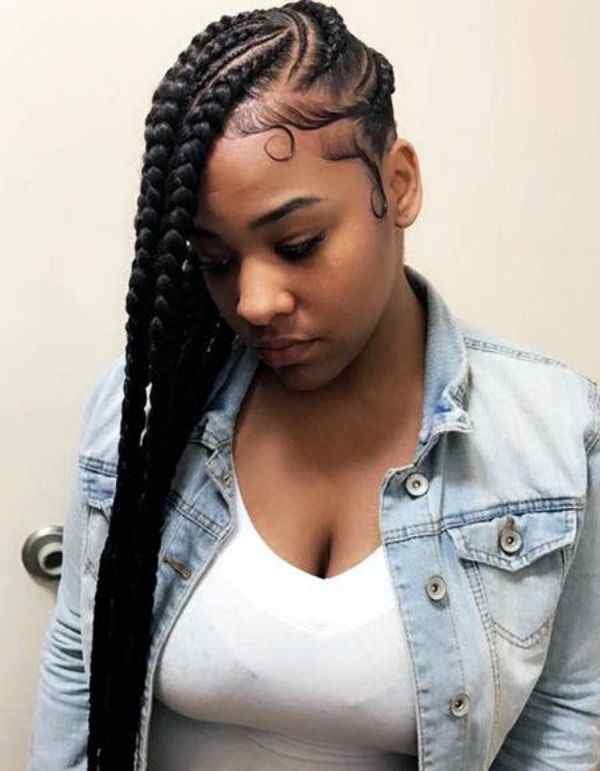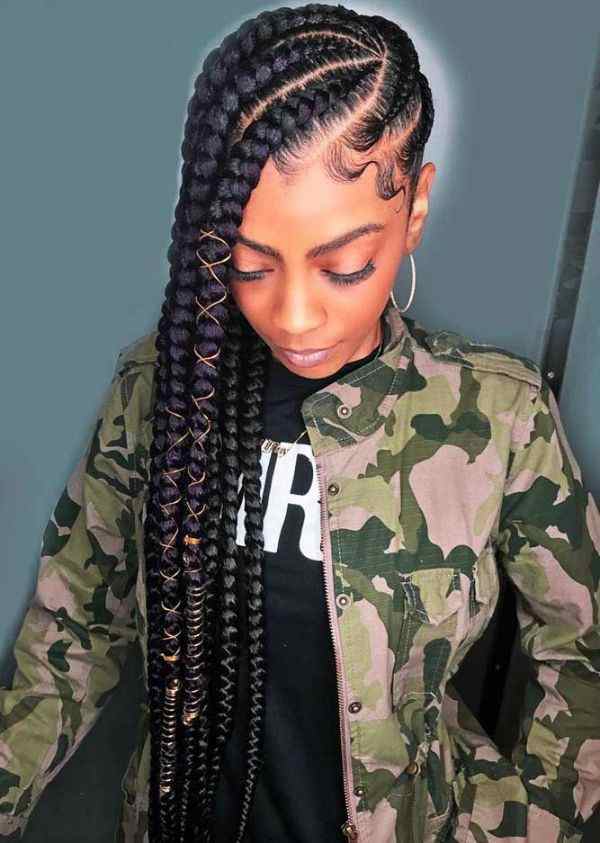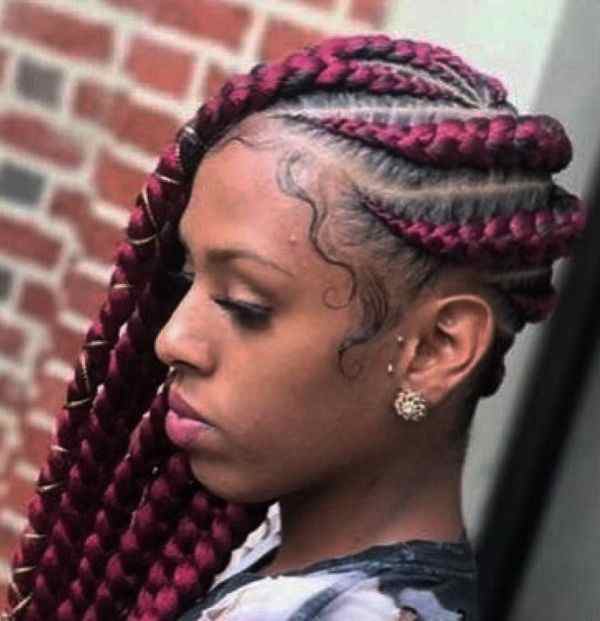 Statistics say that among half of the people wearing colorful hairstyles like the blonde color as their hair color. Blonde is such a hue that can colorize any kind of hair and hairstyle of women of any ethnicity. Well, African Americans generally enjoy the blonde styles much more than the others. From the bob hairstyles to the braids, buns, weaves, and many more hairstyles can be made flawless with the blonde color. In the continuity of that, the lemonade braids also look awesome with the blonde color. Check out the blonde styles below and you will thank us as we have collected these styles for you.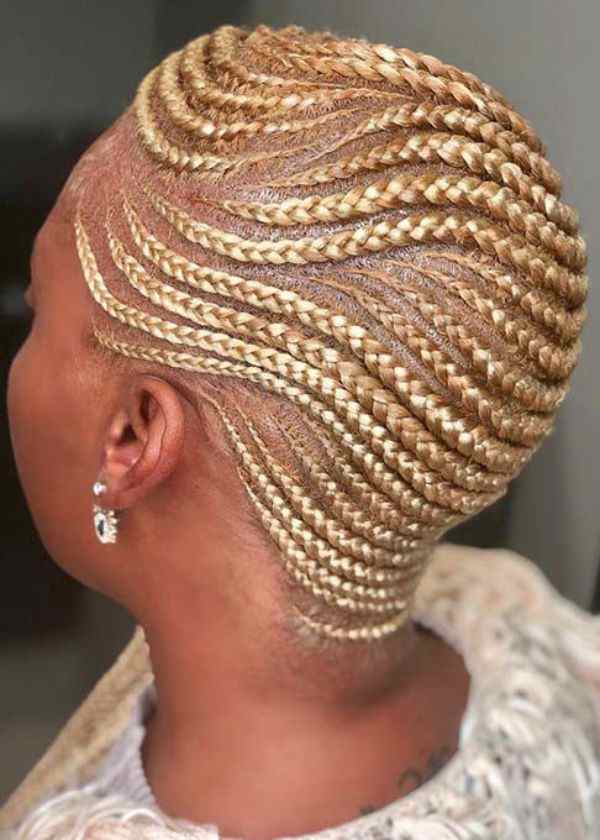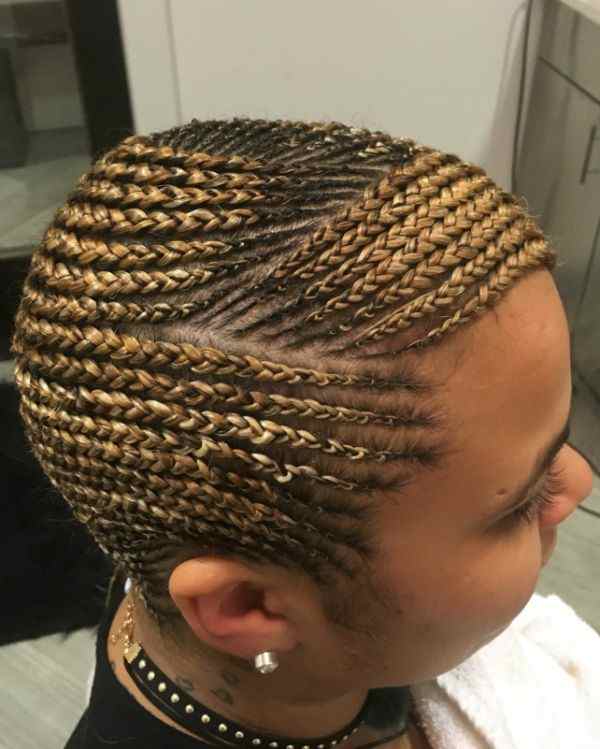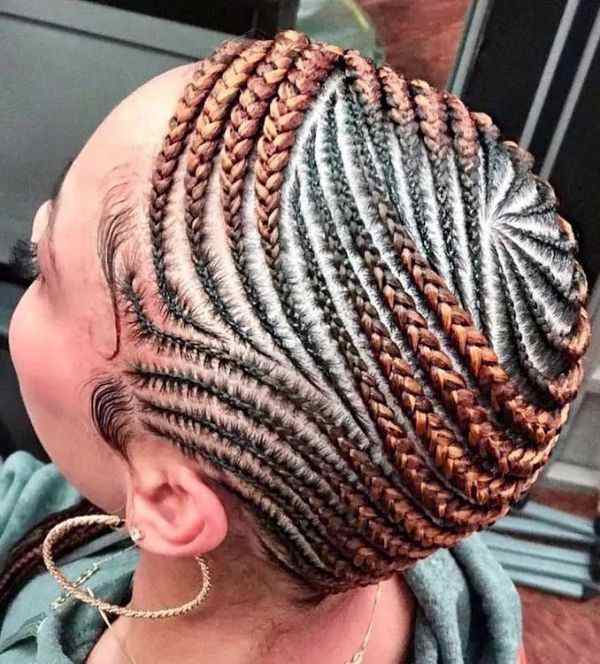 Hairstyle experts say that a hairdo becomes appealing when it gets mixed with other great hairstyles. In a word, a blended hairstyle is more lucrative than the classic one. In this stage, we have managed to collect three designs that have been made with a mixture of mohawk and lemonade styles. Truly speaking, Beyoncé, the innovator of the lemonade braids could not even think about it. And to many of us, these styles are much more stylish and appealing than the braids Beyoncé worn. So, the choice is yours, if you are a mohawk and frohawk lover, just go for these styles.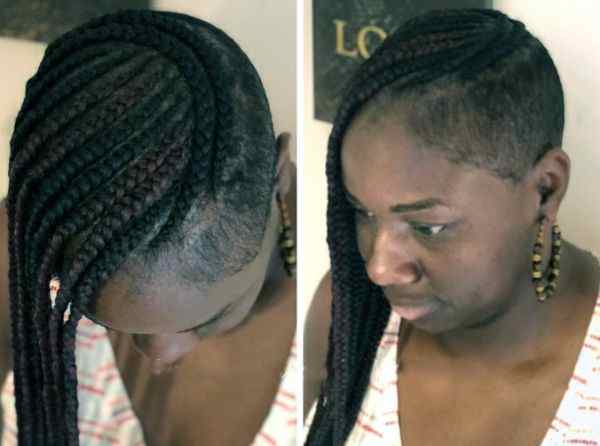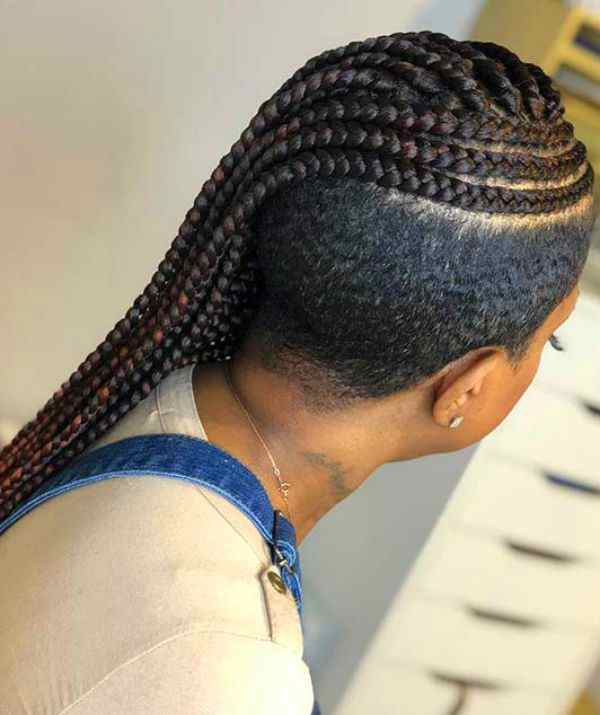 Lemonade braids are by default zig-zag in nature. Here the braids are arranged in an asymmetrical way which is just the other side of the same coin. However, in this section, we have these great styles for you with zig-zag nature. But remember, there is hardly any differences between the zig-zag braids and the lemonade braids. The next three designs will show you how a zig-zag style can make you look like a heavenly angel.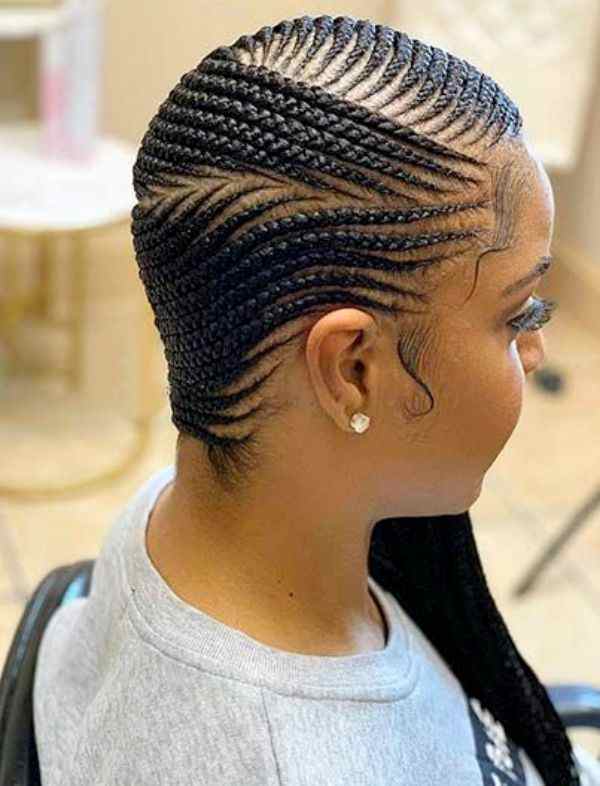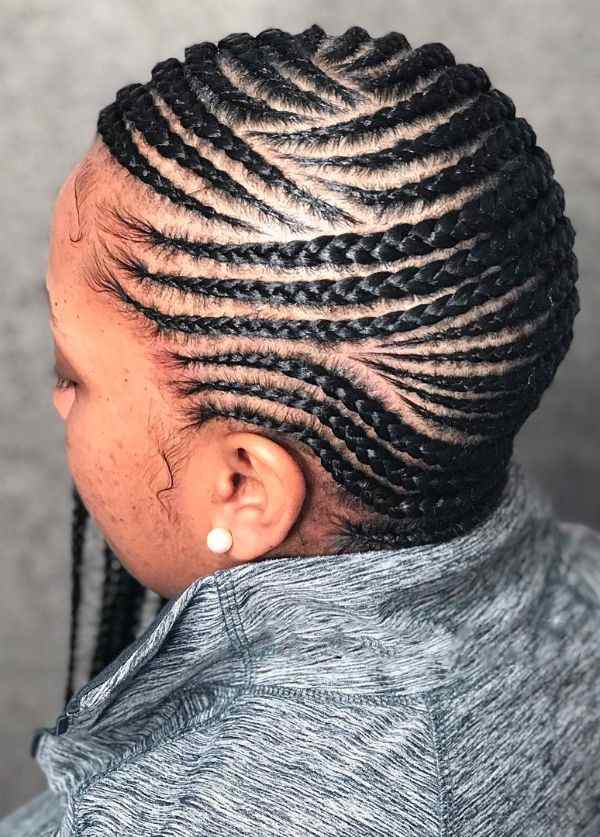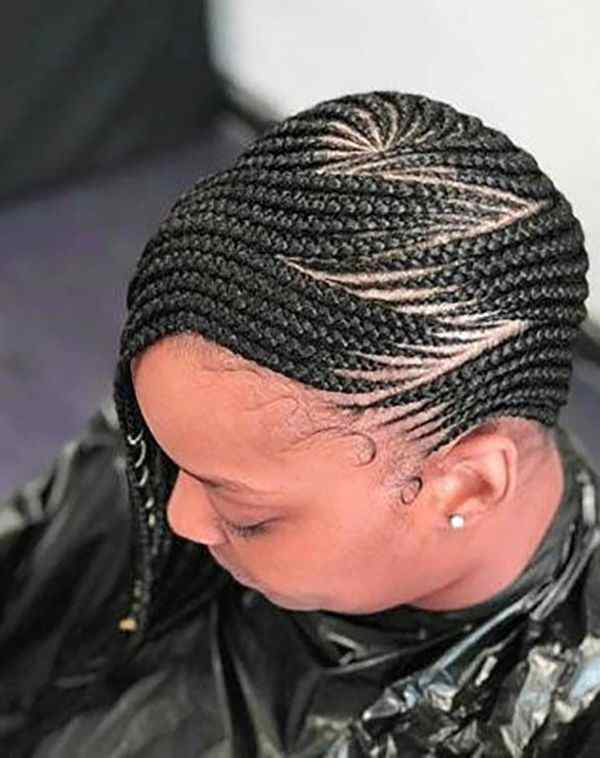 Celebrity Styles: Beyoncé
Yes, she is the one who created the craze among us regarding the lemonade braided hairstyles. She innovated these styles and appeared in her album "Lemonade" with these braided hairstyles in 2016. But today there are hundreds of variations and styles of her innovation she can not even imagine. However, look at the pictures below to see the root of lemonade braids. Maybe these styles look obsolete, but those were the beginning of a great style era.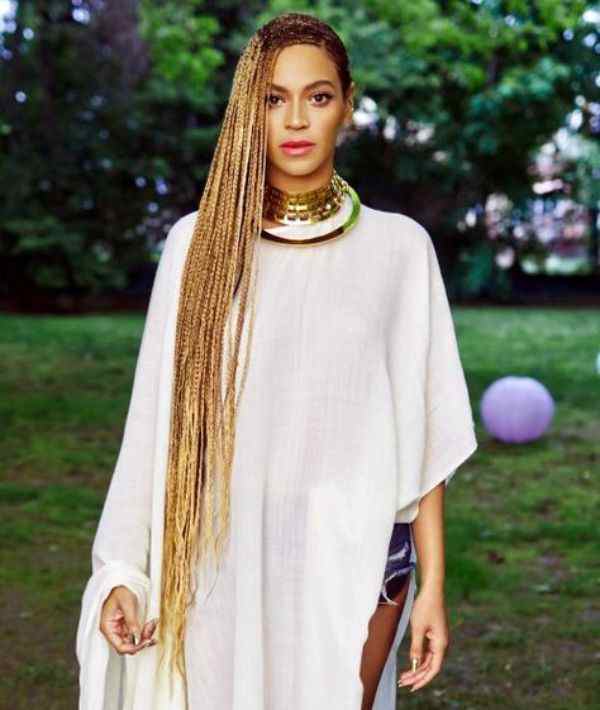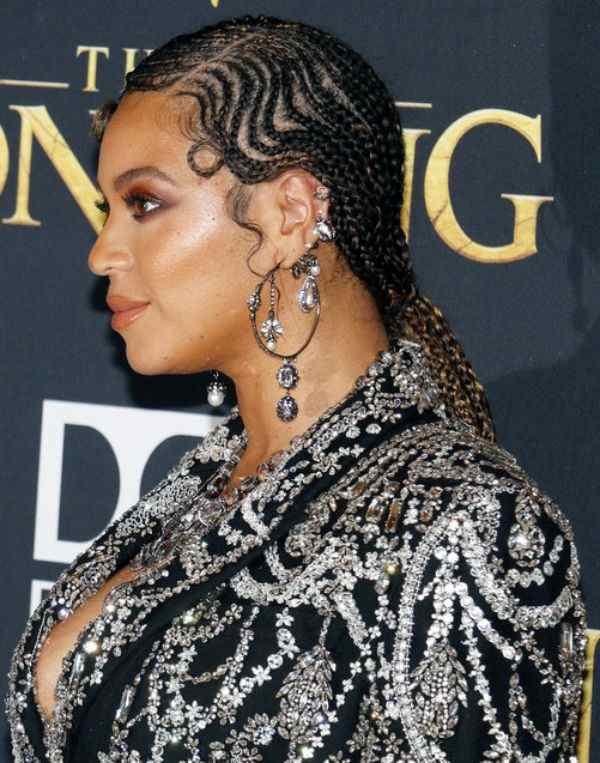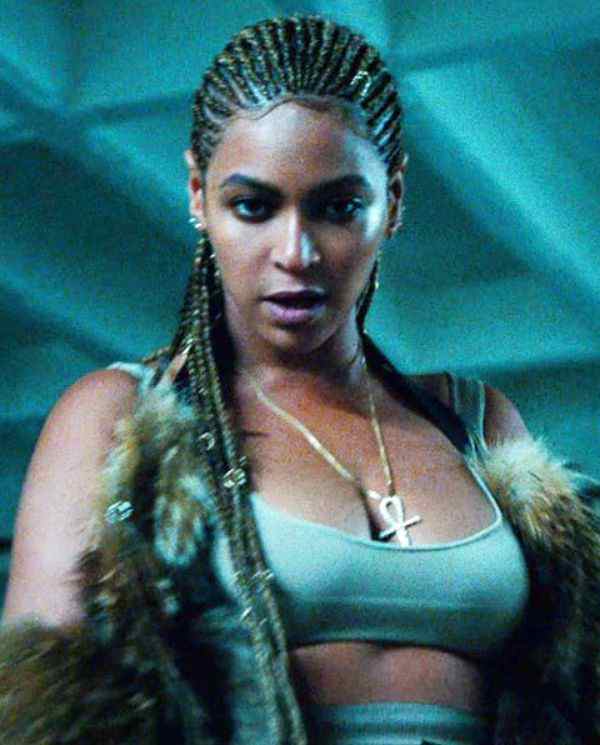 Some of you might have a question about the kids. Can the kids wear these braids? The answer is "Yes". The kids can wear these braids just like the grown-ups. And the next three styles are the evidence. Remember, the kids can use a lot of accessories in their hairstyles. And these styles are no exception to that. Colorful beads, criss-cross hair guarders, ribbons and other accessories can really make your cute angel look more adorable and sweet.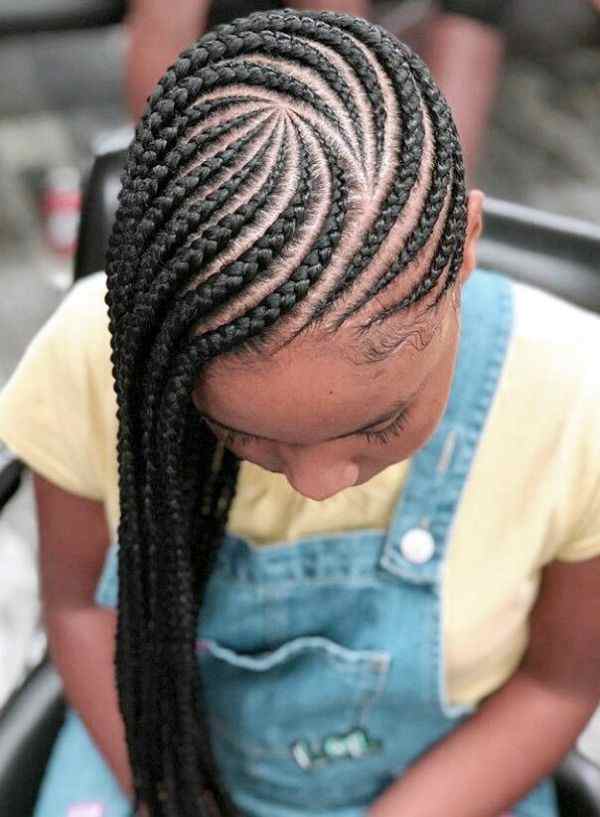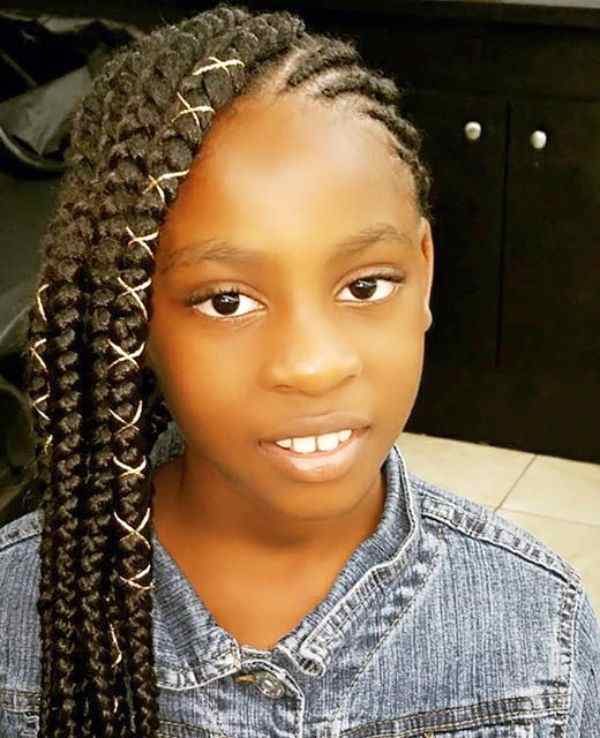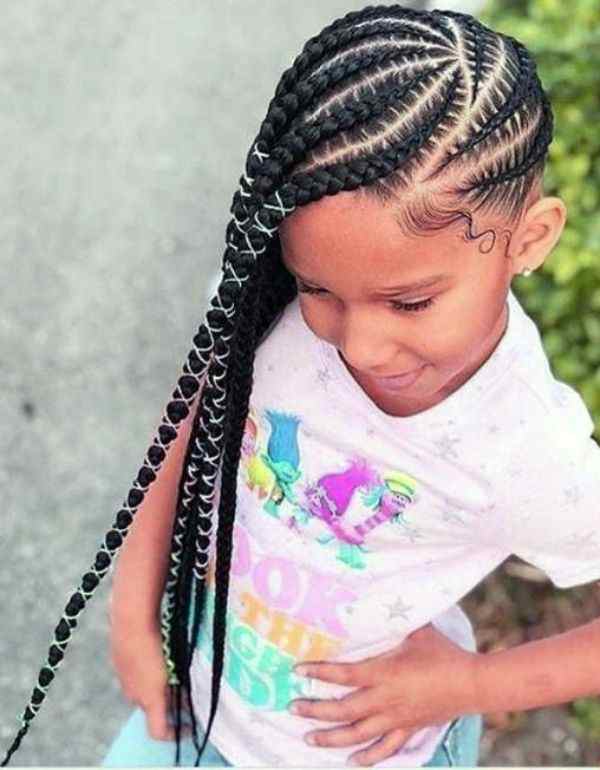 In the end, here are some classic styles provided with you as a bonus. Look how these braided hairstyles glorify both white and dark women in terms of hairstyles.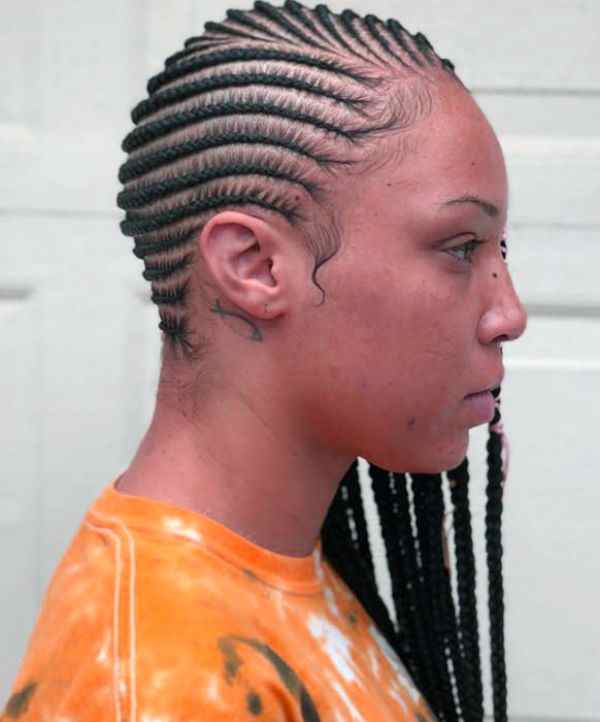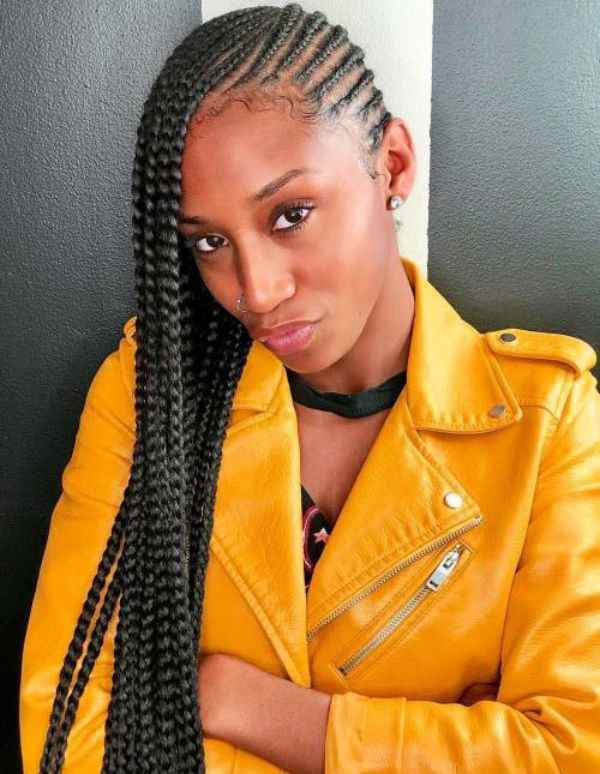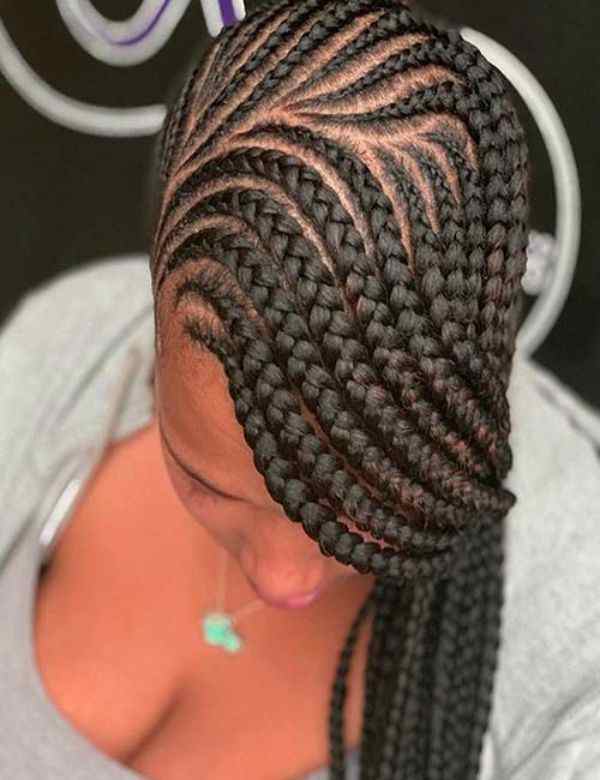 So, are you ready now? We have tried to collect the best designs and styles of lemonade braids for you. Our goal is to help you find the greatest hairstyle for you or your close ones. These styles also help you find the right one for you in terms of round or oval face-shapes. So, decide quickly and as your hairstylist to make you more beautiful with the picked styles. If you still have any questions, put them in the comments sections and follow us on social media to get notifications about the new posts.